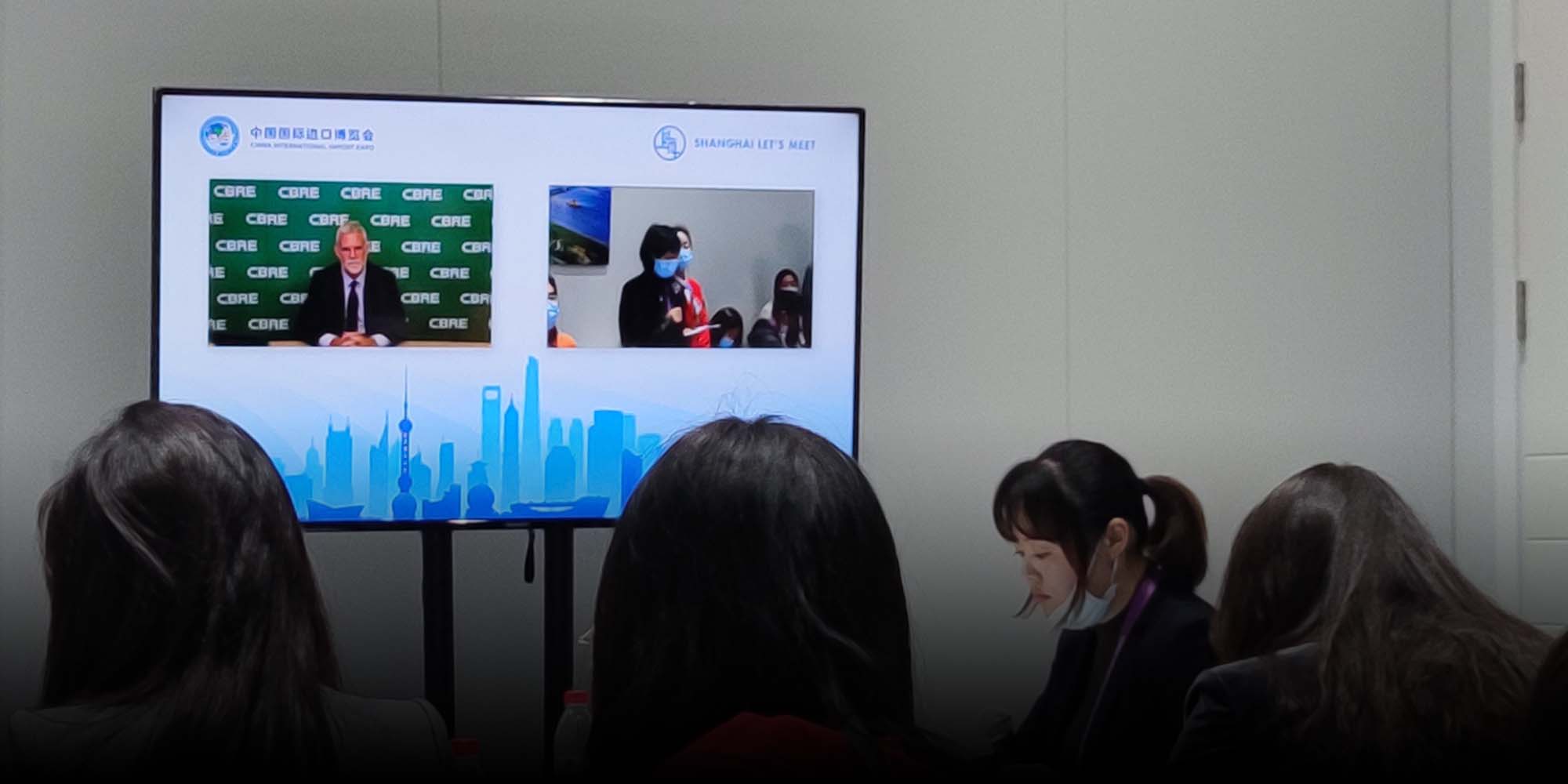 NEWS
Days After Squashed Ant IPO, It's All Roses at Shanghai Trade Expo
An executive with leading commercial real estate firm CBRE Group praised China's "open and transparent" business market.
SHANGHAI — On Tuesday, financial services giant Ant Group saw its dual initial public offerings in Hong Kong and Shanghai — at $34.5 billion, the largest listing in history — suspended by Chinese regulators, whom the company's co-founder Jack Ma had recently criticized.
Two days after the surprise suspension rocked the country, a top executive at one of the world's leading commercial real estate firms said China's business environment is becoming more "open and transparent."
"If you want to be successful in China, you really have to partner with the local government," Ben Duncan, North Asia president of CBRE Group, told reporters Thursday at the China International Import Expo (CIIE) in Shanghai.
CBRE Group is participating for the first time in the annual trade expo, held Nov. 5-9. As Shanghai's flagship international event, CIIE aims to bring global business leaders together once a year to share new products in services, as well as — by their very presence — prop up the local business sector.
Last year, CIIE drew 700,000 attendees from 3,000 foreign companies. Due to travel restrictions during the coronavirus pandemic, numbers are down this year to 500,000 and 2,000, respectively.
According to its website, CBRE Group has been operating in China for over 40 years. Attending this year's CIIE is a sign of the company's commitment to continued ties with China, Duncan said.
"We certainly plan to expand our presence in China," he said, adding that deepening CBRE's partnership with Chinese officials will be a crucial step toward achieving this goal.
Partnering with and appeasing the authorities is vital to the success of any business hoping to operate in China — just ask Jack Ma. In late October, the billionaire founder of e-commerce giant Alibaba criticized the country's financial regulators for being too cautious with their policies, thereby stifling innovation. A week later, Ant Group's massive IPO was put on hold indefinitely, two days before its planned listing.
Duncan wasn't asked about Ant Group and didn't give any indication that he sees cause for concern in the Chinese company's delayed listing. Instead, he said that, even with the global economic downturn during the pandemic and the looming threat of decoupling between East and West, Asian markets including China are now showing signs of recovery because of how efficiently they've managed to contain COVID-19.
"I believe very strongly that the countries that control the virus from now on, that contain it the best, are going to come out of this as winners," Duncan said, adding that China could be the only major economy to achieve 2% GDP growth this year.
(Header image: A photo of the virtual interview with Ben Duncan, North Asia president of commercial real estate firm CBRE, at the China International Import Expo in Shanghai, Nov. 6, 2020.)