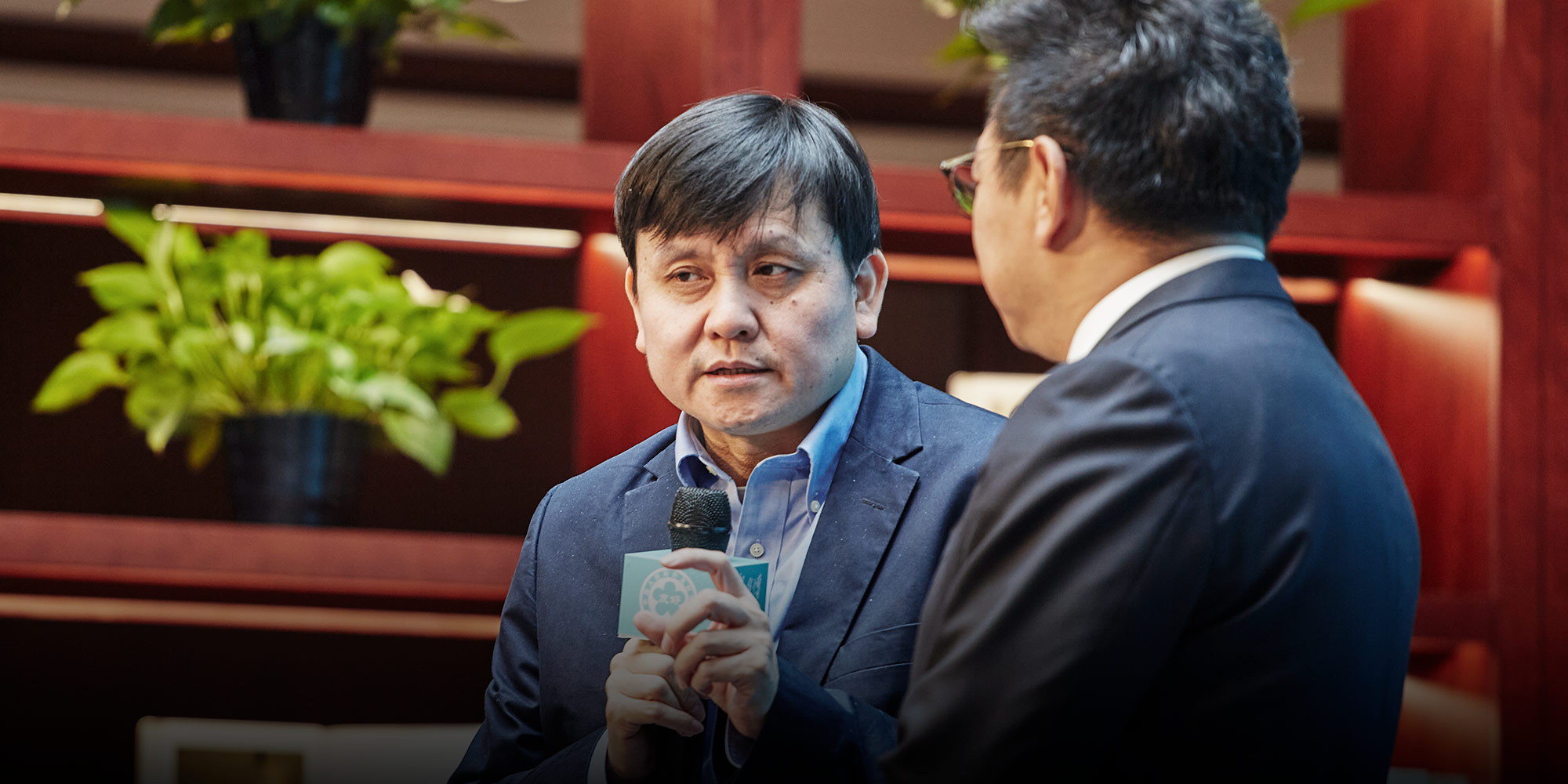 NEWS
Chinese Disease Expert Emphasizes 'Vaccines and Solidarity'
Zhang Wenhong's remarks came at the launch party of a new book about foreigners' contributions to Shanghai's battle against COVID-19.
SHANGHAI — As cities across Europe announce new lockdowns to combat an emerging COVID-19 "second wave," Chinese infectious disease expert Zhang Wenhong reiterated his prediction that the world won't return to normal until sometime next year.
"It's hard to predict (when) at this point," Zhang said at a seminar Friday in Shanghai. "The two things that matter most in this battle are a vaccine and solidarity: Countries around the world should pool all their resources together."
Over 100 representatives of Shanghai's international community participated in the seminar, which marked the publication of a new book on foreigners' contributions to the city's epidemic control campaign. Titled "Friends in Need Are Friends Indeed," the Chinese-language book collects 57 stories of non-Chinese who helped contain the spread of the virus in the first half of 2020.
"I came here to say that international collaboration is vital in the battle against COVID-19," Zhang emphasized. "And we're keen on cooperating with other countries."
Pudong New Area residents Lothar Sysk and his wife, Yu Lin, were among those featured in the book. At the peak of the outbreak in China, the couple worked as volunteers, checking the body temperatures of residents at their neighborhood's gates.
"I am really impressed by what other people had done," Sysk told Sixth Tone. "My sister-in-law is an intensive care doctor in Wuhan. She worked day and night. My brother-in-law donated $2 million for masks and clothes to hospitals. I wanted to do something to say thank you to those people who keep me safe."
Another of the book's subjects, Nepalese doctor Ashish Maskay, encouraged over 200 volunteers to donate blood through Bloodline, a nonprofit advocacy group he founded.
"Blood is in really short supply (in China) because of the quarantine policies," Maskay told Sixth Tone. "Just like what's happening in the rest of the world."
Editor: Kilian O'Donnell.
(Header image: Zhang Wenhong gives a brief speech at a seminar in Shanghai, Nov. 6, 2020. Wu Huiyuan/Sixth Tone)