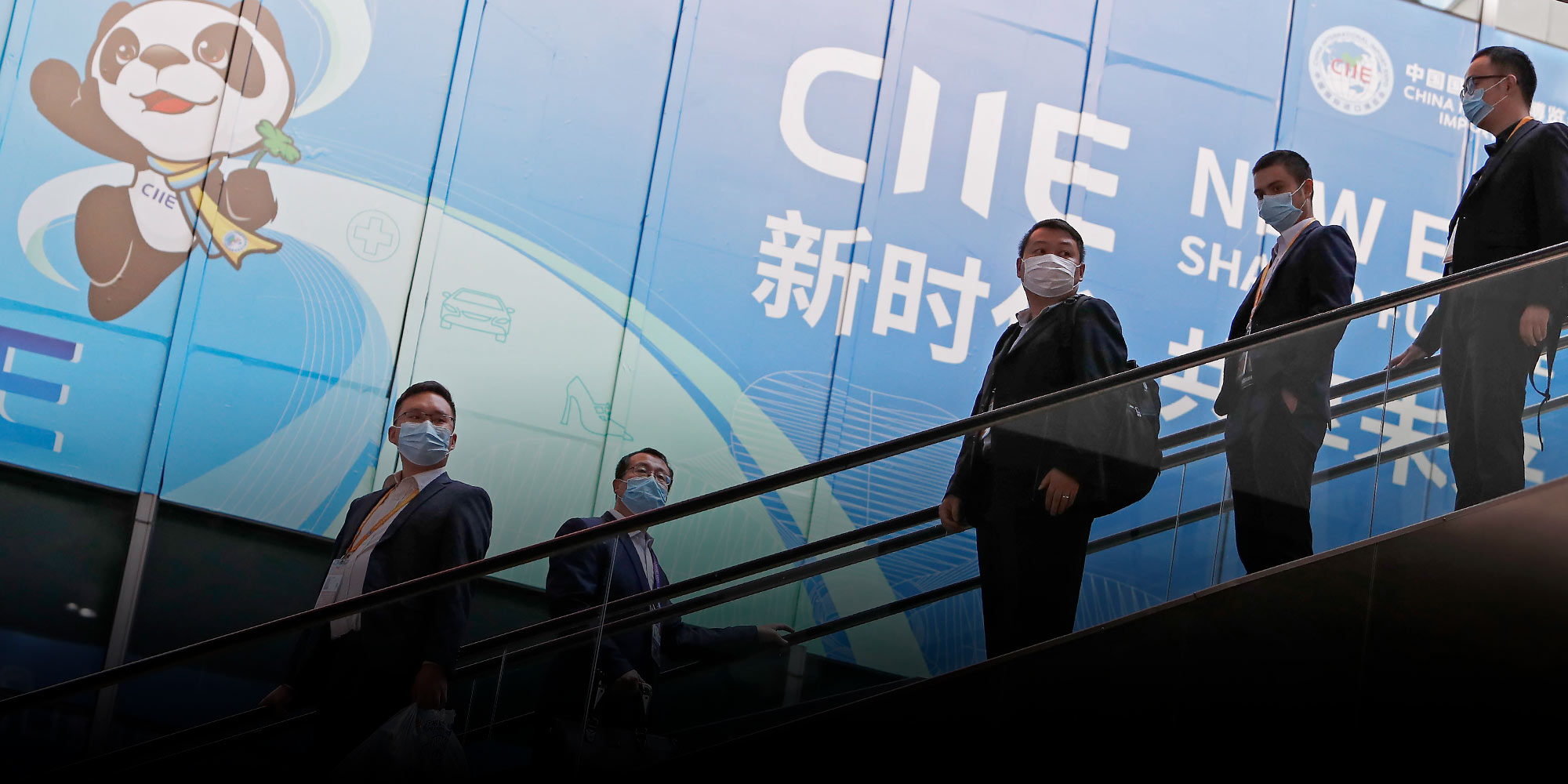 NEWS
Shanghai Trade Expo Sees Massive Crowds, Strict Health Measures
Around 500,000 people from over 100 countries are expected to participate in this year's China International Import Expo.
SHANGHAI — One of China's megacities is hosting around half a million people for an annual trade expo, in what could be one of the largest gatherings of the year as much of the world remains locked down to some degree because of the coronavirus pandemic.
The third annual China International Import Expo, or CIIE, kicked off Thursday in Shanghai, and is expected to draw a crowd of 500,000 participants from home and abroad, according to organizers. More than 2,000 foreign companies — 1,000 fewer than last year — from some 120 countries will showcase their products and services at the expo, which runs through Nov. 10.
The 2020 event, however, will be relatively less crowded compared with last year's, when 700,000 attendees gathered in the city, organizers say.
In the wake of the coronavirus pandemic, participants at this year's expo are required to follow stringent outbreak control measures. Before attending Thursday's events, overseas participants were required to test negative for the COVID-19 virus, as well as quarantine for 14 days upon arriving in Shanghai.
Prior to visiting the venue in the city's suburban Qingpu District, all attendees must take nucleic acid tests and submit daily personal health reports online. Face masks are required at all times and are available on the premises — along with alcohol-based sanitizers and other epidemic prevention supplies — free of charge.
Participants must also submit to temperature checks when entering the exhibition center, and social distancing is encouraged. As an added precaution, the dining area inside the convention hall has installed protective barriers between tables.
Strict rules also apply to exhibitors, as booths in the six exhibition areas are more spaced out than in previous years. There will be extra scrutiny on cold chain food products, given that some COVID-19 clusters in China have been linked to imported frozen seafood items — though there's still no conclusive evidence that people can contract the coronavirus through food or packaging.
Since President Xi Jinping launched the first China International Import Expo in 2018, the event has been held annually without a hitch, though there were concerns that the pandemic might throw a wrench in this year's plans. During his inaugural speech in 2018, Xi described the expo as "a concrete action by China to advance an open world economy and support economic globalization."
(Header image: People on an escalator at the second annual China International Import Expo in Shanghai, Nov. 5, 2020. Yin Liqin/CNS/People Visual)