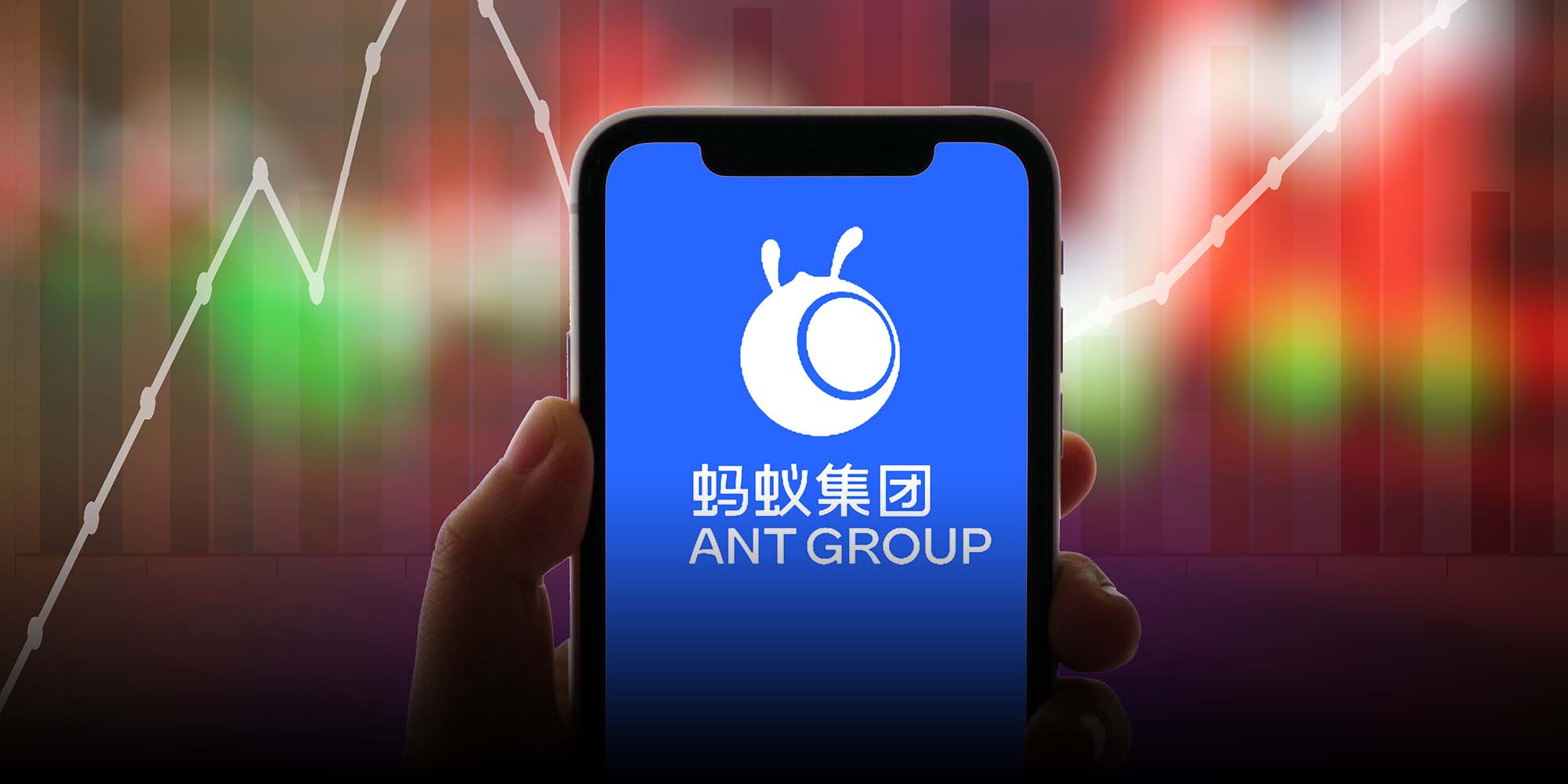 NEWS
Ant's $34.5 Billion IPO Suspended in Shanghai and Hong Kong
Just days ahead of largest initial public offering in history, the Jack Ma-founded company's plans have been put on indefinite hold.
Ant Group Co. Ltd.'s record $34.5 billion initial public offerings (IPOs) in Shanghai and Hong Kong have been suspended, reflecting increased scrutiny and toughened restrictions that may threaten the fintech giant's microlending business.
The Shanghai stock exchange will suspend the listing amid changes in the regulatory environment, the bourse said in a statement Tuesday. The debut was expected Thursday, the same day as the Hong Kong portion. Shortly after the Shanghai announcement, Ant Group said that the Hong Kong listing would also be suspended.
Recent regulatory interviews and changes in the financial technology regulatory environment "may result in your company not meeting the conditions for listing or meeting the information disclosure requirements," the Shanghai exchange said in its statement.
China's regulators warned that Ant faces heightened scrutiny and will be subject to the same capital and leverage restrictions as banks. Jack Ma, Ant's billionaire co-founder and controlling shareholder, was summoned Monday to a rare joint meeting with the country's central bank and three other top financial regulators.
Ant apologized to investors for the changes and said in a statement that it would properly handle follow-up issues according to exchange rules in Shanghai and Hong Kong.
China released new draft rules Monday that would lay out tougher restrictions on online microlenders including Ant's major profit-generating businesses Huabei and Jiebei, industry insiders said.
Licensed online microlenders should fund at least 30% of any loan they make jointly with financial institutions, according to the draft rules. However, Ant Group's prospectus showed that, as of the end of June, about 98% of the total credit balance enabled through its platforms was underwritten by partner financial institutions or sold as asset-backed securities.
That means Ant Group's licensed nonbank financial subsidiaries contributed only 2% of the credit balance.
If the draft regulation takes effect, Ant Group's overall business development would likely be severely hobbled, as online lending has become a major driver of profits. In the first six months of 2020, Ant Group's online lending business contributed 39.4% of total revenue, according to the company's prospectus. That's more than its stalwart digital payment business, which accounted for 35.9% of revenue.
Ant's planned concurrent share sale in Hong Kong and on Shanghai's STAR Market was set to be the world's largest ever, surpassing Saudi Aramco's record $29.4 billion offering. The mega IPO stoked a buying frenzy among investors.
Bids for the retail portion of Ant Group's offering in Shanghai totaled a record 19 trillion yuan ($2.8 trillion) on Thursday, exceeding supply by more than 870 times, according to the Hangzhou-based company. A record of more than 1.5 million mom-and-pop investors in Hong Kong ended up subscribing to the Hong Kong part of the dual offering, people with knowledge of the matter said.
After the Monday meeting with regulators, Ant said it would "implement the meeting opinions in depth" and follow guidelines including stable innovation, an embrace of supervision, and service to the real economy.
Ant has faced scrutiny in Chinese state media in recent days after Ma criticized local and global regulators for stifling innovation and not paying sufficient heed to development and opportunities for the young. At a conference in Shanghai late last month, he compared the Basel Accords, which set out capital requirements for banks, to a club for the elderly.
Alibaba Group Holding Ltd., which owns about one-third of Ant, fell 8% in premarket U.S. trading.
This is an original article written by Tang Ziyi and Han Wei of Caixin Global, and has been republished with permission. The article can be found on Caixin's website here.
(Header image: People Visual)