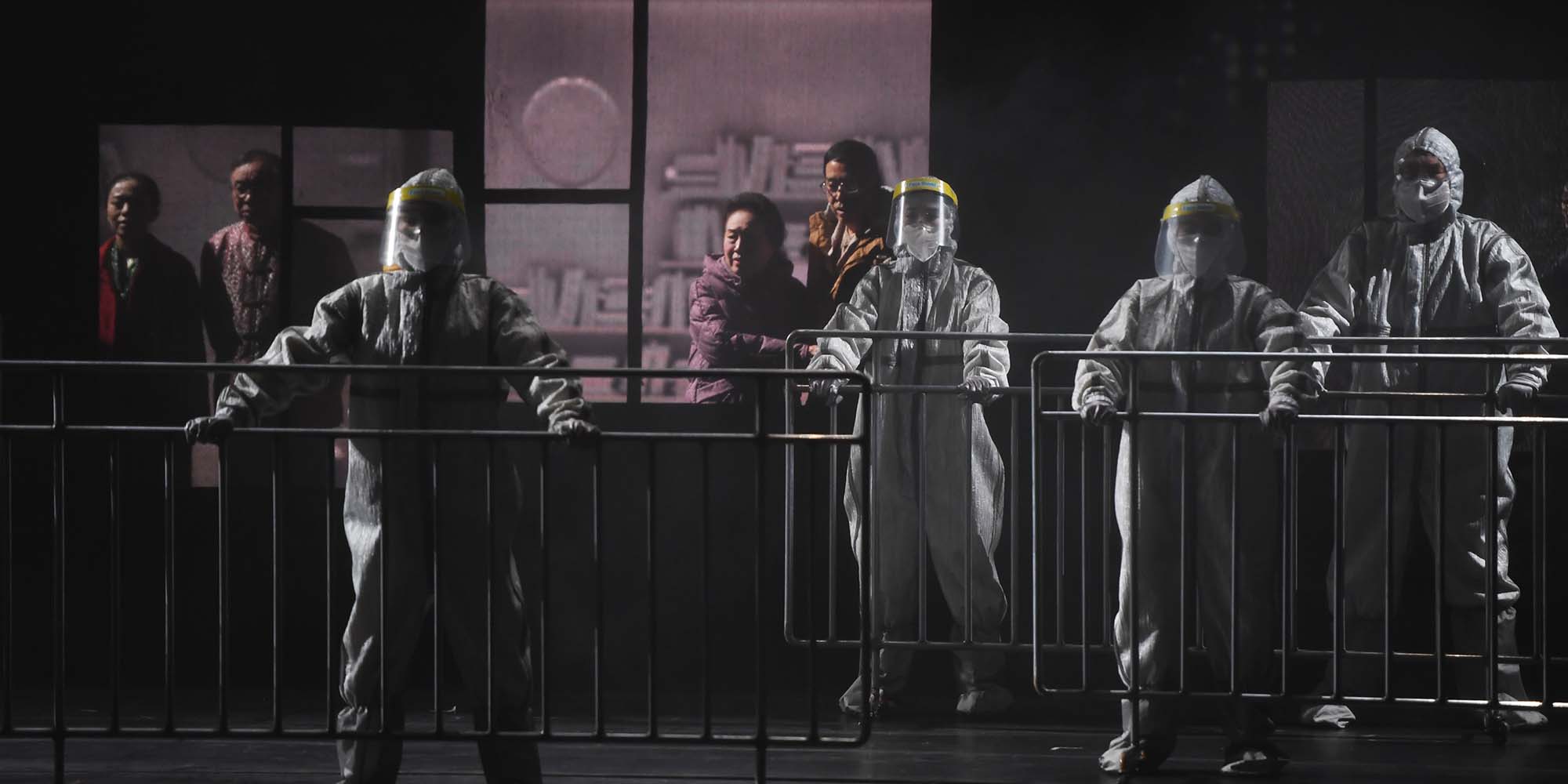 NEWS
China to Add State-Approved COVID Content to School Curricula
The new material will focus on the country's heroic fight against the pandemic, rather than on its enormous human and economic tolls.
China is planning to add new, government-endorsed content about the coronavirus pandemic to its national curricula for elementary and middle schools.
In a statement Wednesday, the Ministry of Education said it is preparing a revision to the country's compulsory education curriculum — the first through ninth grades — that will add content related to the COVID-19 pandemic to textbooks for biology, physical education and health, history, and Chinese literature.
Chinese authorities believe they have good reason to be proud of their handling of the pandemic. With heavy-handed but effective measures including travel bans, strict stay-at-home orders, and rigorous contract tracing using mobile "health codes," the country, after an initially large and chaotic outbreak in the central city of Wuhan, managed to bring the domestic situation under control by early April. In the months since, there have been sporadic clusters in cities including Beijing, Qingdao, and Urumqi, all of which were swiftly contained.
Knowledge of outbreak prevention and control, and content about "the spirit of fighting the pandemic," will be among the points of emphasis, according to the ministry. Wednesday's statement is a response to a similar proposal from a delegate with the National People's Congress, China's top legislative body, earlier this year.
"Students will learn about key figures who emerged during outbreak prevention and control efforts, as well as their deeds. They will learn to cultivate public service consciousness and dedication, and be enriched with knowledge about the advantages of the socialist system with Chinese characteristics," the ministry said.
Apart from widespread frustration with how authorities in the central Hubei province initially attempted to cover up mounting evidence of the new, potentially dangerous disease, even punishing doctors who tried to raise the alarm, the Chinese public seems mostly content with how the government has handled the pandemic — especially after late January, when top leaders made the unprecedented call to put all 11 million residents of Wuhan under lockdown.
According to Wednesday's announcement, "fighting spirit" content has already been incorporated into some recently revised high school curricula to ensure that students understand "the basic fact that the party and the country have always put the safety and health of the people first."
Earlier this year, as China faced criticism for its early handling of the outbreak, the country's cabinet issued a white paper in June titled "China's actions against the coronavirus pandemic" in a bid to set the record straight. Hua Chunying, a spokesperson for the Ministry of Foreign Affairs, said at the time that the document's purpose was to "leave the correct collective memory" for the country's coronavirus response.
Editor: David Paulk.
(Header image: A still frame from a televised play adapted from the diaries of frontline doctors and nurses during China's COVID-19 outbreak. People Visual)