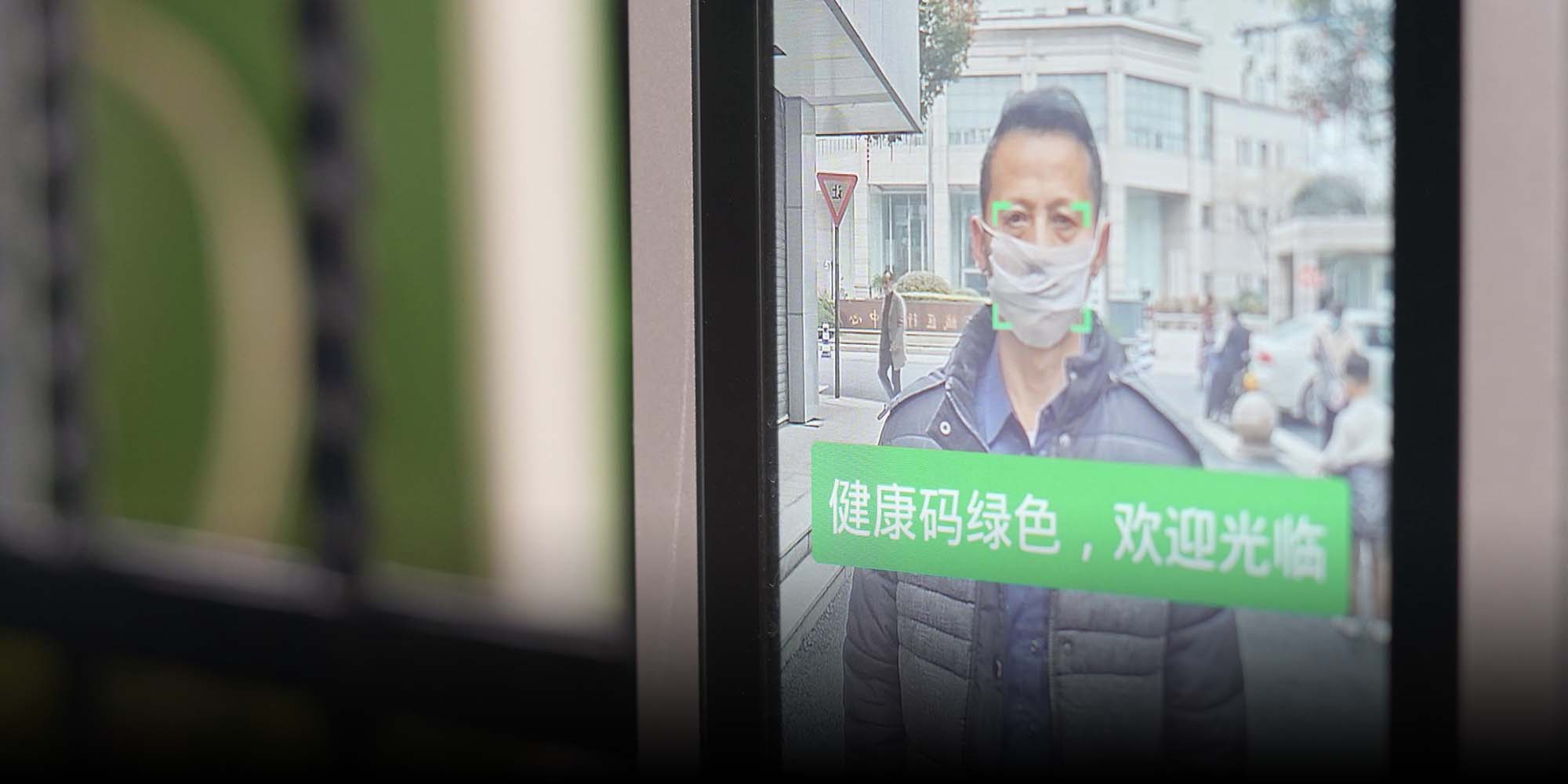 NEWS
Hangzhou Bans Mandatory Facial Recognition in Residential Communities
The new provision also forbids community managers from selling residents' information to third parties.
Amid mounting public concerns over biometric data safety, the eastern Chinese city of Hangzhou has become the first in the country to prohibit the compulsory use of such technology in residential communities, Sixth Tone's sister publication The Paper reported Wednesday.
A new provision added to the city's property management regulations Monday stipulates that neighborhood committees cannot force residents to use biometric tools like fingerprints or facial recognition to access public facilities. The regulation also prohibits residential committees overseeing the property from leaking residents' private information to third parties.
The regulation in Hangzhou comes after several people across the country complained about the sudden implementation of facial recognition-based systems to enter their residential communities. Many said the neighborhood committees neither consulted nor informed them about the technology being installed, raising concerns over data breaches that could lead to financial fraud or other crimes.
Lao Dongyan, a law professor at Tsinghua University, told The Paper that legal protections pertaining to bioinformation are rare in China. A revised national standard on information protection released this month requires that individuals whose personal information is being collected be notified beforehand, though the document has no legal authority.
"It's still mostly dependent on personal consent," said Lao, who has dealt with such issues in her own neighborhood. "But while a lot of us agree on the terms (of using facial recognition), we are not well-informed about the risks behind those decisions, or we don't have any other choice."
Although facial-recognition technology has been widely integrated into China's infrastructure — including public transport, mobile payments, and online education — a growing number of people have developed doubts about its safety. A 2020 report on facial-recognition applications suggests that over 60% of people in China think the technology is overused, while over 30% said their facial information had been leaked or exploited.
On Tuesday, state broadcaster China Central Television revealed that thousands of photos of individuals were being sold on black markets for as little as 2 yuan (30 cents), stoking fears online about leaked personal information.
In April, residents in Changzhou, a city in the eastern Jiangsu province, protested the abrupt rollout of facial-recognition systems in their complex, fearing their data would be sold to third parties. They were told to provide photos, national ID numbers, and phone numbers — or be refused entry.
Ding Jinkun, a lawyer at DeBund Law Offices in Shanghai, told The Paper that the regulation should have limited legal impact. Its wording suggests residential committees are still allowed to install facial-recognition technologies, Ding said, and it fails to address issues such as protecting bioinformation and punishing those who violate the rules.
"Facial recognition should not be overused," Ding said. "It works to curb crime at places like airports that need security checks. But for common settings — safari parks, offices, shopping malls, neighborhoods — it's not necessary."
Editor: Bibek Bhandari.
(Header image: A facial-recognition machine scans a man as he enters a residential building in Hangzhou, Zhejiang province, March 3, 2020. People Visual)