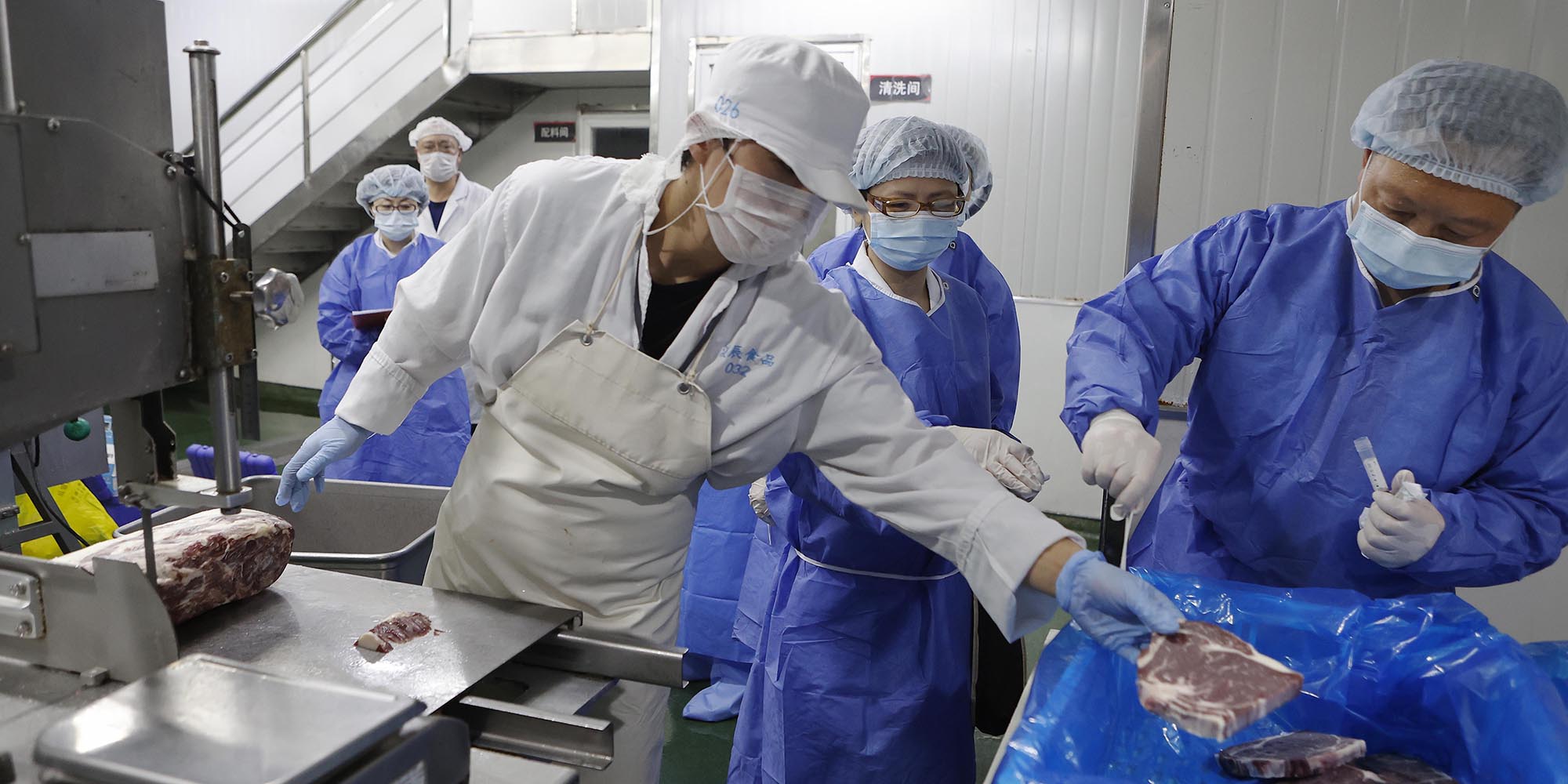 NEWS
Beijing to Track Frozen Meat Imports After Coronavirus Scare
The city will require certain frozen food items to include scannable QR codes containing detailed information about the products, including their supply chain routes.
China's capital has become the first city to roll out a digital platform for tracking the import routes of frozen meat and seafood after several COVID-19 infections were reported in recent months among people who had handled such items.
In an announcement Monday, Beijing authorities said companies transporting or storing imported frozen food items will be required to upload details about the products — including their place of origin and import routes — on a government-made online platform starting Nov. 11.
The announcement was jointly released by the Beijing Municipal Bureau of Commerce and the Beijing Administration for Industry and Commerce, which are responsible for market supervision and consumer rights protection.
"For frozen meat and seafood imports that fail to meet the regulation requirement, the city's imported cold chain food production operators shall not purchase, sell, or use the products," the announcement said.
Beijing's decision to track the supply chain of imported frozen products comes after several seafood items were seen as potential COVID-19 infection sources, though there's still no evidence that people can contract the virus through food items or packaging.
In June, Beijing's COVID-19 cluster was linked to a farmers market and a chopping board used for imported salmon, where the virus was detected. Meanwhile, port workers in the coastal city of Qingdao tested positive for the virus after handling frozen seafood products. Qingdao's health commission later said that 51 out of 1,440 samples of frozen seafood being imported into the city had traces of the coronavirus.
According to Monday's announcement, all imported frozen meat and seafood packages in Beijing will now be required to have a QR code so consumers can find out the production date and source of production, as well as virus testing documentation.
Liu Zhaowen, a manager for the Wumart supermarket chain in Beijing, told the state-run Xinhua News Agency that the store has been testing the city's new tracking platform since October. He added that it would help to win consumers' trust in the long run.
"Many customers said they felt much more relieved (about food safety) after we promoted the platform at our store," Liu said.
Editor: Bibek Bhandari.
(Header image: Medical workers inspect samples of imported beef at a food company in Shanghai, Aug. 18, 2020. Yin Liqin/People Visual)