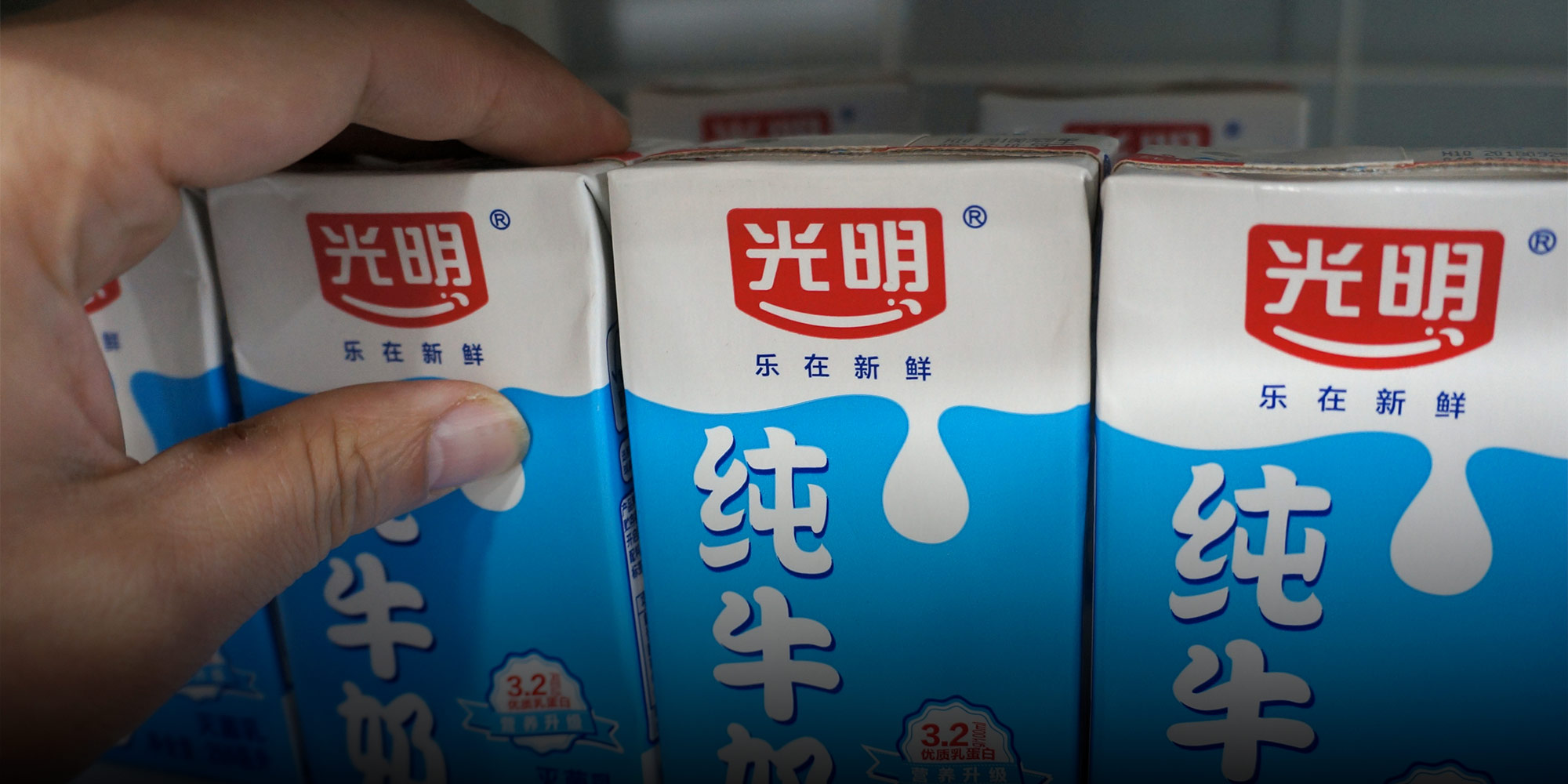 NEWS
Dairy Company Fined $45,000 Over 'Incorrect' Map of China
Shanghai's market regulator announced the fine Sunday without mentioning the specific affront to China's territorial integrity.
A leading dairy brand has become the latest Chinese company to be handed a hefty fine because of an "incorrect" map.
In a statement Sunday, Shanghai's market supervision bureau said Bright Dairy & Food Co. Ltd. had been fined 300,000 yuan ($45,000) on Sept. 27 for a video advertisement published on the company's website. A map in the video had failed to show China's "complete and correct territory," the authority said, without elaborating on the specific problem.
The dairy company responded the same day, saying the mistake had been due to the negligence of the third-party company that made the video. Bright Dairy said the advertisement has been taken down, and vowed to strengthen screening of its promotional content in the future.
China enforces strict regulations for maps published within its borders, requiring them to be submitted for review by the relevant authorities. Companies and institutions that display maps considered incorrect often face hefty fines.
In January 2018, eight companies including popular Japanese retailer Muji were reprimanded by China's National Administration of Surveying, Mapping, and Geoinformation for using maps that did not reflect the country's full territories.
In August of last year, the Ministry of Natural Resources fined the hit television drama "Go Go Squid!" 100,000 yuan for airing a map that appeared to exclude the islands of Taiwan and Hainan, disputed areas along the India-Tibet border, and the nine-dash line in the South China Sea. The same month, the ministry announced that 29 Fortune 500 companies had taken down maps it had called out as "problematic."
Editor: David Paulk.
(Header image: IC)