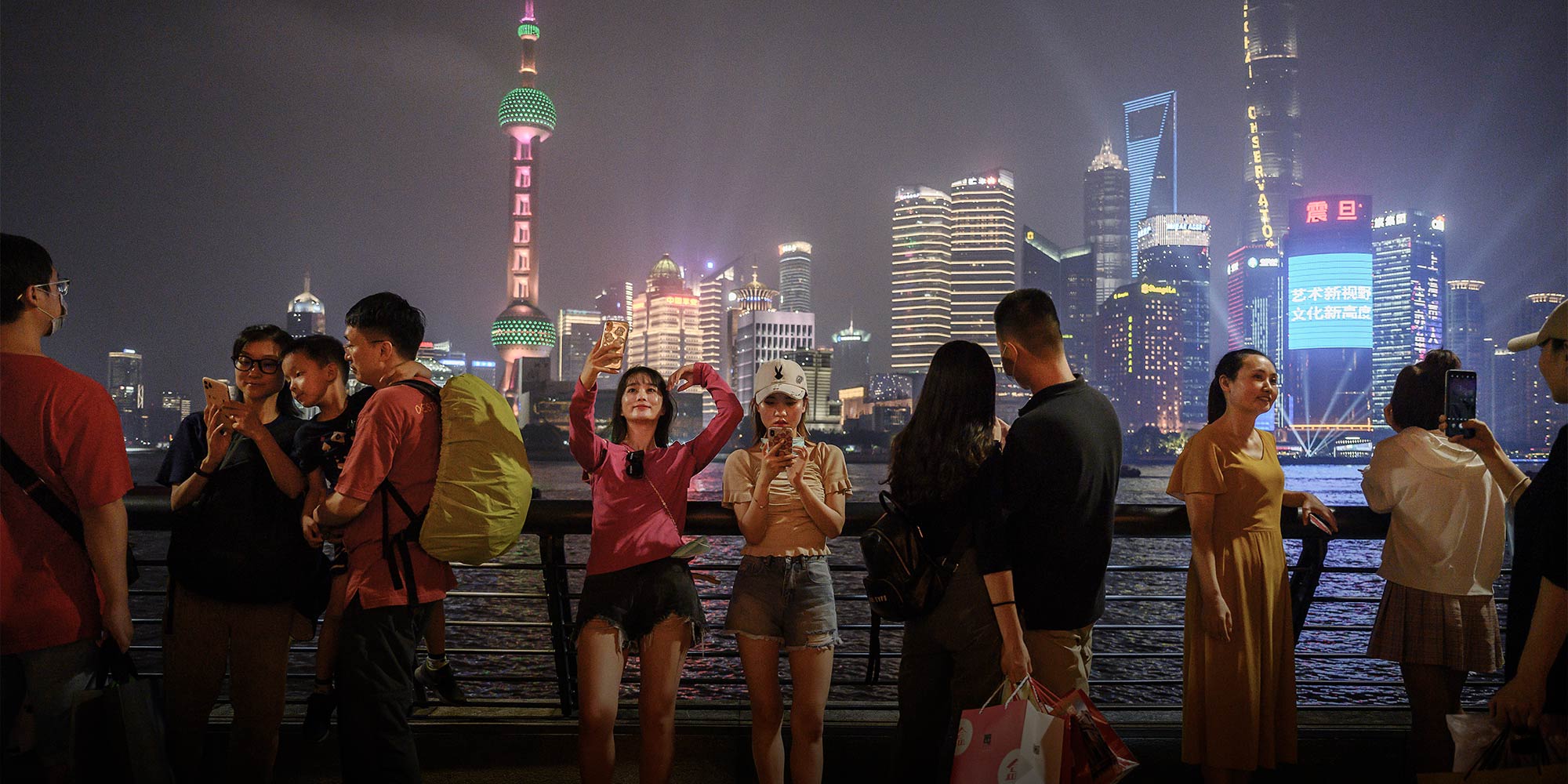 NEWS
Shanghai Think Tank Sees Potential for Foreign Firms
Members of the International Business Leaders' Advisory Council say Shanghai offers unique advantages for international companies looking to do business in China.
SHANGHAI — The annual meeting of a think tank for Shanghai's mayor and deputy mayors convened virtually on Sunday, expressing firm support for the city's business environment.
Several high-profile executives of international business conglomerates — including French cosmetics giant L'Oréal and financial services provider Ernst & Young, or EY — participated in the 32nd annual meeting of the International Business Leaders' Advisory Council.
Initiated in 1989, the council has evolved into a think tank for Shanghai, where top executives of multinational companies gather annually to share their knowledge of and experience with doing business in China, with an aim toward the common goal of facilitating the country's development.
"In many respects, Shanghai is the most advanced city in China," Jean-Paul Agon, CEO of L'Oréal Group, said during the meeting, adding that Shanghai authorities are committed to helping foreign businesses grow.
Agon said L'Oréal's current success in China even amid the COVID-19 pandemic is largely due to assistance from the local authorities, whose partnership with the company began some 23 years ago. L'Oréal reported 17.5% year-on-year growth in China over the first half of 2020, compared with the group's global sales revenue, which contracted by 11.7% over the same period.
"We at L'Oréal believe good consumption is a very important element for guaranteeing the city's economy, because good consumption can create more job opportunities, can really unleash sustainable income growth for Shanghai," he said.
According to Agon, L'Oréal is also participating in the China International Import Expo (CIIE) in Shanghai in early November. At its exhibition, the company will showcase over 100 new products and innovations, as well as its sustainability initiatives.
EY also confirmed that its representatives will attend this year's CIIE. The British company will hold more than a dozen seminars during the event, and aims to help strengthen companies' resilience as they continue to cope with the pandemic.
Carmine Di Sibio, CEO and global chairman of EY, said China is an important part of the company's global business, and EY will focus on investing in technology and hiring more employees for such roles.
Di Sibio praised Shanghai's reform of initial public offering schemes and the Shanghai Stock Exchange's new STAR Market, which has helped companies — particularly tech firms — list and grow in China. The CEO suggested that greater information disclosure and transparency for listed companies would help attract more foreign capital to the city.
"Shanghai has proved to be a place that all businesses around the world are interested in and will continue to invest in," Di Sibio said.
(Header image: People visit the Bund, a pedestrian promenade along the Huangpu River, and pose for photos against the Pudong New Area skyline in Shanghai, Aug. 29, 2020. Kevin Frayer/Getty Images/People Visual)