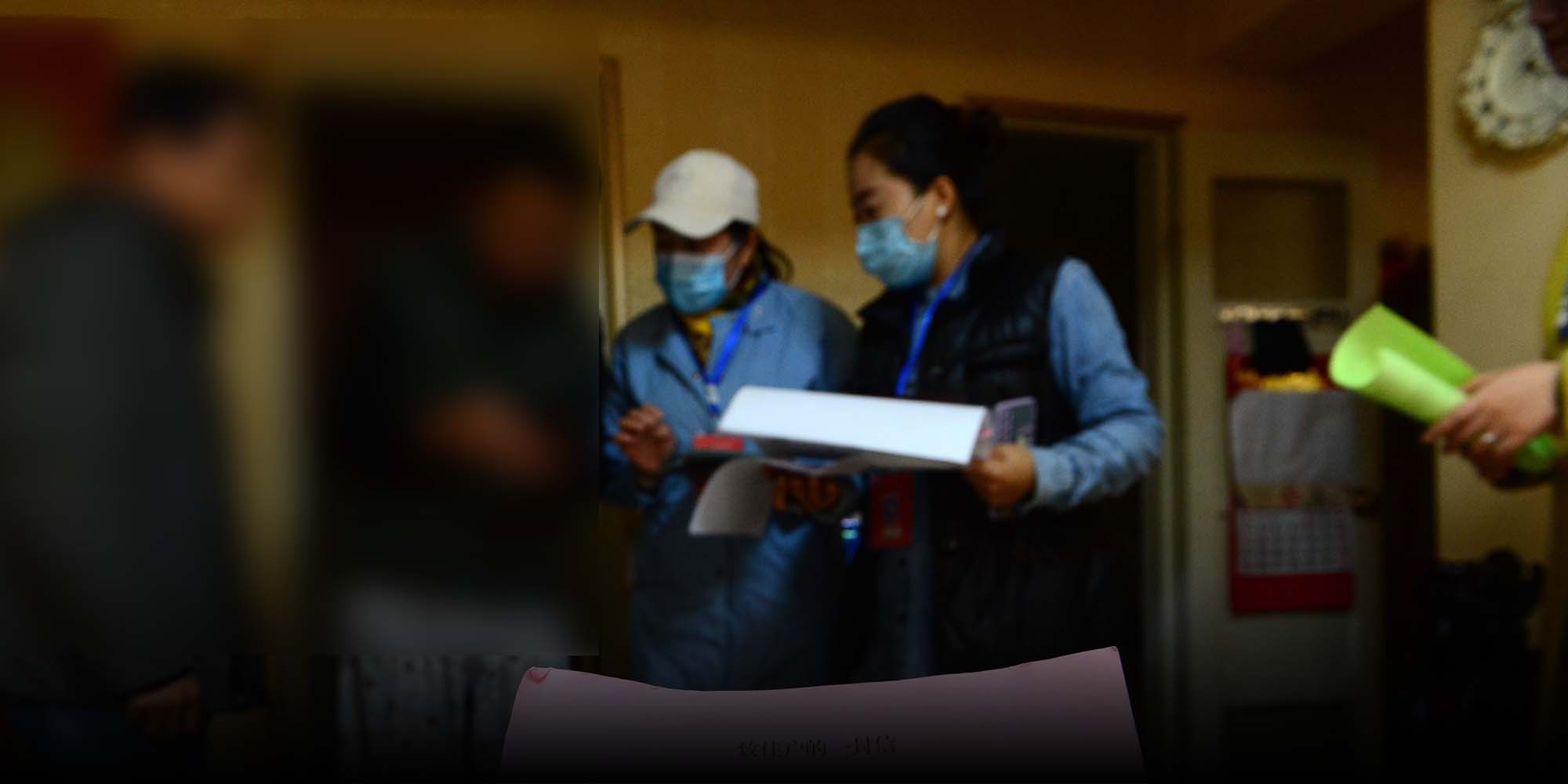 NEWS
Campaign Encourages China's Queer Comrades to Be Counted
The country's LGBT community hopes same-sex relationships will be included on the upcoming census, but officials say this will not be the case.
As millions of officials prepare to visit households and collect data for China's once-in-a-decade census, the country's LGBT community is campaigning to stamp their existence onto the official forms, seizing an opportunity to validate same-sex relationshipsthey may previouslyhave kept under wraps due todiscriminationandsocial stigma.
Started by the Guangzhou-based nonprofit LGBT Rights Advocacy China, the "They are not my roommate, they are my partner"campaign is encouraging queer comrades to disclose their relationships with their partners when the census takers come knocking. Many Chinese same-sex couples in cohabiting relationships often say they are "roommates" to avoid unwanted attention, even though being gay isn't illegal in China.
Campaigners say LGBT individuals can include their relationship in the "other" category on the census form, which is used to denote a relationship with someone in the household that's not listed elsewhere on the form.
Lauren, who lives with her girlfriend in Shanghai, told Sixth Tone that the idea for the campaign took root after a positive interaction with a census taker who didn't seem to raise an eyebrow or judge her relationship. She said the attitude from the person doing preliminary research before the Nov. 1 census emboldened her — though she understands people living in smaller towns and other conservative communities may not be as comfortable opening up.
"When he asked me about my relationship with the other woman who lives with me, I told him we're a couple," said Lauren, who asked to be identified only by her English name. "He didn't seem to react abnormally, which was encouraging to me. He then ticked the relationship as 'other' and wrote down 'couple' as we had noted."
China has approximately 70 million people who identify as queer. According to unpublished research shared with Sixth Tone by China Marriage Equality Advocacy Group, 68.4% of some 11,000 LGBT respondents said they have lived with same-sex partners at some point in their life, suggesting tens of millions of LGBT individuals will have a chance to answer the relationship question on the upcoming census.
However, Mianmian, a 25-year-old census taker in the eastern Zhejiang province, told Sixth Tone that her job training didn't include any mention of same-sex couples or their relationships. "I encourage same-sex couples to tell the census takers the nature of their relationships, just like heterosexual couples, even if it may not be reflected in the final statistics," she said.
A publicity official for the Shanghai census told Sixth Tone on Thursday that the information from the "other" category will not be analyzed during the national census, meaning that, although citizens' personal information — including ID number, education background, and gender, among others — will be recorded, their relationship status will not show up in the official statistics.
Regardless of potential outcomes, many LGBT individuals say they are viewing the census as an opportunity to publicly disclose their identities without inhibitions, thereby validating their existence.
"Even if we cannot marry in China and many people still consider my relationship different, I want me and my girlfriend to be proud of who we are," a woman who lives with her partner in the northeastern city of Dalian told Sixth Tone.
While same-sex marriages and civil unions still aren't recognized in China, LGBT couples have found legal workarounds to make their relationships more official. In a landmark decision last year, Beijing became one of a handful of cities to approve same-sex guardianship, granting such couples additional benefits including right to inheritance and power of attorney.
Peng Yanzi, director of LGBT Rights Advocacy China, told Sixth Tone that he hopes the "They are not my roommate, they are my partner" campaign will further spur same-sex couples to become more visible in the eyes of many officials, who tend to hold more socially conservative attitudes.
"Same-sex couples are very common in China; however, their existence has been invisible," Peng said. "Even if the census has no category for same-sex couples, at least we can make the officials write down our relationship in the 'other' category, to let them know we exist."
Editor: Bibek Bhandari.
(Header image: Two census takers visit a household in Lanzhou, Gansu province, Oct. 19, 2020. People Visual)