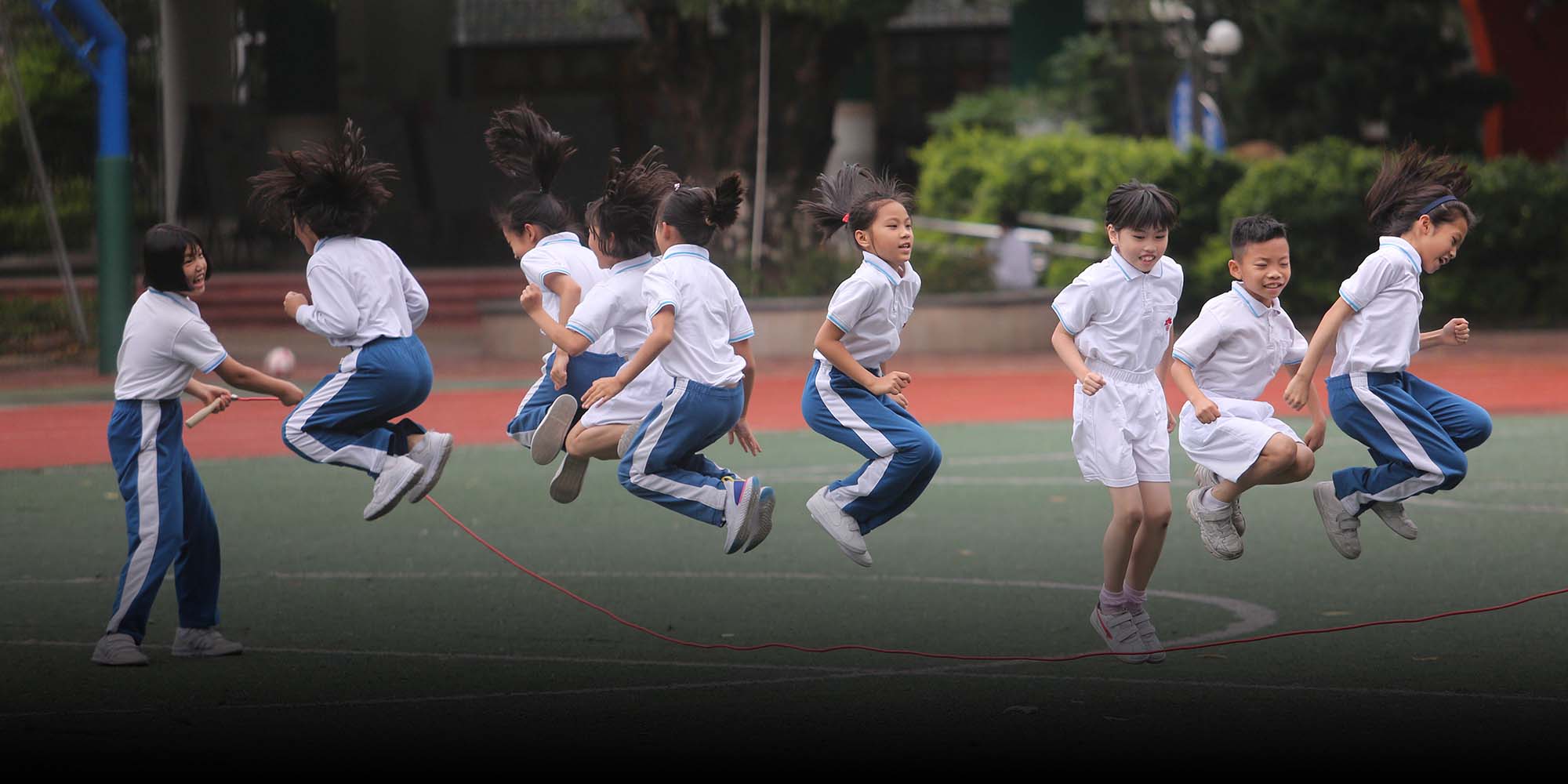 NEWS
Add, Subtract, Sprint: China Makes Gym Equal to Math, Language
With physical education now added to high school admission testing, many question how grading will work.
Chinese gym teachers' days of complaining about their colleagues commandeering their class hours for "more important" subjects might be over.
Physical education will soon carry the same weight on the national high school entrance exam as Chinese language, mathematics, and English, with fitness class's weighting to be increased gradually each year until it is on par with the other subjects, China's education ministry announced Friday.
Wang Dengfeng, a ministry official, said at a press conference that fitness has long been overlooked. "There is currently only one school, in (the southwestern) Yunnan province, that will begin this year to value gym class as much as other subjects — all worth 100 points on examinations," he said. Other schools and regions in the country have also already increased gym class's typically low weighting, though not to the same degree.
Art classes suffer from the same predicament, Wang said, and will be "revolutionized," though there are no specific plans yet.
The fitness of China's children is an oft-discussed topic in the country, with common complaints about them being out of shape and having poor eyesight blamed on too much time gaming and doing homework.
Seemingly in response to such concerns, Changzhi, a city in the northwestern Shaanxi province, took physical testing two steps further. It will start grading students on their eyesight and body mass index (BMI) from 2022, state news agency Xinhua reported Monday. Local authorities responded to ensuing criticism by saying the scoring "functions as a gesture to push students to exercise more and improve (their) physical fitness."
Users of microblogging platform Weibo mostly slammed the new national policy for being arbitrary and relying on testing. People worried that setting up more tests would only dampen students' enthusiasm for sports and lead them to instead regard gym class as yet another test.
"The purpose of fitness education is to make people develop a lifelong interest in sports and exercise," wrote one commenter. "Authorities should not set up more exams for the sake of exams and raising thresholds, thus hindering development."
Lü Jidong, head of the physical education department at Shanghai University of Finance and Economics, told Sixth Tone that the idea of grading students on physical fitness is necessary, but it will be hard to enforce because of a lack of comprehensive standards.
"The issue is that even when (these plans are implemented), physical fitness tests do not have the same grading standards as other subjects' tests," Lü said. "If we don't resolve that, such tests will be problematic."
Editor: Kevin Schoenmakers.
(Header image: Children have a PE class at a primary school in Zhongshan, Guangdong province, May 10, 2018. People Visual)