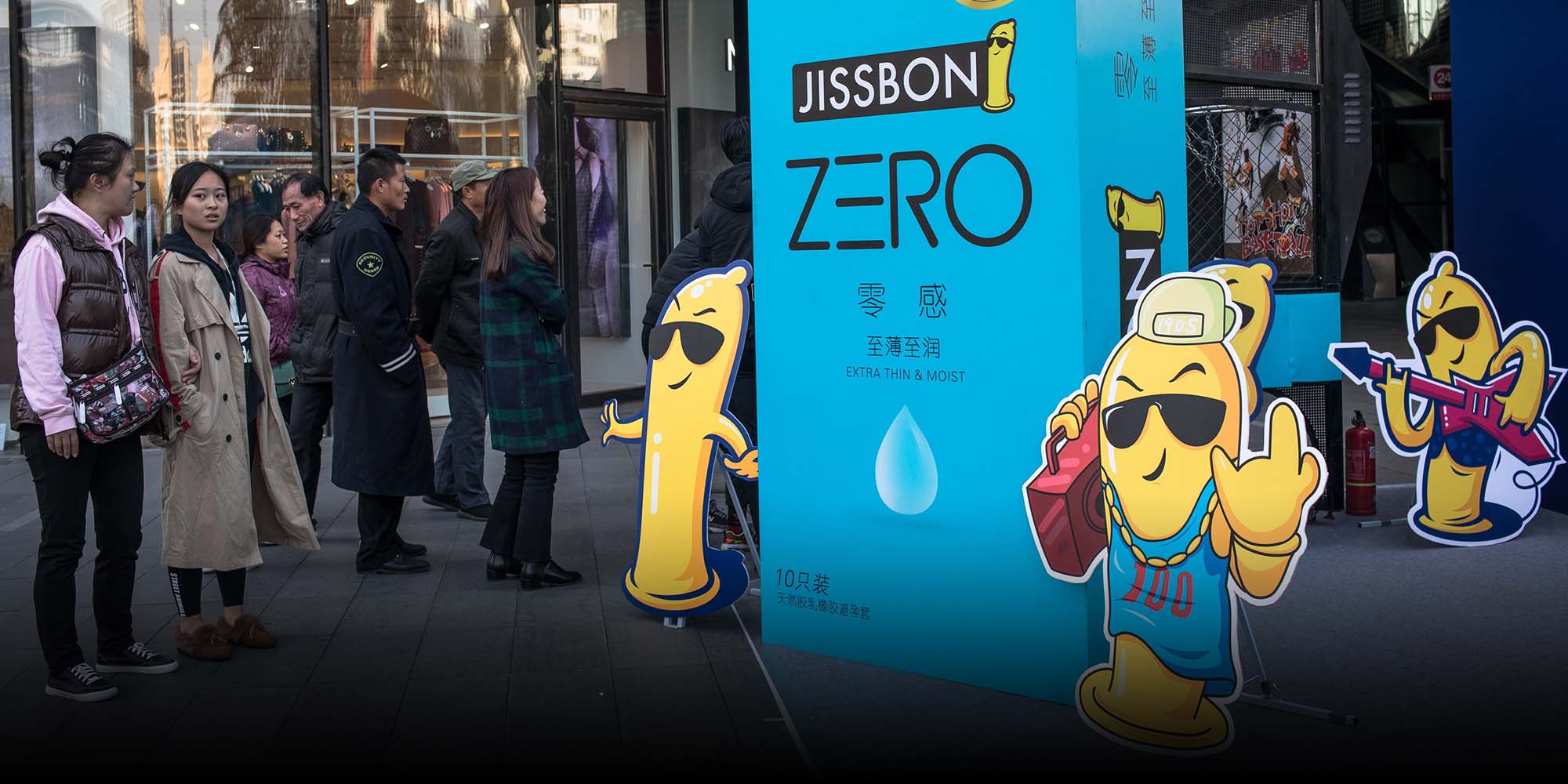 NEWS
Chinese Condom Maker's Sexist Ad Meets Premature End
While China's sexual mores are becoming more progressive, adult brands can't seem to resist locker-room humor.
Chinese condom brand Jissbon left many customers feeling unsatisfied over the weekend after its advertisement suggested female genitalia loosen due to sex — the latest sex product ad campaign to misfire in the country for being sexist.
Jissbon shared the now-deleted ad Saturday on online marketplace Taobao. Titled "How to tell whether a woman is truly happily married," it featured six drawings of vaginas that get progressively wider as the captions below them indicate the increasing duration of a marriage.
The ad sparked an immediate backlash, leading Jissbon to apologize Sunday, admitting the ad was "inappropriate." The company said it had taken the ad offline after just 70 minutes.
"(The ad) is indeed an insult to women — a model in vulgar junk marketing," wrote one user of Weibo, a social media app, below the brand's apology.
Jissbon, owned by pharmaceutical company Humanwell Healthcare, is China's most popular domestic condom brand. With 10% market share, it is only outsold by Britain's Durex and Japan's Okamoto.
While China's intimacy industry has been booming, buoyed by increasingly open-minded attitudes toward sex among the country's younger generation, ad campaigns frequently fail to keep up with changing sensitivities.
Earlier this year, leading contraceptive brand Yasmin, owned by German company Bayer, was criticised for sexism due to an ad that implied women take the pill in order to entice men with the prospect of unprotected sex. Last year, Durex's campaign collaborating with bubble tea brand HeyTea was deemed to be in poor taste for comparing the latter's creamy drink topping to semen.
Editor: Kevin Schoenmakers.
(Header image: Bystanders gather around a condom brand's display on Singles' Day in Beijing, Nov.11, 2018. IC)