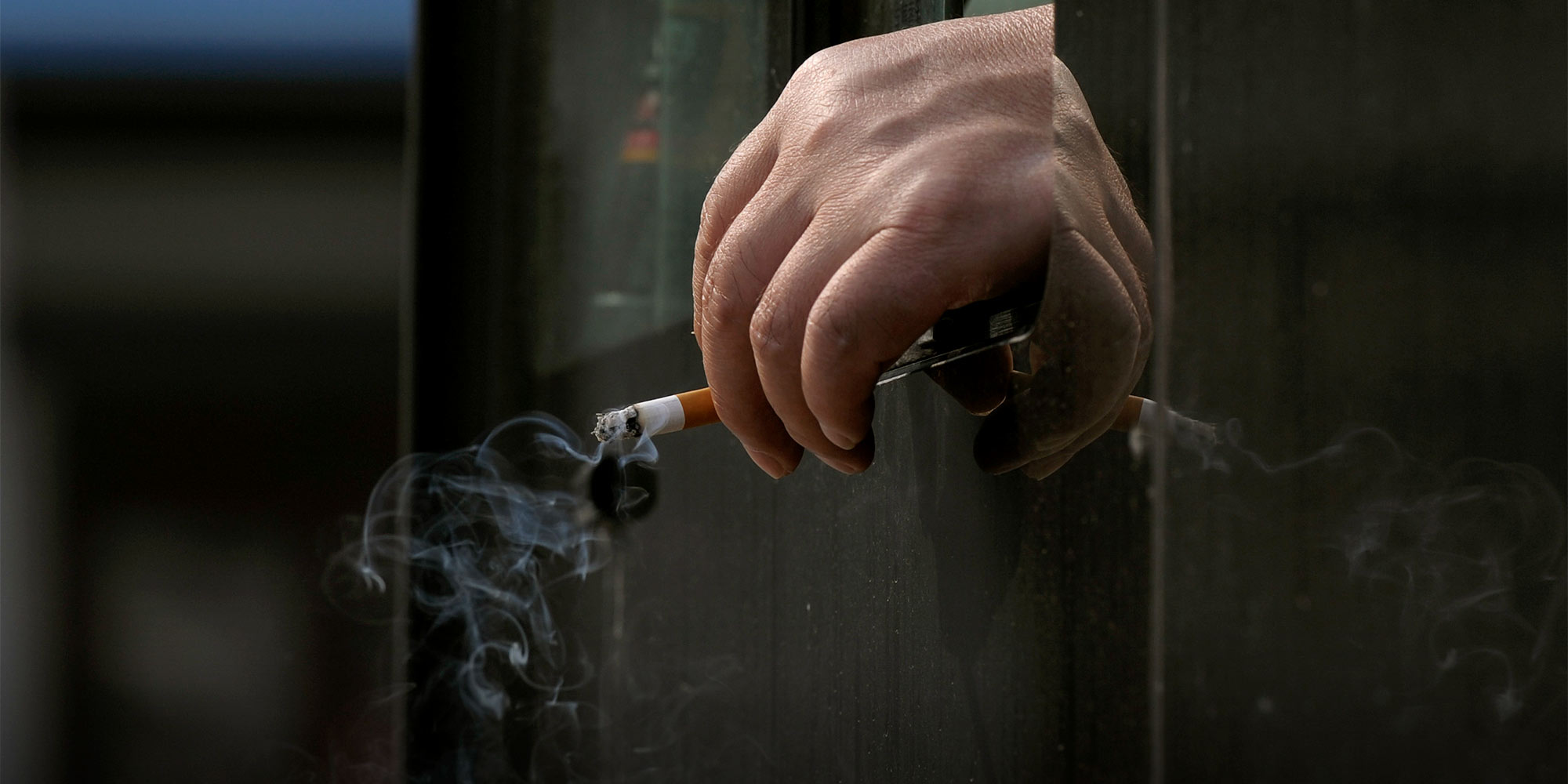 NEWS
Shenzhen Expands Its War on Tobacco, E-Cigarettes
In a further step toward becoming a "smoke-free city," Shenzhen has banned the sale of vapes near schools and set ambitious goals targeting secondhand smoke at home.
One of China's most adamantly anti-smoking cities has vowed to stop selling e-cigarettes near schools and reduce children's exposure to secondhand smoke at home as part of a new "smoke-free communities" campaign.
In a more focused update to its "smoke-free city" campaign launched in 2018, the southern metropolis of Shenzhen pledged Saturday to strictly prohibit the sale of not only tobacco products but also e-cigarettes within 50 meters of primary and middle schools, according to Sixth Tone's sister publication The Paper. 
The city is also aiming to reduce primary and middle schoolers' exposure to secondhand smoke at home to below 20% while raising the proportion of "smoke-free families" to at least 50% in three years — though it's unclear how the success rates will be measured. Some doctors believe that, because secondhand smoke can cause a variety of diseases in children, from asthma and pneumonia to lung cancer and sudden infant death syndrome, it is equivalent to child abuse.
The smoke-free communities campaign, jointly announced by Shenzhen's civilization and tobacco control offices, will be enforced alongside the city's official smoking control regulation, last updated in July 2019. While other Chinese cities have also taken steps to curb smoking and vaping, Shenzhen's are widely regarded as the most comprehensive in the country.
In May 2018, Shenzhen declared its intention to become a "smoke-free city" — a bold goal at a time when 26.6% of all people in the country were smokers, according to the Chinese Center for Disease Control and Prevention. Another stark contrast is that Shenzhen, despite producing around 95% of the world's e-cigarettes, has some of the strictest e-cigarette policies in China, having last year included vaping under its ban on smoking in public.
In July 2018, Shenzhen authorities fined a local business owner 30,000 yuan ($4,400) for selling cigarettes to a middle school student, reportedly the first such fine anywhere in China. And a few months ago, another store owner in the city was fined 2,000 yuan in June for failing to display smoking-related health warnings and allowing customers to vape indoors.
Last December, Shenzhen's Maluan Subdistrict, an area covering over 40 square kilometers, installed smoke detectors in no-smoking areas such as restaurants, shopping malls, public transport stations, internet cafés, and schools. The devices reportedly alert supervisory authorities when detecting forbidden fumes.
Also new under Shenzhen's smoke-free communities campaign is a requirement that community health centers offer smoking cessation services to high-risk residents, including those with chronic diseases. The city hopes to extend such services to over 40% of local smokers, though what they entail is still unclear.
In an event promoting smoking cessation last year, Xu Guihua, a senior tobacco control expert and former vice president of the Chinese Association on Tobacco Control, warned of the dangers of secondhand smoke at home, and cautioned parents against setting bad examples for their children.
Editor: David Paulk.
(Header image: An Xin/People Visual)