When a man in central China wanted a cigarette with his takeout meal earlier this week, he added a note to his order asking the delivery driver to "help me pick up a pack."
Instead of being able to take a relaxing smoke, however, the man was visited by police officers worried he might be in danger.
The false alarm turned out to be the result of China's ban on online tobacco sales. The delivery app the man used had censored his request and rendered his message as "help me *******." The alarmed restaurant owner in Jingmen, a city in Hubei province, who received the order then contacted police, who decided to gear up and make sure the man was safe, according to a local TV report Tuesday that was later picked up by national media.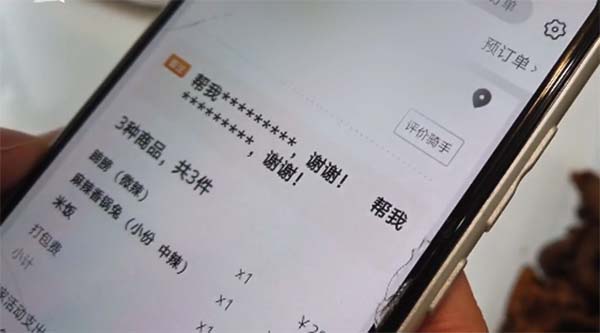 The takeout order with a note requesting cigarettes, after being redacted to "help me *******" due to China's ban on online tobacco sales. From @看看新闻 on Weibo
Over one-quarter of Chinese people over the age of 15 smoke, according to government figures. Together, they bought 1.44 trillion yuan ($215 billion) worth of cigarettes in 2018. Despite vested interests pushing for even higher sales, the government has in recent years introduced many measures to limit tobacco consumption.
Beyond the online sales ban that tripped up police in Jingmen, there are also limits to how tobacco products can be advertised. And many cities, including Beijing and Shanghai, have banned smoking in indoor public spaces. In July of last year, the State Council, China's Cabinet, introduced a public health action plan that includes the aim of reducing the country's overall smoking rate to 20% by 2030.
Some cities in China have since expanded their anti-smoking regulations to include e-cigarettes, which, as elsewhere in the world, have enjoyed a surge in popularity in China. In June, a store owner in the southern city of Shenzhen had the dubious honor of receiving the country's first vaping-related fine for failing to display warnings against smoking, as required by the city's then-new regulations on e-cigarettes.
Editor: Kevin Schoenmakers.
(Header image: People Visual)