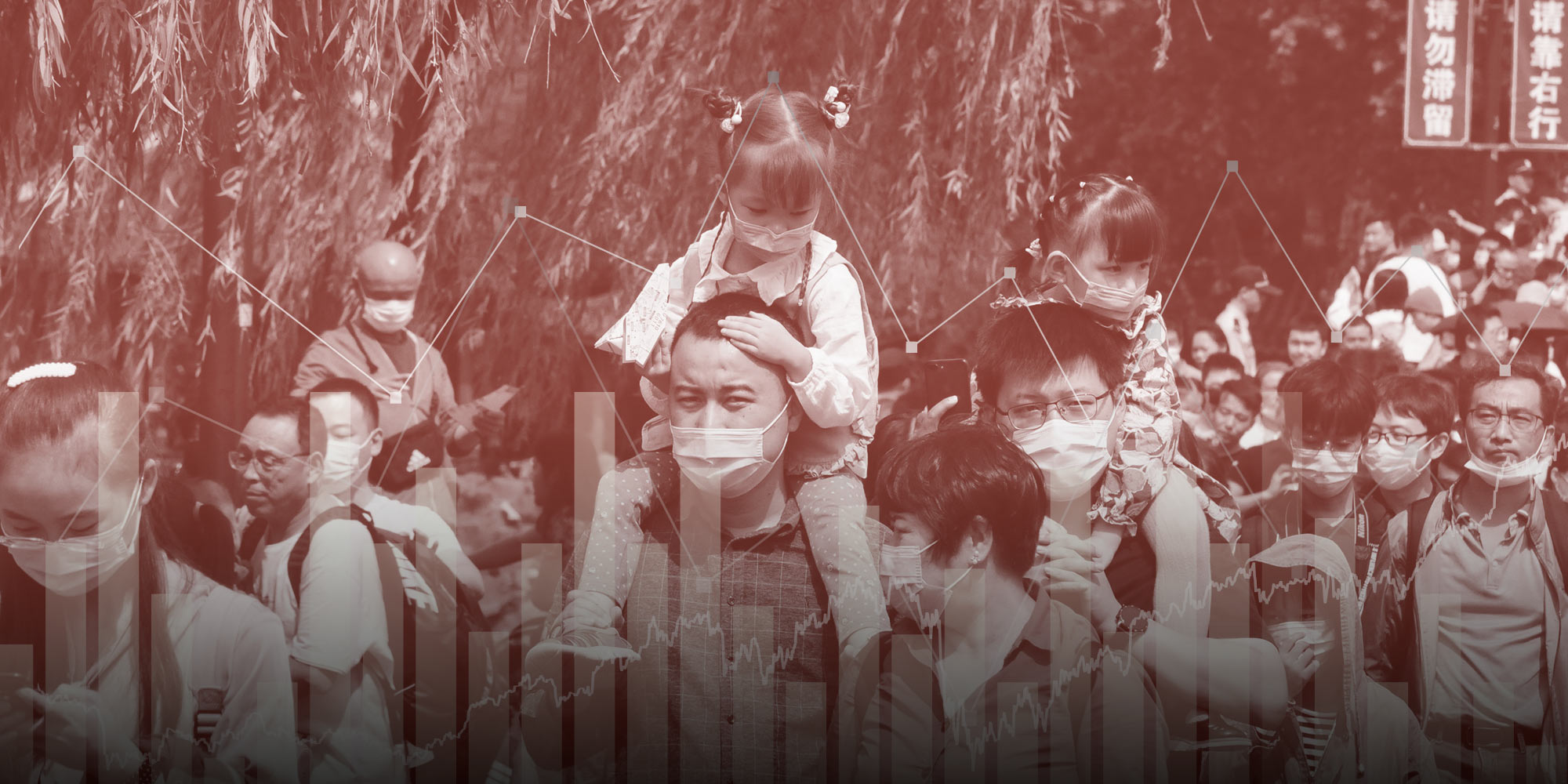 MULTIMEDIA
China's National Day Holiday Was Golden for Business
While domestic consumption was down slightly from last year, the spending rebound to near pre-pandemic heights is a refreshing trend for the country's economy.
The first week of October marked the first mostly-normal holiday for Chinese people since the beginning of the COVID-19 pandemic. With the so-called Golden Week also coinciding this year with Mid-Autumn Festival, the usual holiday period of one week was extended to eight days.
For Chinese people and domestic businesses, after eight months of struggling and waiting for the pandemic to subside, the October holiday was like the Lunar New Year week they should have been able to enjoy in late January. And though China's economy has yet to fully recover, domestic consumption rebounded to its highest point since before the coronavirus.
Here is Sixth Tone's special edition of China's Golden Week in Numbers:
Tourism
Tourist spots were required to limit admission to 75% of their total capacity, but the industry has clearly bounced back compared with just a few months ago. This year, 637 million tourists generated 467 billion yuan ($70 billion) in revenue in the first seven days of the Golden Week holiday.
Transportation
Like the Lunar New Year, Mid-Autumn Festival is considered a time of togetherness for many Chinese families. As far-flung relatives set off across the country to be reunited with their kin, the number of rail, bus, and air passengers increased sharply.
Films
Several heavily anticipated films — including sports biopic "Leap" and animated fantasy adventure "Legend of Deification," or "Jiang Ziya" — that had been slated for release during the Lunar New Year holiday, a peak period for domestic films, were postponed until National Day because of the pandemic.
Matrimony
Many planned weddings were canceled during the early months of the pandemic, resulting in an unseasonably high rate of weddings over the October holiday. One man surnamed Lei went viral on microblogging platform Weibo after he received 23 invitations to weddings in late September and early October.
Pandemic
While the U.S. had its own "October surprise," the month for China has thus far been refreshingly uneventful, with no local cases of COVID-19 reported over the Golden Week holiday.
Editor: David Paulk.
(In-text photos: All taken during the 2020 Golden Week holiday, from IC and People Visual)
(Header image: An edited photo shows tourists visiting the West Lake scenic area in Hangzhou, Zhejiang province, Oct. 5, 2020. Lian Guoqing/People Visual)