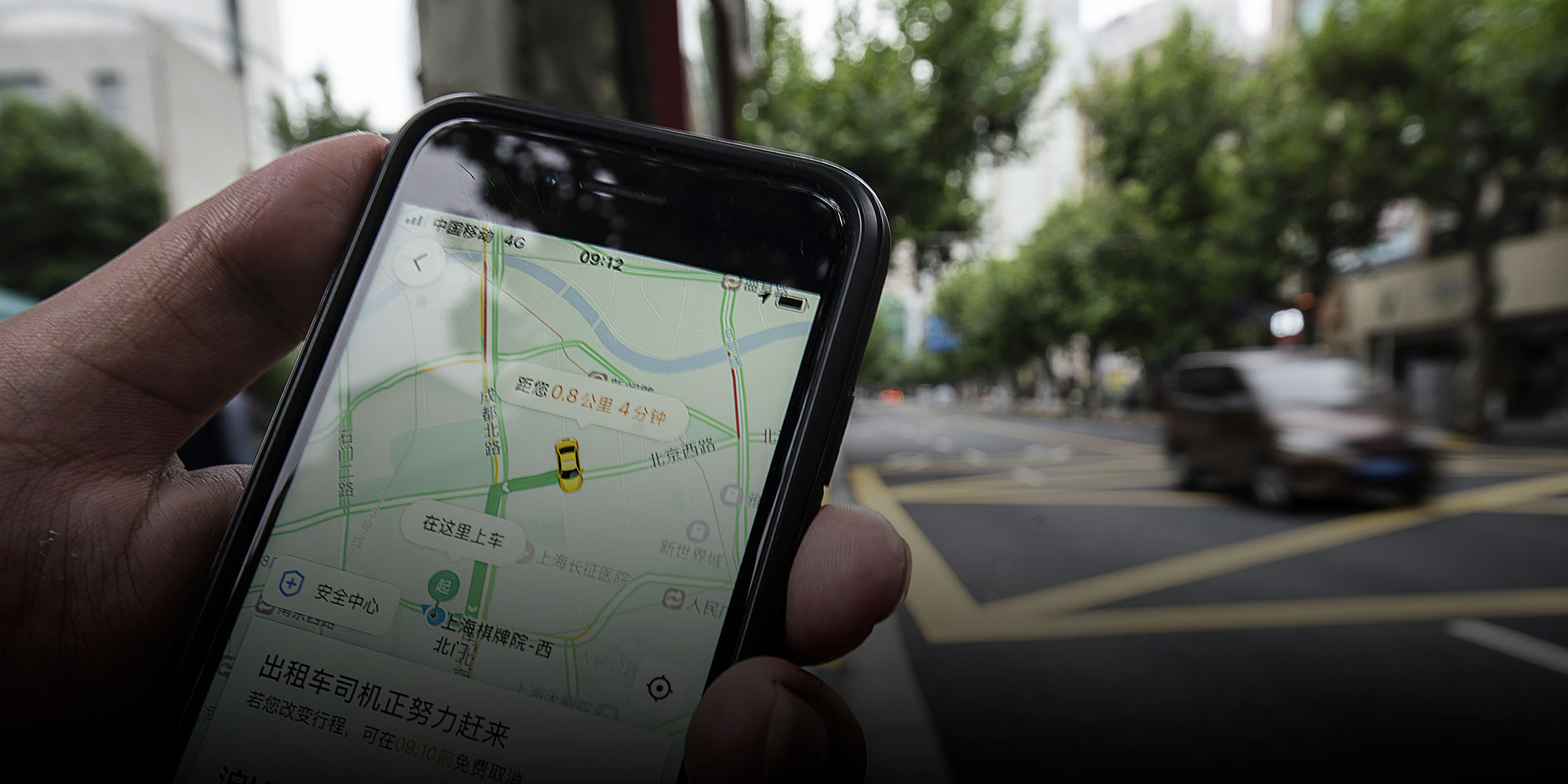 NEWS
Ahead of National Day, Didi Braces for Impact
The upcoming eight-day holiday will test China's still-recovering tourism industry.
Didi Chuxing, China's largest ride-hailing app, will pay out 100 million yuan ($14.7 million) in driver subsidies Wednesday to stave off a predicted ridership crunch during the upcoming holiday, even as overall travel is expected to remain down relative to last year.
China will celebrate its National Day together with Mid-Autumn Festival this year as part of an eight-day holiday set to begin Oct. 1. Known as Golden Week, the annual October holiday is a critical source of revenue for the domestic tourism industry.
According to data from the state-backed China Tourism Academy, the country could see 550 million trips made nationwide this year. That number would represent a drop of about 230 million from last year's seven-day Golden Week.
Also on Monday, China Railway Group announced it was expecting about 108 million riders during the holiday, with a peak of 13 million on Oct. 1, which would mark the biggest travel day since the country's COVID-19 outbreak in January.
Didi also expects to be stretched by the surge in travel. In an announcement published Tuesday to its public account on messaging app WeChat, the company warned that users might experience delayed response times on Sept. 30, Oct. 1, and Oct. 7 — the second-to-last day of the break.
"Drivers also need to reunite with their families on traditional holidays, which means it will be more difficult to get a ride," Didi said in its statement. "We estimate that the hailing success rate will be less than 60%."
To ensure that it has enough cars on the road, Didi announced it would pay out 100 million yuan to roughly 3 million drivers. The company has also said drivers will be eligible for other incentives over the course of the week.
In addition to its regular subsidies and fare discounts, Didi typically offers additional rewards to keep drivers working over major holidays like the Lunar New Year and Golden Week.
A Shanghai-based driver surnamed Li told Sixth Tone that the subsidies could amount to an additional 100 yuan per day, provided she can complete 18 rides between 12 p.m. and 12 a.m. on Sept. 30 and Oct. 1.
"But it feels impossible to do that many," said Li, who has been a full-time Didi driver for four years. "Finishing 18 trips in 12 hours means you have to drive like hell."
On Wednesday, several interviewees told Sixth Tone they didn't have problems getting a car in the morning, though some anticipated delays later in the day.
"Based on my previous experience, it's always hard to get a ride in the afternoon or later on holiday weekends in Shanghai," said 32-year-old Zhou Faxiao, who plans to book a car to the city's Hongqiao airport on Wednesday night.
But there's also reason to expect this year's Golden Week to be less hectic than usual. Last week, the Chinese Center for Disease Control and Prevention released a notice reminding travelers to avoid nonessential cross-border travel. Meanwhile, many schools around the country continue to restrict students' movements.
A Shanghai International Studies University student surnamed Wu told Sixth Tone she feels lucky her school is not among those forcibly keeping students on campus over the break. Instead, they'll be allowed to travel to neighboring cities, provided they get the school's approval first. "I just need to report my daily temperature and itinerary," she said.
Selina Ye, who plans to take her 4-year-old son to visit her husband's parents in the eastern Jiangsu province, told Sixth Tone her child's kindergarten is requiring students who leave Shanghai to either take a nucleic acid test before coming back to class or stay at home for two weeks after they return.
"This is still not a time to treat the virus lightly," she said.
Additional reporting: Wu Ziyi; editor: Kilian O'Donnell.
(Header image: Ride-hailing app Didi Chuxing is displayed on a smartphone for an arranged photograph in Shanghai, Sept. 18, 2020. Shen Qilai/Bloomberg/People Visual)