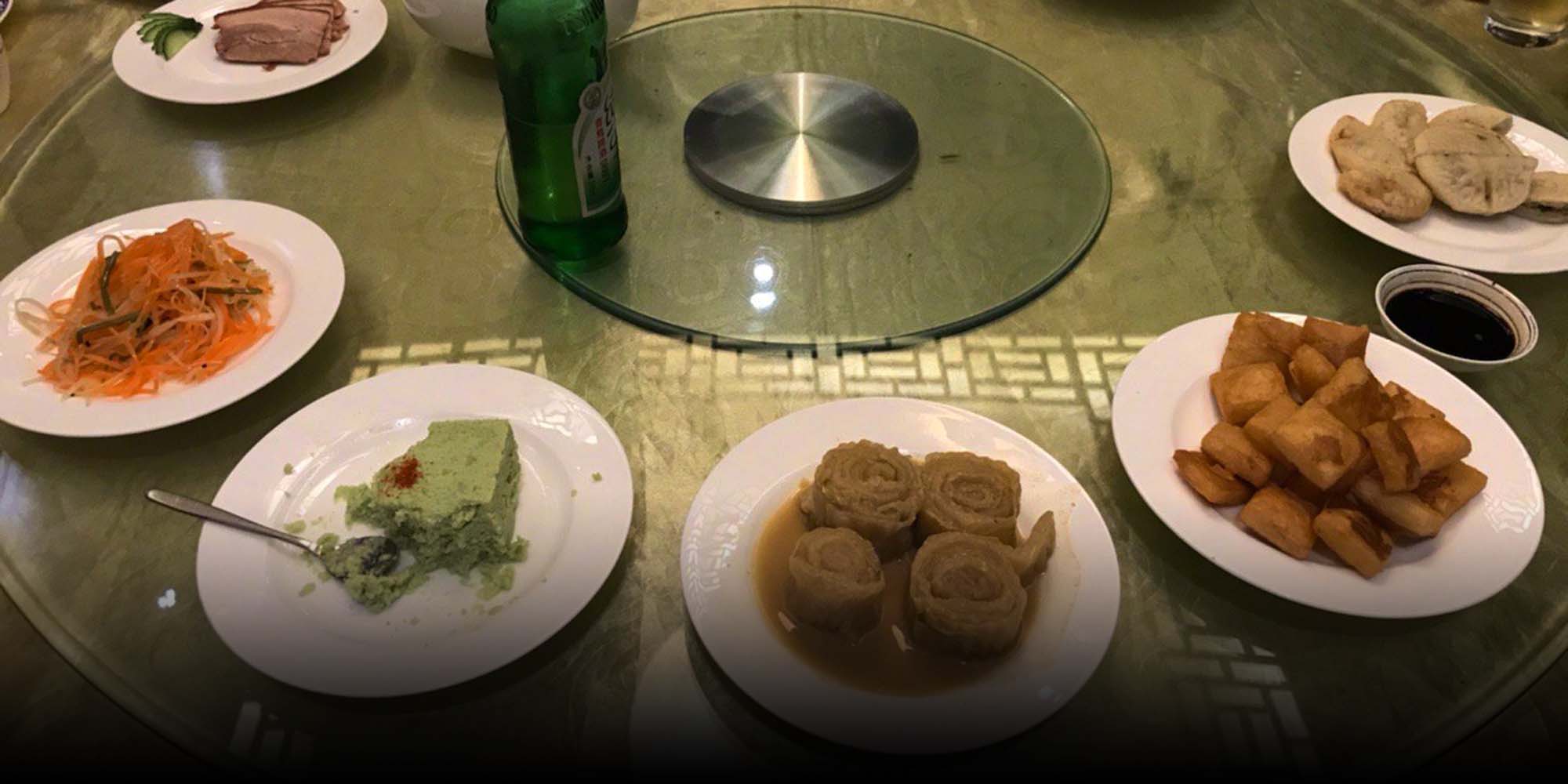 NEWS
Angry Bloggers Dethrone Beijing's 'Royal' Restaurant
Li's Imperial Cuisine is the latest high-profile eatery to be cut down to size by China's food influencers.
A famous Michelin-starred restaurant in Beijing claims its dishes were once enjoyed by Qing dynasty emperors, and has played host to the likes of Bill Clinton, Muhammed Ali, and Jackie Chan since opening in 1984.
But over the past few days, Li's Imperial Cuisine has become just the latest Chinese laozihao, or "time-honored brand," to gain viral attention for all the wrong reasons.
On Sept. 24, a group of online influencers — each with over 1 million followers on social media — dined at the well-known eatery, and all of them subsequently posted negative reviews.
"If this is rated one star, then school canteens should be at least two stars," one wrote on microblogging platform Weibo, attaching photos of several unsavory-looking dishes. "This was an extremely awful experience, from the general environment to the food's taste."
The reviewers also complained about the restaurant's sky-high prices. Rather than ordering individual dishes, diners at Li's Imperial Cuisine can only order set meals, the cheapest of which costs 3,000 yuan ($440), including a 10% service charge.
On China's Yelp-like Dazhong Dianping, the restaurant has also received a string of poor reviews. Its average rating is a mediocre 3.94 out of 5.
"I feel like I paid an I.Q. tax coming here," wrote one disappointed reviewer, using a common Chinese colloquialism.
The hatchet-job reviews caused a stir on Chinese social media, with netizens scoffing at the restaurant's high prices and commenting that the food looked worse than the fare at their cheap local restaurants. Many added that they were tired of hearing companies boasting about their imperial-era roots.
Li's Imperial Cuisine isn't the only venerable brand with image problems. Goubuli, a 100-year-old maker of steamed buns in the northern city of Tianjin, also went viral this month after a blogger described its products as greasy and overpriced.
In a botched response, the bun company called the comments libelous and threatened to contact the police, before ultimately deleting its own social media account.
Last year, Quanjude — a Beijing restaurant established in 1964 that's famous for Peking duck — was also criticized for raising its prices beyond what ordinary diners are willing to spend for what they consider average food.
Commentators argue that many time-honored brands are struggling to keep up with China's fast-changing dining scene — failing to innovate their products, adapt to the internet age, and appeal to a younger clientele. While some charge astronomical prices to maintain a sense of prestige, others have damaged their own reputations by over-diversifying with cheap, derivative products.
In the case of Li's Imperial Cuisine, one Beijing-based lifestyle media outlet commented that the restaurant's fame in the '80s was partly due to its prizewinning chef at the time. After the chef departed, the brand suffered, since Chinese recipes tend to rely on "feel" rather than precise measurements.
Following the Goubuli controversy, a popular blogger on Weibo said time-honored brands will need to live up to their names to win over customers in the future.
"If a time-honored brand's taste is average, its service is bad, and it can't see the problems pointed out by others, isn't it just digging its own grave?" the blogger wrote. "Time-honored brands naturally have an advantage when it comes to sentiment, but in reality, feelings can't be eaten."
Editor: Dominic Morgan.
(Header image: A photo from one of the online influencers shows some of the dishes featured at Li's Imperial Cuisine in Beijing. From @闲人王昱珩 on Weibo)