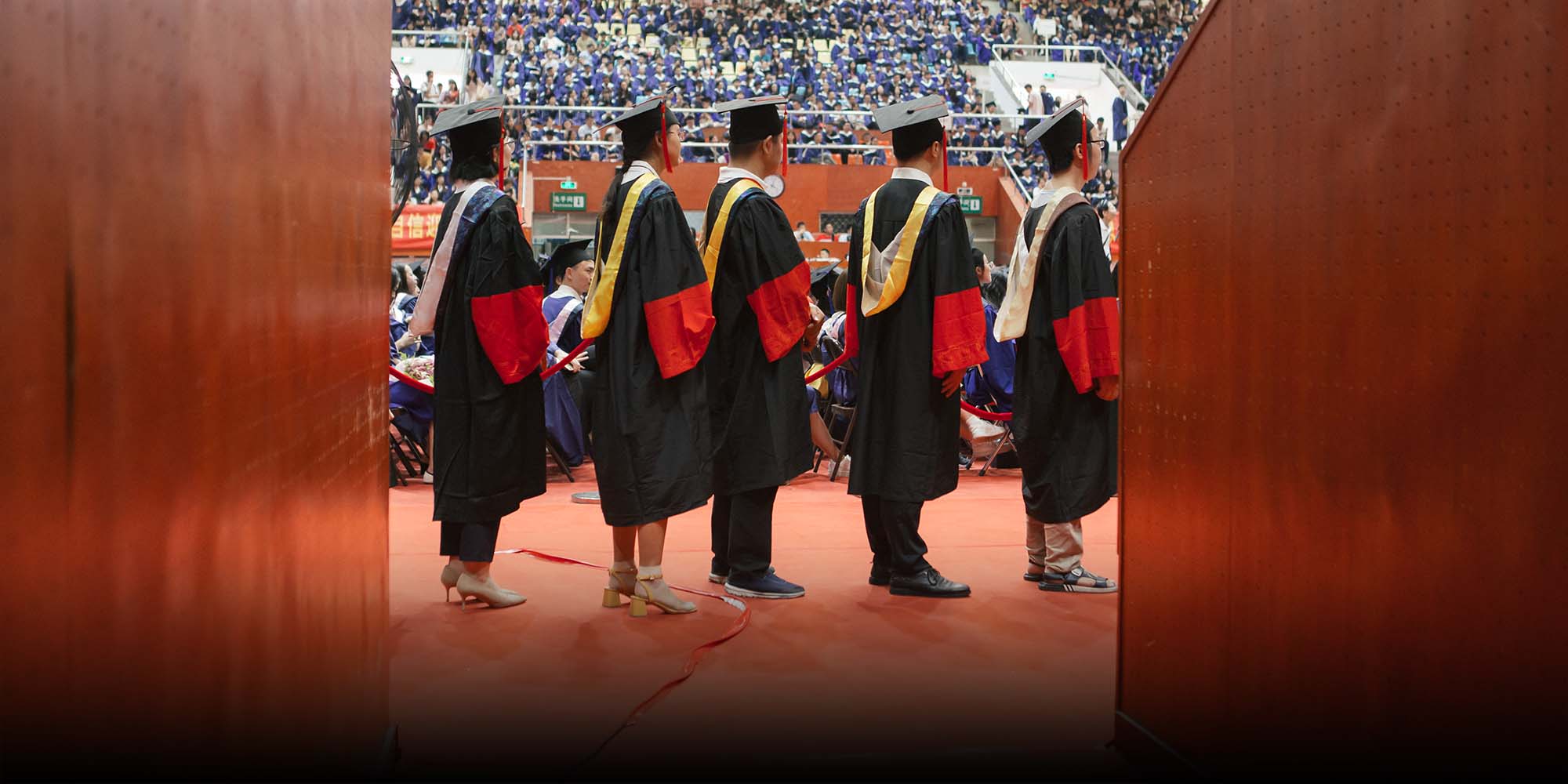 NEWS
China Improves Supervisor Reassignment for Doctoral Candidates
Universities have been empowered to assign new supervisors to Ph.D. candidates in cases of disputes or inappropriate relations between the two sides.
China's top education authority has made it easier for doctoral students in conflict with their assigned academic supervisors to seek replacements, state broadcaster China Central Television reported Monday.
According to a new guideline from the Ministry of Education, universities should mediate disputes between supervisors and students, as well as protect the rights and interests of both parties, in a bid to "improve the mentor system." If necessary, academic institutions can also reassign Ph.D. students to alternative supervisors.
Previously, students and supervisors who were dissatisfied with each other could appeal to the university, which would then attempt to resolve the matter through a special committee. However, this mechanism was often inconsistently implemented, and as such many students found it difficult to change their supervisors.
The guideline also said doctoral supervisor positions should be established for the explicit purpose of training doctoral students, and not as honorary titles.
While those assigned to supervise doctoral students are usually full professors, universities have also started involving associate professors and lecturers who may be less experienced as faculty mentors. As of 2019, there were 115,000 educators supervising doctoral candidates in China, with 46.7% of them under the age of 50. 
Because of the power dynamic that exists between students and their supervisors, who play an integral role in awarding degrees, several high-profile abuses of authority have made headlines in recent years. Supervisors have been accused of burdening students with nonacademic tasks and other forms of exploitation.
In December 2017, a second-year Ph.D. candidate at Xi'an Jiaotong University in the northwestern Shaanxi province died by suicide. His family blamed his dissertation supervisor, who the deceased's girlfriend accused of failing to guide him, and instead assigning him chores and administrative tasks. 
Last year, another incident involving a supervisor at Shanghai Jiao Tong University caused an uproar that ended in her being removed from her teaching position. The supervisor had demanded that students not take any leave, and had called them "garbage, idiots, and illiterate" in a chat group on messaging app WeChat.
On Monday, the Ministry of Education also issued a separate directive stipulating that supervisors should not compel graduate students to participate in affairs unrelated to their studies.
Editor: Bibek Bhandari.
(Header image: Doctoral students receive their diplomas during a graduation ceremony at Jinan University in Guangzhou, Guangdong province, June 26, 2019. People Visual)