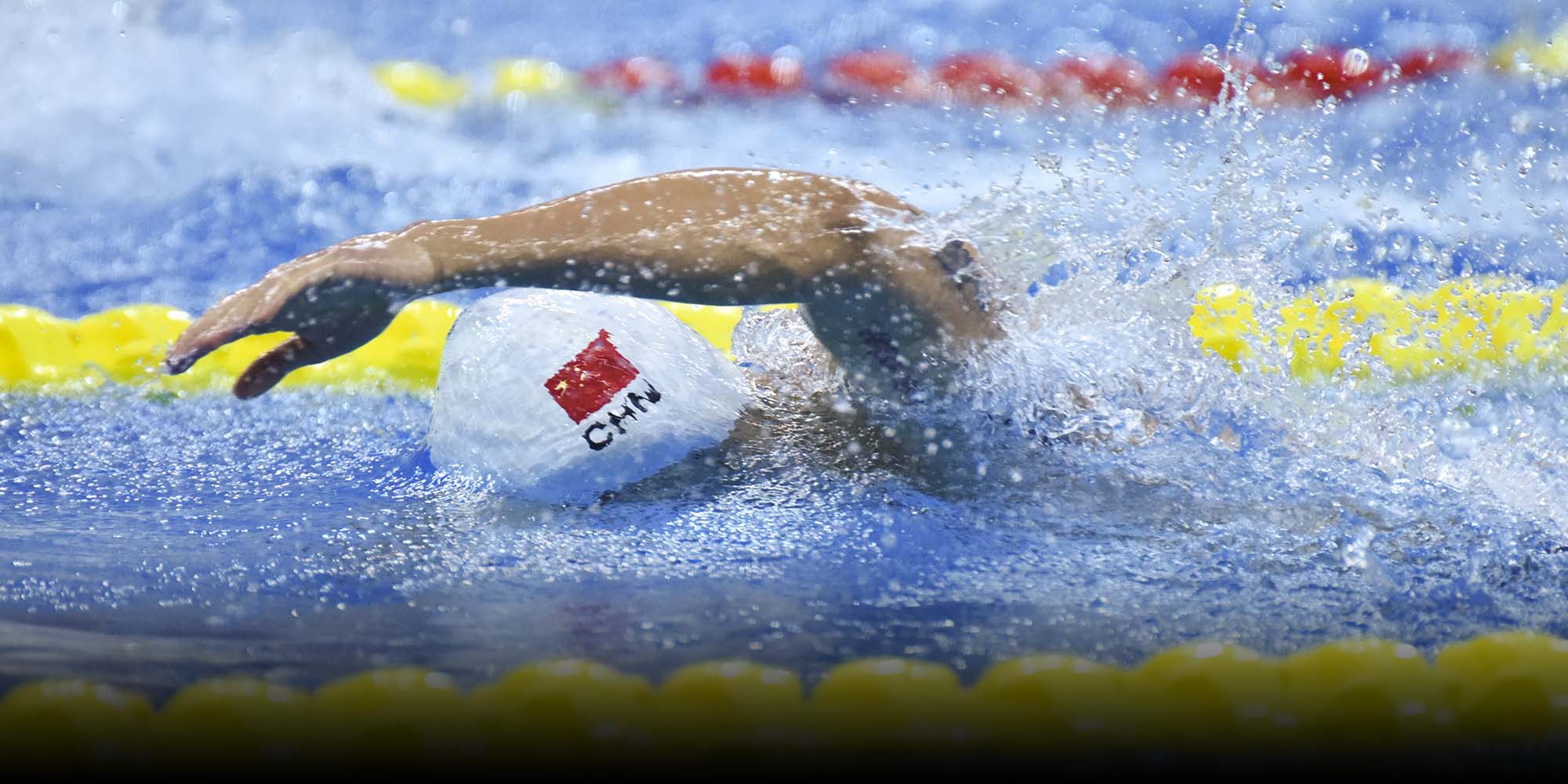 NEWS
China's Swimming Champs Knocked Out by Unrelated Physical Tests
Elite swimmers are being made to do sprints, pull-ups, bench press, and other exercises outside their physical comfort zones in order to advance at this year's National Championships.
Update: In an Oct. 10 interview with state-run newspaper People's Daily, a top official with the General Administration of Sport said the physical tests at the National Championships would not factor into athletes' Olympic eligibility, and admitted they need to be improved.
No longer can Chinese swimmers simply swim their way to success — even if they've already broken records and racked up medals.
To qualify for the 2020 Chinese National Swimming Championships, athletes must now pass 10 physical tests including pull-ups, bench press, squats, 30-meter sprint, and 3,000-meter relay. Out of the top 16 finishers in each event, only the eight who scored highest on their physical tests advance to the next round.
The new requirement, introduced this year, has already sent ripples through the ongoing National Championships, taking place Sept. 26 through Oct. 2 in the coastal city of Qingdao, in Shandong province. Top swimmers who broke national and Asia records during preliminaries did not advance due to their low physical test scores.
On the opening day Saturday, Yu Hexin broke the Chinese record in the men's 50-meter freestyle event but did not advance to the next round because he had only finished ninth in the physical tests. The next day, 18-year-old swimmer Wang Jianjiahe set a new Asia record in the 1,500-meter freestyle event but only ranked 11th in the physical tests, meaning she, too, was knocked out of competition.
"It's not like we're overlooking the importance of physical strength," Wang told domestic media. "I think deciding the top eight based on physical tests is somewhat deficient."
Even Fu Yuanhui, who won a bronze medal at the 2016 Summer Olympics, was left out of the 2020 National Championships because of her physical test performance.
"I was training for the physical tests before the championships — hardcore training," Fu told domestic media. "I've made great progress on that, despite my missing out on the final."
Zhou Jihong, president of the Chinese Swimming Association, said Sunday that domestic athletes lack basic physical training, and the new rule will only make them stronger. She added that this year's reforms will continue to be observed at future competitions.
According to media reports, physical tests are increasingly being used to evaluate athletes across nearly all sports, including swimming, track and field, and even chess.
In February, China's top sports authority, the General Administration of Sport, laid out the rules for the physical tests in a bid to strengthen athletes' physical and mental abilities. The statement said the new metrics would not only help the athletes "fight well" but also encourage them to "never give up."
Many online were angered by the recent disqualifications, with some saying the new rules aren't fair to the athletes. A related hashtag on microblogging platform Weibo has been viewed over 450 million times, and 88% of over 11,000 respondents to one online poll said it was "unreasonable" to subject athletes to physical tests unrelated to their sport.
"Promoting physical tests isn't wrong, but it shouldn't be so arbitrary," wrote one Weibo user. "Chess players just sit to play chess — why do they need to take the physical tests as well?"
Editor: Bibek Bhandari.
(Header image: Yu Hexin competes at the 2019 Chinese National Swimming Championships in Qingdao, March 27, 2019. People Visual)