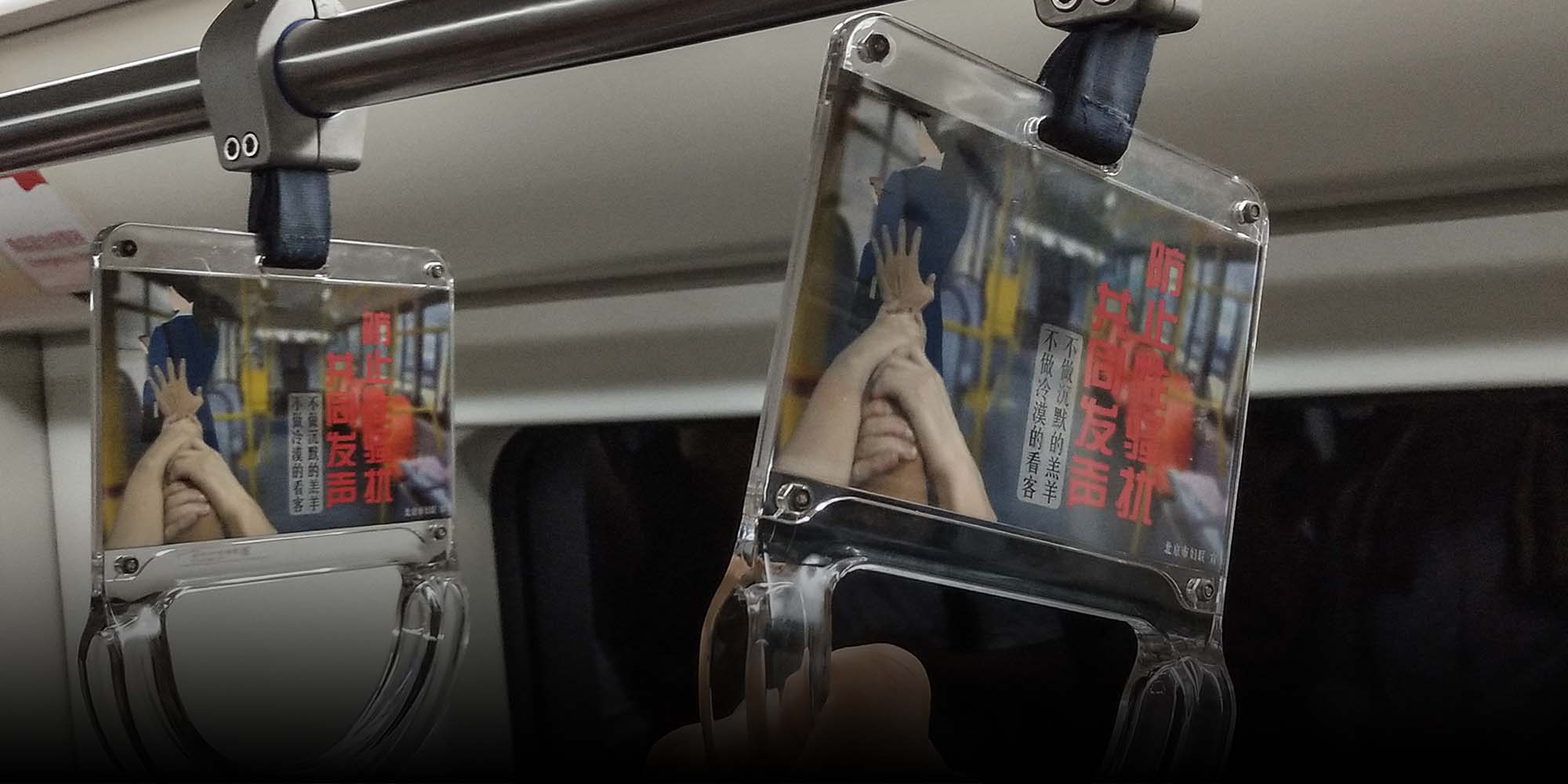 NEWS
Police Catch 285 'Perverts' on Beijing Subway
The city's anti-groping squads made headlines after catching a senior member of China's financial regulatory commission red-handed.
Official "pervert hunter" squads detained 285 subway molesters from January to August this year as part of an ongoing campaign to tackle the long-standing issue of sexual harassment on China's public transport.
The Beijing police explained Thursday on social media that 32 transport police stations in the capital maintain squads of plainclothes officers who rove the city's subway system looking for molesters. The campaign made headlines after media reported last week that a senior figure with the China Banking and Insurance Regulatory Commission had been caught groping a woman.
The squads, nicknamed "pervert hunters," spot and follow suspicious men on subway platforms as they look for female targets, follow them onto trains, and then grope or rub against their victims. After gathering sufficient video evidence, the police take the perpetrator into custody and detain him for up to 10 days — the maximum extrajudicial penalty for sexual harassment prescribed by Chinese law.
A social media news video also released Thursday showed police violently pinning a molester they'd caught in the act to the floor of a subway station, and a man with a conspicuous wedding ring crying after being questioned about his inappropriate behavior.
Since the pervert hunter campaign began in Beijing three years ago, 840 individuals have been detained, according to the video. With over 10 million daily trips, the city's subway network is the busiest in the world.
Sexual harassment on public transport is a pervasive issue in China. Over half of male and female respondents to a 2015 survey by the newspaper China Youth Daily reported having been victims of sexual harassment on buses or subways.
Social taboos, embarrassment, and fear of reprisals keep victims from confronting aggressors or reporting incidents to the police. In 2017, a woman in Beijing had her throat cut by a young man she slapped for groping her on a public bus.
For many years, the issue was sidelined by the authorities. In 2016, advocacy groups in the southern metropolis of Guangzhou launched an advertising campaign to raise awareness of the problem, but it was ultimately rejected by the local government.
Meanwhile, the government's own attempts to solve the problem have seen mixed results. Guangzhou introduced subway cars that were "female-only" at certain times in 2017, but these were criticized for failing to tackle the root of the problem — such as male attitudes — and were not strictly enforced. The neighboring city of Shenzhen followed with "priority carriages for women" a year later.
Responding to the Beijing police's recent announcement, users of microblogging platform Weibo said they support the campaign but the 10-day punishments are too lenient. Many also shared their personal experiences of sexual harassment on public transport.
"I once moved closer to my company just so I could ride a scooter to work. I'd feel deeply unnerved whenever the subway got packed during peak times," wrote a columnist under the Weibo video about the police operation. "I strongly support this."
Editor: Kevin Schoenmakers.
(Header image: A public service ad warning against groping strangers is displayed in a subway car in Beijing, Aug. 20, 2018. People Visual)