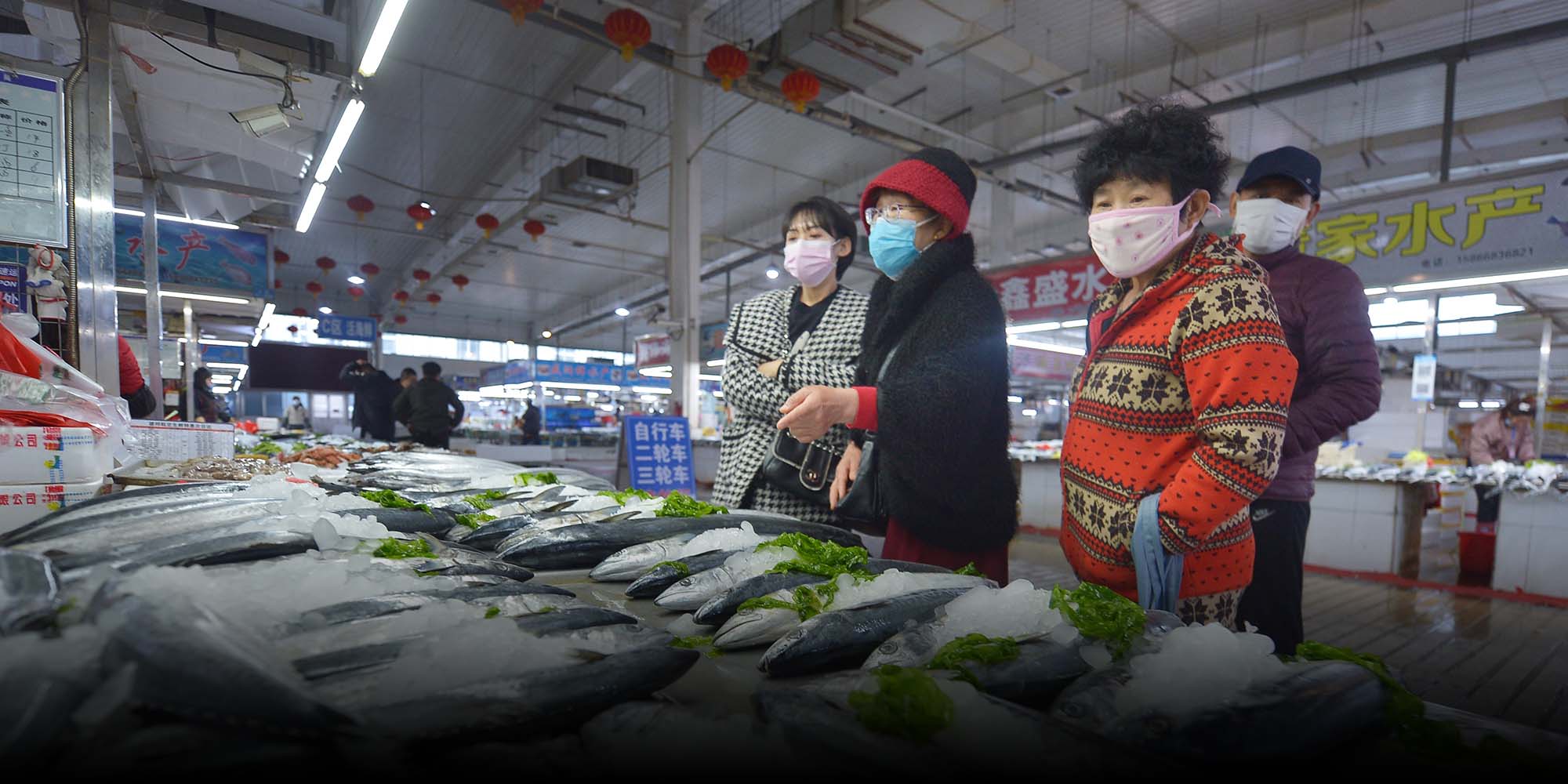 NEWS
Qingdao Reports Asymptomatic COVID-19 Cases in Port Workers
The infected patients were involved in handling frozen products from a seafood importer.
Two newly discovered asymptomatic COVID-19 cases in a Chinese port city are once again pointing to frozen seafood packaging as a potential source of infection.
The two individuals, surnamed Dong and Chen, worked at a local port management company in Qingdao, Shandong province, and were involved in offloading frozen seafood before they tested positive for COVID-19 during a routine screening, the Qingdao Municipal Health Commission said in a statement Thursday. By the same day, health officials had traced and quarantined 132 close contacts of the patients: Of the 129 who were tested, none came back positive.
In a separate statement Friday, the health commission said 51 out of 1,440 samples from the frozen seafood importer's products had traces of coronavirus. None of the products from the contaminated batch have entered the market.
The infections in Qingdao are the latest cases of contaminated frozen food resulting in coronavirus clusters.
In July, Dalian in the northeastern Liaoning province reported 85 local infections related to a frozen seafood processing plant. A month earlier, authorities in Beijing also reported 335 cases linked to imported food — the virus was detected on a chopping board used for salmon — at the city's Xinfadi farmers market. All of those infected had recovered by August.
So far, there's no evidence that a person can contract the coronavirus from food or food packaging. However, China's central authorities in July ordered mandatory testing for workers at food markets nationwide in a bid to ward off potential sources of infection.
Editor: Bibek Bhandari.
(Header image: Customers buy fish at a seafood market in Qingdao, Shandong province, April 9, 2020. People Visual)