Chinese TV series typically follow a set formula: low production values, copious cliff-hangers, and endless episodes. But streaming site iQiyi's latest hit is proving that shorter, higher-quality shows can become audience favorites, too.
Since the first of its dozen episodes went online Sept. 16, crime drama "The Long Night" has earned high praise, scoring 9.2 out of 10 on Chinese review site Douban. Adapted from a suspense novel by author Chen Xu, who writes under the pen name Zijin Chen, the show tells the story of a young prosecutor who spends seven years trying to right a miscarriage of justice.
It is iQiyi's fifth show to air in its premier "Mist Theater" section. An earlier installment, "The Bad Kids," received similarly stellar reviews, with actress Zhang Ziyi praising it as comparable to offerings from the U.S. and U.K. — a bar few Chinese productions have approached
"The Long Night" — its Chinese name, "Chenmo de Zhenxiang," translates as "The Silent Truth" — is part of a trend of productions with far fewer episodes than what is common in China's TV industry. For example, period drama "Story of Yanxi Palace," a hit in 2018, went on for 70 episodes. Such lengthy shows are often criticized for containing a lot of filler and little plot — in other words, for being "injected with water," to use a phrase referring to an underhanded practice to make meat seem heavier.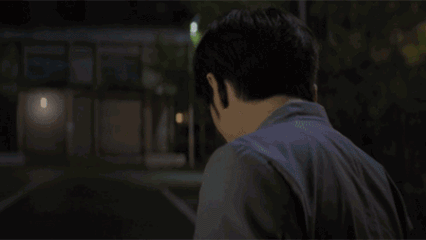 A GIF shows scenes from iQiyi's drama series "The Long Night." From Weibo
The Chinese government, which maintains strict oversight over media sectors, has been pushing TV producers to move away from "water-injected" shows toward shorter, higher-quality content. Ma Shicong, a new media analyst at market research firm Analysys, also points to some domestic production companies pivoting from film to short TV shows more suitable for online viewing amid the COVID-19 pandemic, when Chinese cinemas were closed for months.
Their welcome reception, which Ma attributes to better scripts and production values than other shows, will incentivize producers to create more such content. Bringing out more, shorter shows at a higher frequency will also motivate customers to keep paying for subscriptions, she said.
Dai Ying, a vice president at iQiyi who heads up the company's original drama division, told Sixth Tone that the show's good reviews were expected. "Shorter dramas are well-received by the market, but their influence doesn't last that long," she said, comparing shows like "The Long Night" with China's longer, traditional dramas that, while of lower production value, can reliably reel in viewers who are hooked on tortuous storylines and familiar characters. But if platforms like iQiyi continue pumping out high-quality short dramas, she said, then their influence can rival that of their longer predecessors.
Online, many have praised "The Long Night" for its plot and pacing, as well as the multi-character narrative structure comprising three timelines. Chen, the author of the original novel, also praised the adaptation as "far beyond my expectations."
Chen Jingming, a 20-year-old student in the eastern city of Hangzhou who is not related to Chen Xu, likes the actors' performances and the drama's narrative structure. "I'm usually interested in crime stories," she told Sixth Tone. "I've read the original book and quite like the author, so I was looking forward to the TV adaptation."
Nevertheless, "The Long Night" has also received some criticism, such as for frequent product placement.
Zeng Yuli, a commentator for Sixth Tone's sister publication The Paper, wasn't entirely convinced by the series' storytelling technique of using three parallel timelines, calling it "purely for show" at times.
Commenting on the adaptation, Zeng also noted that the antagonist featured in the show had been changed to someone in a less influential government post. "The original contrast presenting 'an ant trying to shake a big tree' became smaller, so the strength of the story has been weakened," he said.
Additional reporting: Chen Qi'an; editor: Kevin Schoenmakers.
(Header image: A promotional graphic for "The Long Night." From @网剧沉默的真相 on Weibo)