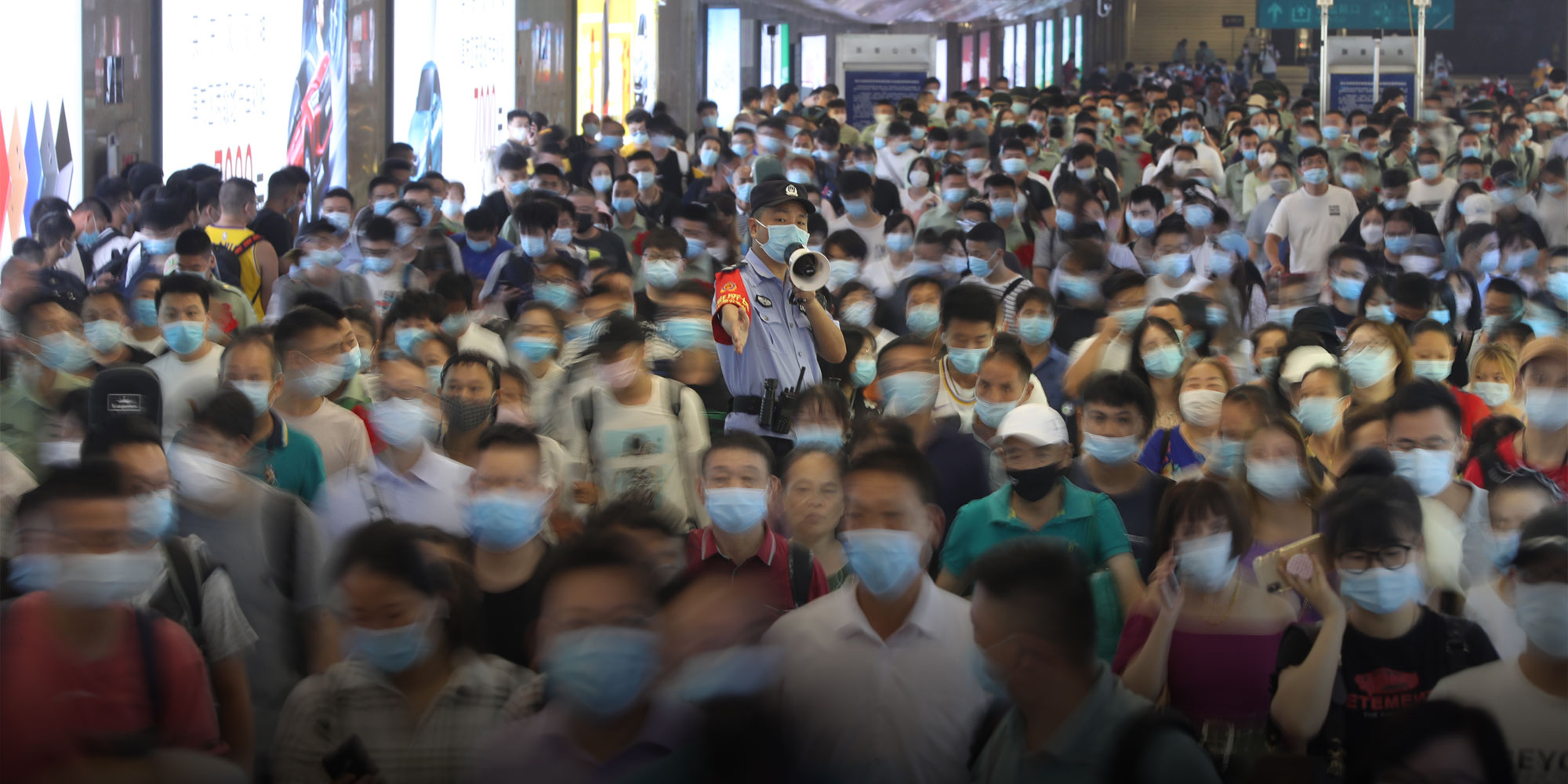 NEWS
China Mobilizing Millions to Conduct 2020 Census
The country's seventh census will provide key demographic information to aid policymakers, authorities say.
China will deploy millions of census takers in the coming months to count the country's more than 1 billion people.
From Nov. 1, an estimated 7 million officials will visit households nationwide to collect citizens' data — including name, ID number, age, gender, and ethnicity, among other details — for the population count conducted every 10 years, the National Bureau of Statistics announced Sunday. This will be China's seventh census since 1953.
"The census is very important to every citizen," Ning Jizhe, the bureau's director, said during an official event Sunday. "The detailed and accurate data and information obtained by the census will provide an important reference for improving infrastructure and public services, as well as the social security system."
For the first time, citizens will be allowed to submit their information via a mini app on social platform WeChat, the announcement said.
China's Cabinet, the State Council, had announced plans to conduct the population census last November. This year's count will continue until Dec. 10.
Li Xiaochao, deputy director of the National Bureau of Statistics, told the state-run People's Daily in August that each census taker will be responsible for collecting data from around 250 people. He added that 10% of the country's total households will be "randomly selected" to fill in longer forms requesting "more detailed demographic information," without elaborating.
According to the 2010 census, there were 1.34 billion people living on the Chinese mainland a decade ago, with those aged 60 or older accounting for 13.3% of the total population, a 2.9% rise from the previous decade, underscoring the country's growing aging population problem. Meanwhile, the population of people aged 14 or younger saw a 6.3% decline compared with the 2000 census.
Editor: Bibek Bhandari.
(Header image: People exiting a railway station in Wuhan, Hubei province, Sept. 1, 2020. Hu Jinli/People Visual)