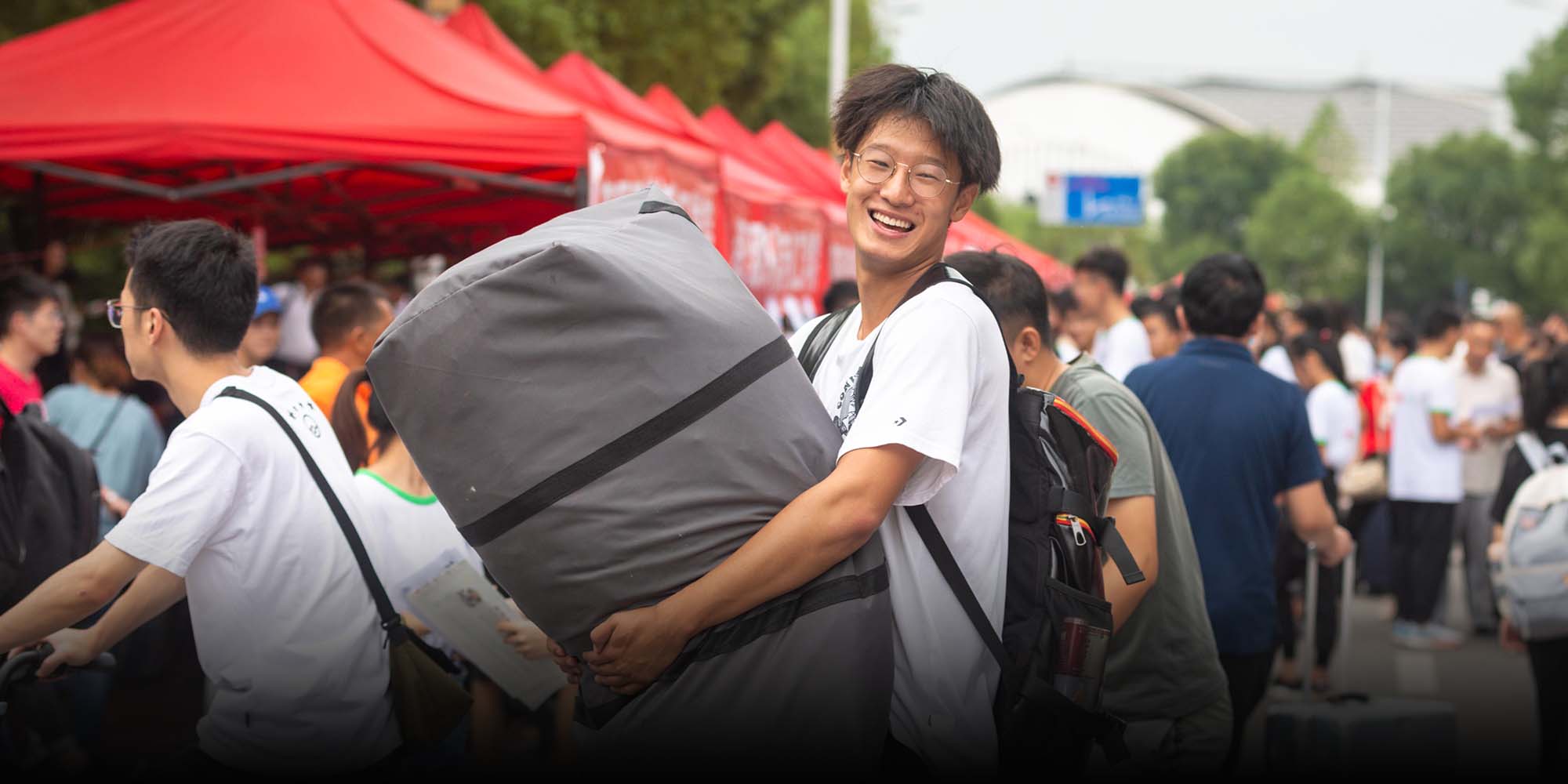 NEWS
Jiangxi Tells Schools Not to Restrict Students' Movements
Students nationwide have been complaining of not being allowed to leave their campuses after schools and universities introduced new rules for preventing coronavirus infections.
Education authorities in eastern China's Jiangxi province have asked schools to let students move about freely after some complained about being confined to campus because of strict outbreak control measures, Sixth Tone's sister publication The Paper reported Thursday.
"To prevent the spread of the virus, schools should come up with guidelines specific to their situations," The Paper reported, citing an announcement from the provincial education bureau. "Students with safety codes and temperature checks should be able to enter or leave schools as usual."
Several schools in Jiangxi have since complied with the education bureau's decree. Jiangxi College of Foreign Studies said Thursday that students can enter or leave campus as long as they have valid student IDs and consent to temperature checks.
The move came weeks after students nationwide complainedthat they were being subjected to "double standards" under their schools' policies: While they were prohibited from leaving campus for non-emergencies, faculty and staff were free to come and go as they pleased. University students in the central city of Wuhan even made headlines earlier this month after they attempted to leave campus by boat.
Universities in China reopened in early September, roughly seven months after classes were moved online due to the coronavirus crisis. Many have since implemented precautionary measures including establishing temporary quarantine rooms, limiting large-scale events, and demanding that students from other cities self-quarantine for two weeks before attending class to reduce the risk of contagion.
Li Yi, deputy secretary of the education bureau in Beijing, said last Friday that movement restrictions, if they're to be observed at all, should apply to both students and faculty.
"Most teachers and staff members live outside the school," Li told The Paper, speaking to why it would be impractical to restrict their movements. "There must be more communication and mutual understanding between the faculty and students."
Online, many students from elsewhere in China have applauded Jiangxi's move and called for other provinces to follow suit.
"It's almost impossible to completely isolate college campuses from the outside world," Geng Xiangshuang, a nonprofit worker and commentator on social issues, wrote on microblogging platform Weibo. "If you only apply the policy to students but don't control the mobility of other people, it defeats the purpose of restricting the students."
Contributions: Du Xinyu; editor: Bibek Bhandari.
(Header image: An incoming freshman registers at a university in Jiangxi province, Sept. 11, 2020. People Visual)