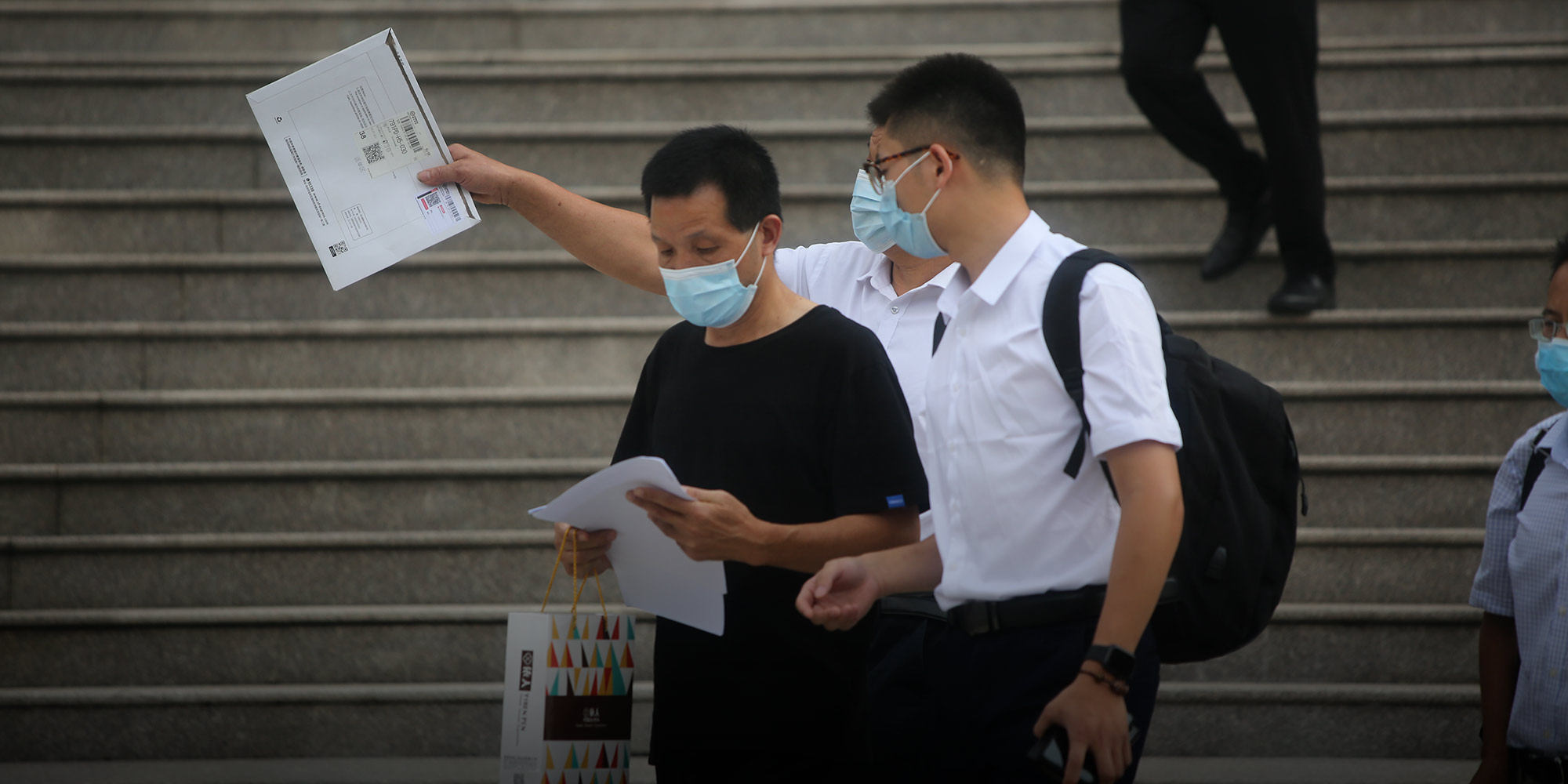 NEWS
An Innocent Man Served 27 Years in Prison. Now He's Seeking Justice.
Zhang Yuhuan has formally accused 18 people involved in his case of coercion, torture, and gross negligence.
A man who was wrongfully imprisoned for the longest period in China's history is demanding justice.
A month after his release from 27 years in prison, Zhang Yuhuan has filed an indictment to hold the police officers, prosecutors, and judges who mishandled his case decades ago accountable, according to his lawyer.
Shang Manqing, the prosecutor for the case, told Sixth Tone that Zhang is pressing charges against 18 people including nine judicial officials, eight police officers, and a judge.
Zhang, now 53, was acquitted by a court in the eastern Jiangxi province last month because of "insufficient evidence" that he had murdered two boys in 1993. Two years after the crime, he was sentenced to death with a two-year suspension.
According to the indictment document seen by Sixth Tone, Zhang has accused the police officers of using torture — beatings, electric shocks, and vicious dogs — to get him to confess to crimes he didn't commit. He said the judicial officials were aware of this but convicted him anyway.
"Our biggest challenge is that the level of jurisdiction involved may be the highest in China's history, because it involves a judge who currently works at the Supreme People's Court," Shang told Sixth Tone. "We're also worried about our pursuit of justice potentially making future wrongful convictions more difficult to overturn."
Zhang is demanding 22 million yuan ($3.3 million) in compensation from the state for his wrongful conviction, his lawyer said.
Chinese courts have heard several high-profile cases on potential wrongful convictions in recent years. However, very few have led to overturned guilty verdicts, and even fewer officials have been held accountable for their past misdeeds.
Editor: Bibek Bhandari.
This article has been updated to include a quote from Shang Manqing. 
(Header image: Zhang Yuhuan (in black) outside the Jiangxi High People's Court in Nanchang, Jiangxi province, Sept. 2, 2020. Shi Yukun/People Visual)