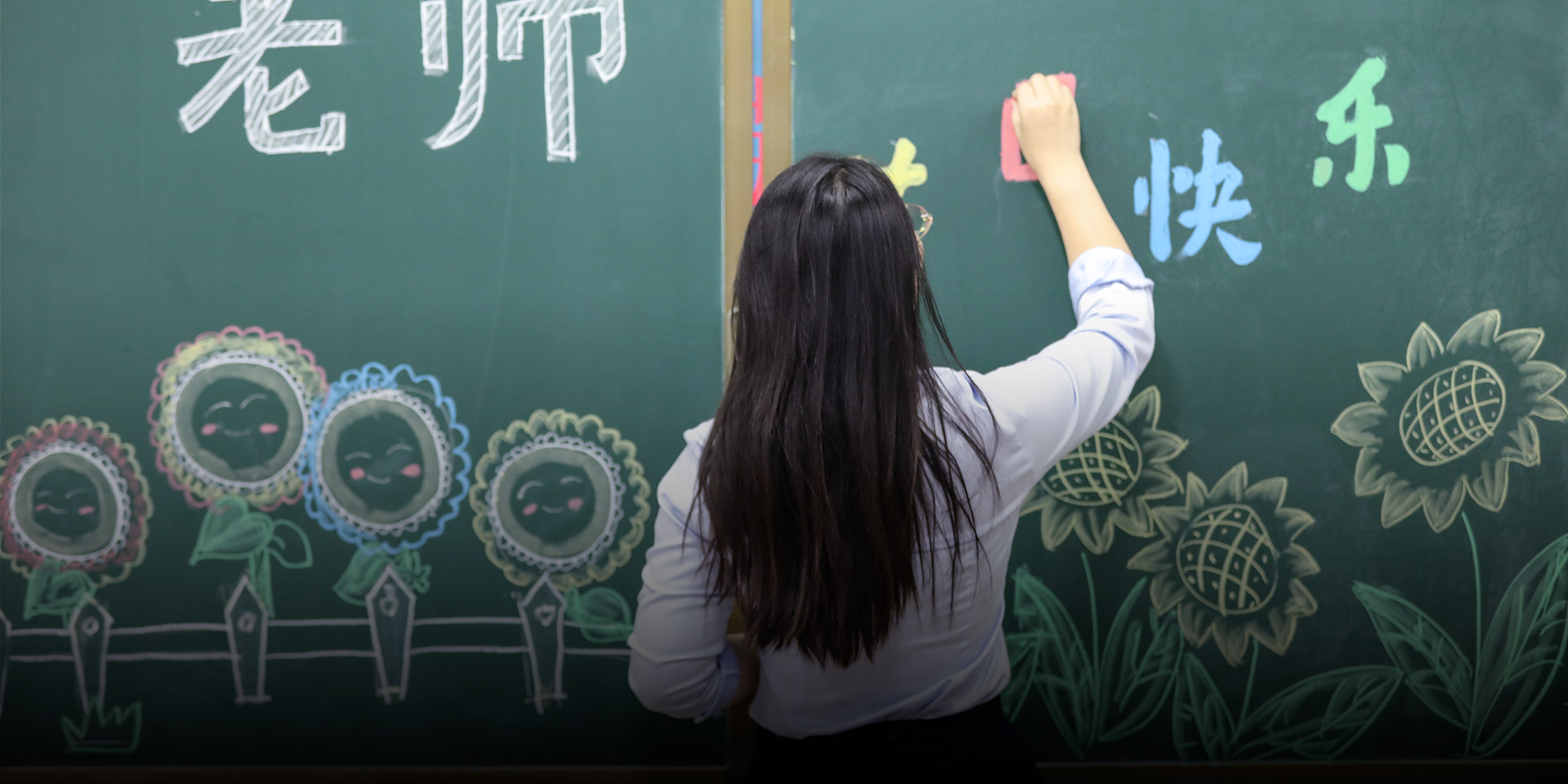 NEWS
Teachers Petition Local Governments to Release Withheld Wages
Many teachers, mostly in remote regions, have lodged complaints on a state media outlet's message board, demanding better working conditions, competitive salaries, and uninterrupted pensions.
Teachers caught up in yearslong battles for unpaid wages are coming forward amid a recent high-profile case revealed that authorities in the southwestern Guizhou province withheld over 470 million yuan ($70 million) in funds from local teachers' salaries and pensions.
Now-retired teachers in Kangping County in the northeastern Liaoning province say they didn't receive part of their salaries for nearly a decade, with some of the more aged among them reportedly dying before ever getting paid in full. In Xiuyan, another county in Liaoning, a citizen claiming to be a teacher complained about not receiving a portion of their salary since last September. And in the central Henan province, retired teachers in the mountainous Lushan County petitioned local officials in August, complaining that they hadn't received their pensions in several months.
The governments of the three counties attributed the wage arrears to financial strain, with Kangping adding that it is working on a three-year plan to repay the debts. Since 2007, an estimated 45.64 million yuan in teacher salaries and subsidies has yet to be disbursed in Kangping County alone, while another 2.5 million yuan owed to local civil servants also hasn't been paid.
The cases in Kangping and Lushan are referenced in several online petitions affected teachers posted to an online message board operated by the online arm of People's Daily. Some of the petitions also raise concerns over the general working conditions of chronically underpaid and overworked teachers, especially those in rural areas.
In China, public teacher salaries consist of basic wages, performance-based bonuses, and government subsidies, which can vary dramatically depending on the region's fiscal health. In 2019, the average income in the education sector rose by 5.7% from the previous year to 8,140 yuan a month, higher than in most other public fields. However, also in 2019, a study led by Northeast Normal University in Changchun, Jilin province found the salary range for rural teachers to be just 3,000 to 4,000 yuan.
While Chinese law mandates that teachers' salaries be no less than those of civil servants within a given jurisdiction, this is rarely the reality.
"Not many places have fulfilled this obligation. The situations in underdeveloped areas are more discouraging still," Xiong Bingqi, deputy director of the 21st Century Education Research Institute, an education think tank, told Sixth Tone. "It depends on the government's attitude toward the (equal payment) issue."
In many cases, the public education funds paying teachers' wages have become an easy target for embezzlement by local governments with busted budgets, according to the Legal Daily newspaper. In 2018, over 40 teachers in Lu'an, a city in the eastern Anhui province, protested in front of city hall, demanding their withheld wages before clashing with police. The same year, Chinese Premier Li Keqiang urged local governments to protect teachers' economic well-being.
Meanwhile, ensuring that teachers receive salaries equal to or higher than those of civil servants has been added to a to-do list for China's Cabinet this year, and the central government has vowed to shame and punish those who fail to follow the letter of the law by the end of this year.
Back in Guizhou, authorities in Dafang County last week released 470 million yuan in delayed payments for teachers after media drew attention to their situation. However, several counties in Liaoning, Anhui, and Henan provinces have yet to do the same.
Editor: Bibek Bhandari.
(Header image: A primary school teacher draws colorful pictures on a classroom's blackboard for Teachers' Day in Rizhao, Shandong province, Sept. 10, 2020. Song Niansheng/People Visual)