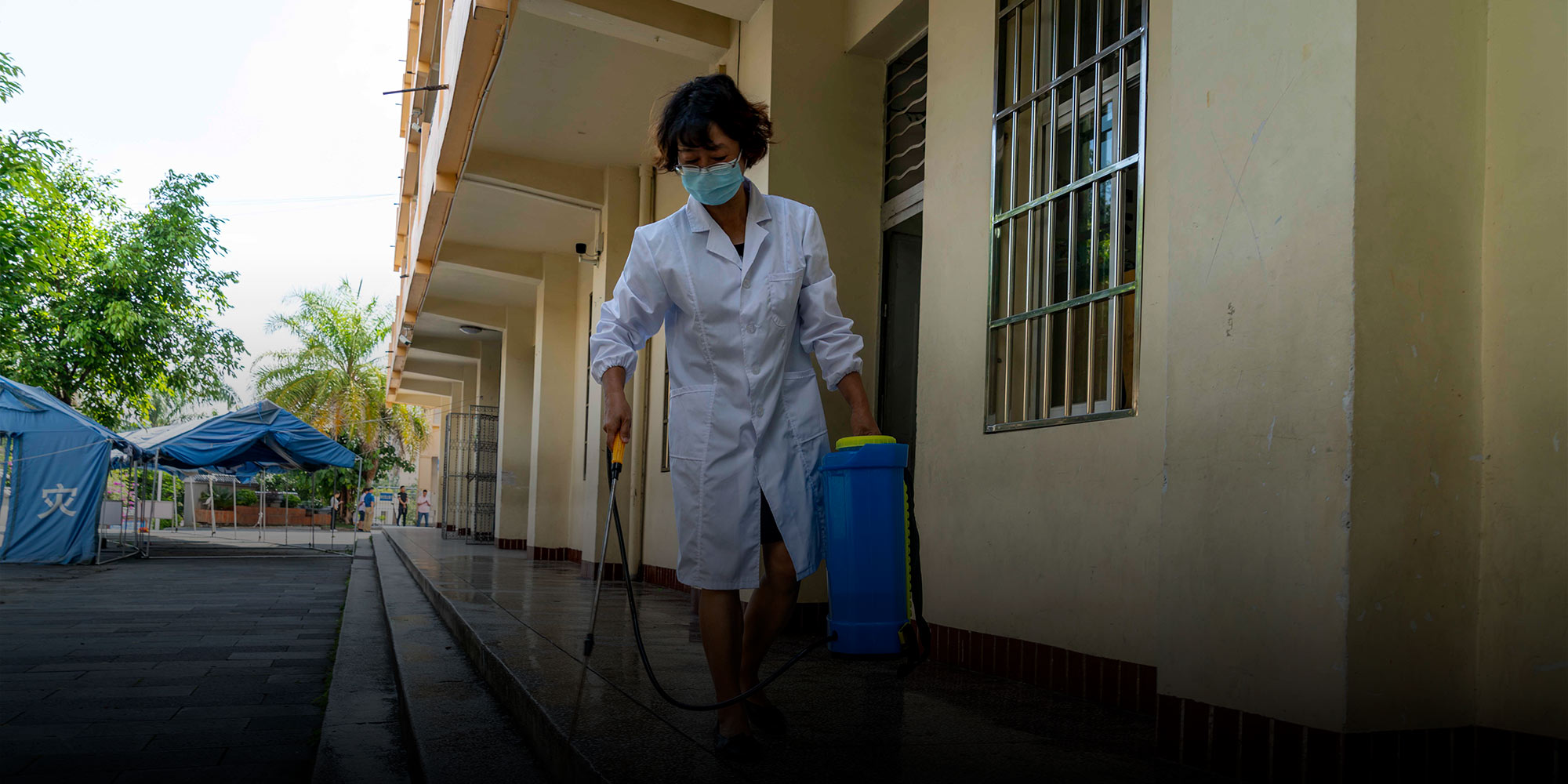 NEWS
Yunnan on Alert Over Imported Coronavirus Cases
The most recent infections were discovered in two individuals who had illegally crossed the province's land border with Myanmar.
A city in the southwestern Yunnan province has gone into "wartime mode" after two travelers from Myanmar tested positive for the coronavirus.
The 32-year-old woman and her 16-year-old maid — both Myanmarese nationals — had illegally crossed the border to the city of Ruili on Sept. 3, the provincial health commission said in a statement Monday. Following the recent infections, authorities imposed strict restrictions on eight cities and 25 counties along the border, while citywide nucleic testing will be carried out in Ruili.
The new infections have sparked concerns over illegal crossings in the province, which shares a 1,941-kilometer border with Myanmar, Laos, and Vietnam. China banned all foreigners from entering the country in March, though it is slowly easing some travel restrictions.
Yang Bianqiang, deputy director of the police department in Dehong Prefecture, where Ruili is located, said the two individuals who illegally entered the country will be prosecuted, as will those who assisted them. Yang also vowed to tighten border controls through increased patrolling and by encouraging local residents to report illegal crossings.
"There is no natural border between Ruili and Myanmar," Yang said during a press conference Monday. "Citizens in Ruili and Myanmar speak the same language and visit each other very often. It is difficult to monitor their travels."
As of Monday, Yunnan had seven confirmed and four asymptomatic coronavirus cases, all of them imported, according to authorities.
Editor: Bibek Bhandari.
(Header image: A woman disinfects a primary school in Ruili, Yunnan province, Aug. 27, 2020. Chen Xinbo via Xinhua)