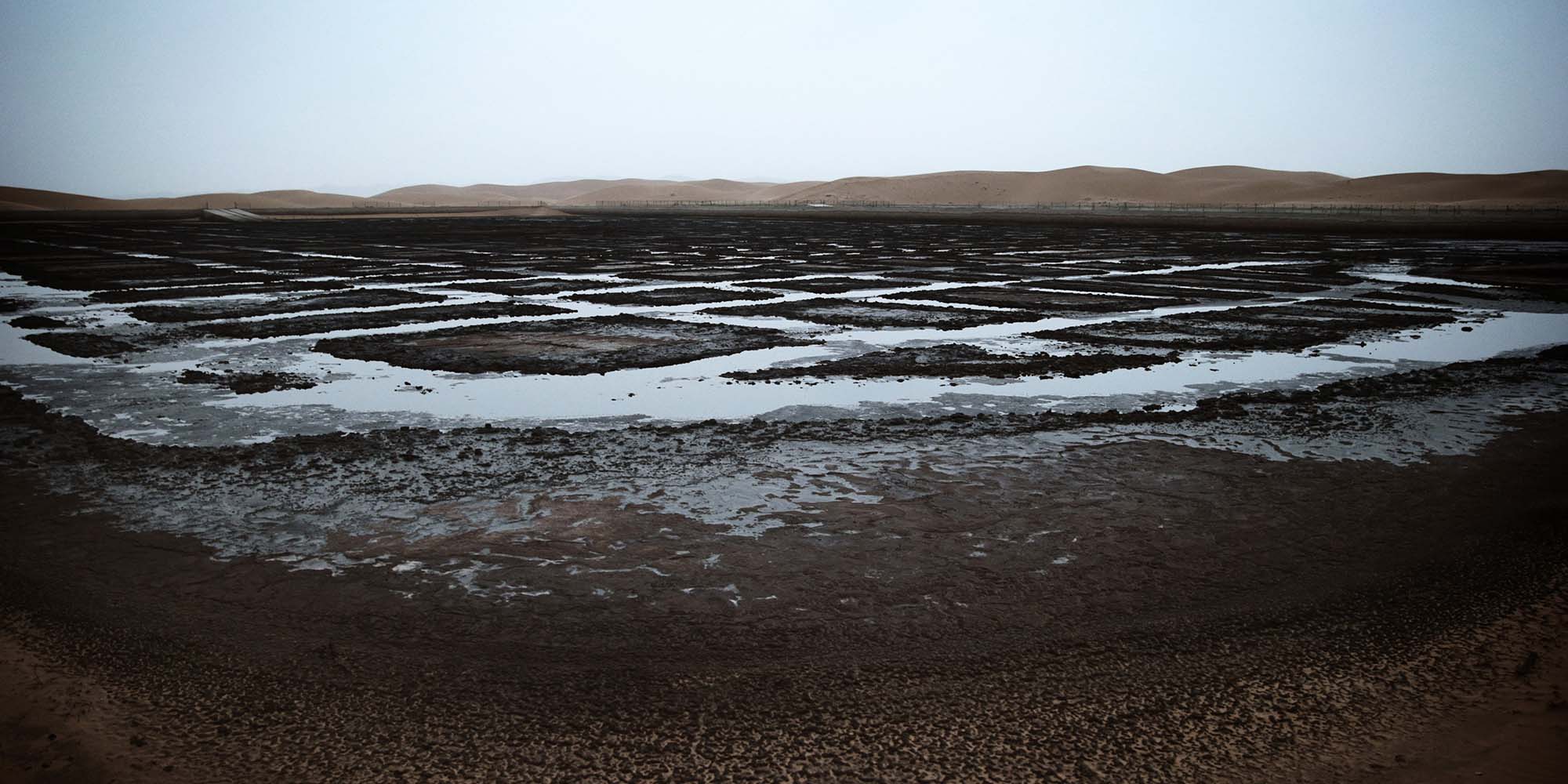 NEWS
Ningxia Conservationists Detained for 'Picking Quarrels'
Police have asked members of the public to come forward with evidence against the three environmental activists, who have also been accused of robbery and extortion.
An environmental whistleblower has been criminally detained by police in Northwest China, Sixth Tone's sister publication The Paper reported Thursday. His alleged crimes include extortion, robbery, and "picking quarrels and provoking trouble" — all of which his wife has denied.
According to a notice published Thursday on the public WeChat account of police in Zhongwei, a city in the Ningxia Hui Autonomous Region, three men — Li Genshan, Zhang Baoqi, and Niu Haibo — were detained after authorities discovered that, in the name of wildlife conservation, they had "used methods including violence, threats, insults, and intimidation to carry out illegal and criminal acts."
The notice — which did not elaborate on the suspects' alleged extortion or robbery — also asked the public to come forward with evidence against the detained men. In a second notice posted at 2:31 a.m. Friday, the police said they had received "lots of clues" about the three suspects' supposed criminal activities, and six more people had been detained in connection with the case.
The detention of one environmentalist in particular, Li, has attracted wide attention, with online commentators noting that it's not uncommon for environmental whistleblowers to face pushback from large companies or local authorities because of their activism, especially in the form of the nebulous charge "picking quarrels and provoking trouble."
In October of last year, Li revealed that a paper manufacturer had discharged tons of waste in the Tengger Desert from 1998 to 2004. His whistleblowing resulted in the Ministry of Ecology and Environment conducting an investigation. Ultimately, over 124,000 tons of solid waste were cleared from over a dozen tracts of land during the clean-up effort, and 11 people including two government officials received demerits as punishment.
A police officer surnamed Wang who was listed as the public contact for reporting evidence against the three whistleblowers denied that Li's detention was related to his activism.
"His illegal behavior has nothing to do with environmental protection," Wang told Sixth Tone over the phone. Wang declined to give further details about the case, saying he wasn't supposed to talk to the media, and referred Sixth Tone to the publicity department of Zhongwei's public security bureau for more information. When contacted Friday, the publicity department reiterated the same statement Wang had given and declined a phone interview.
A member of Li's family told Sixth Tone that Li was taken into police custody late Monday evening, at around midnight. Zhang and Niu, who were also detained, collaborate with Li as part of the Zhongwei Mongolian Gazelle Patrol Team, which aims to safeguard the protected species.
Last year, the influential Southern Weekly magazine reported that several of the team's members were poachers turned conservationists. A few weeks ago, the team accused two companies' under-construction wind farms of disturbing the gazelles' natural habitat and questioned the authenticity of a locally conducted environmental impact assessment.
Li's family member told Sixth Tone that Li applied for a license for his wildlife conservation group last year, but it has not been granted.
Days before Li's detention, individuals had contacted him about sponsoring his organization, according to the source. They gave Li money, but he returned it after fellow environmentalists warned him the unsolicited donation might cause trouble.
"He (Li) told me the cash wasn't clean — it was more like hush money," Li's family member told Sixth Tone. "He returned the money to those people last week, and said that if they were really interested in offering financial assistance, they should donate through official channels."
In September 2018, police in the neighboring Shaanxi province detained engineer Li Sixia for allegedly "picking quarrels and provoking trouble" after she reported two stone-processing factories for environmental violations. Li was sentenced to two and a half years in prison, and served more than 600 days in police detention before a higher court overturned the guilty verdict in July.
Editor: David Paulk.
(Header image: People Visual)