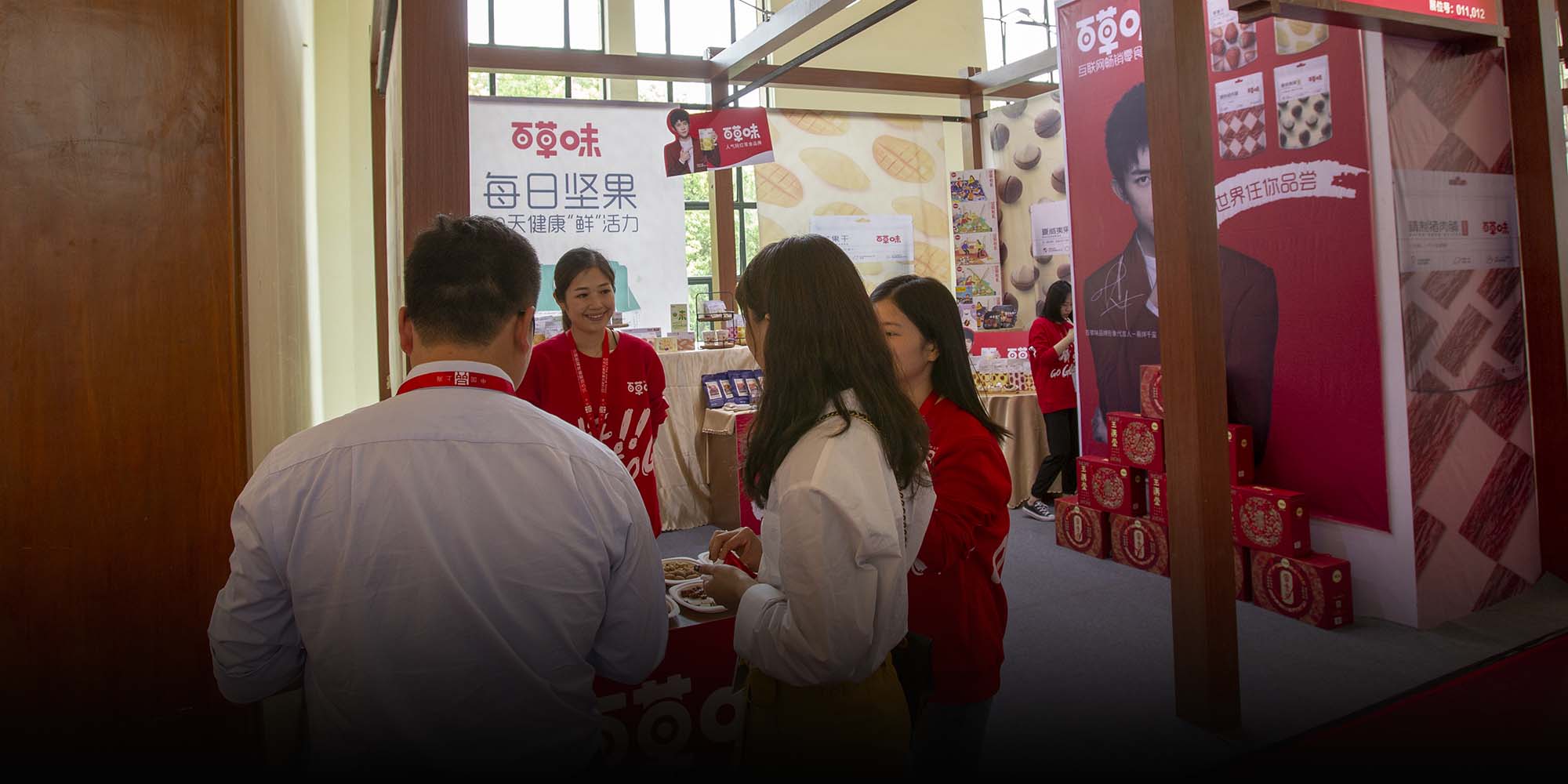 NEWS
'Different Gender, Different Snack' Food Promotion Slammed as Sexist
While snacks meant for girls included mostly fruit and vegetable items, meat products were reserved for boys.
A Chinese food company in the eastern city of Hangzhou has apologized for its gender-specific snacks following an online backlash.
Bai Cao Wei, well-known for its snack products, said Wednesday that the advertised "girl version" and "boy version" may have offended some customers, and the product descriptions will be modified, Sixth Tone's sister publication The Paper reported. The company left its apology in a comment under a related post on microblogging platform Weibo that was later deleted, along with the account that posted it.
On Wednesday, the company sparked a storm on social media with the release of its new snack series and a slogan declaring: "Different gender, different snacks for sure." While the "girl version" included mostly vegetarian items such as cream-flavored macadamia, mango chips, and canned peaches, the "boy version" had mostly meat, including beef and pork jerky, as well as a flavored milk product.
"Both the snack versions are the same price," a Bai Cao Wei customer service representative told Sixth Tone. "Although we promoted the product after research and analysis, we are sorry for our customers' unpleasant experiences."
As of Friday afternoon, the products in question were still available at the company's official store on e-commerce site Taobao.
Online, many were quick to dismiss the apology via Weibo comment, demanding an official statement instead. Others noted the negative impacts of the so-called gendered food on their diet and lifestyle.
"I found out the foods recommended for women to eat in winter are all high in sugar and carbohydrates," said one Weibo user. "Only in the recommendations for pregnant women could I find food I considered nutritious."
"I love my meat diet but am also a fan of sugary desserts," read another comment under a related post on social platform Douban. "Women should ignore such gender-based advice and try to be healthy and eat whatever they like."
Gu Zhongyi, director of the Beijing Dietetic Association, slammed the idea of gendered standards for food consumption.
"There should not be any gender-based food," Gu told Sixth Tone. "We are all human beings. In terms of nutritional needs, differences are based on individuals, not gender."
This isn't the first time Chinese companies have stirred the pot with tone-deaf or sexist advertisements.
Earlier this week, Ding Nuo, a steak company, was slammed for its "dad steak" and "mom steak" products, which suggested that smaller portions of meat are more appropriate for women. And last month, a restaurant in the northern city of Tianjin was trolled online as sexist because it sold a "lunchbox for men" and "lunchbox for women" at the same price, though the women's portion size was smaller.
Editor: Bibek Bhandari.
(Header image: Customers sample Bai Cao Wei snacks in Shanghai, May 10, 2019. People Visual)