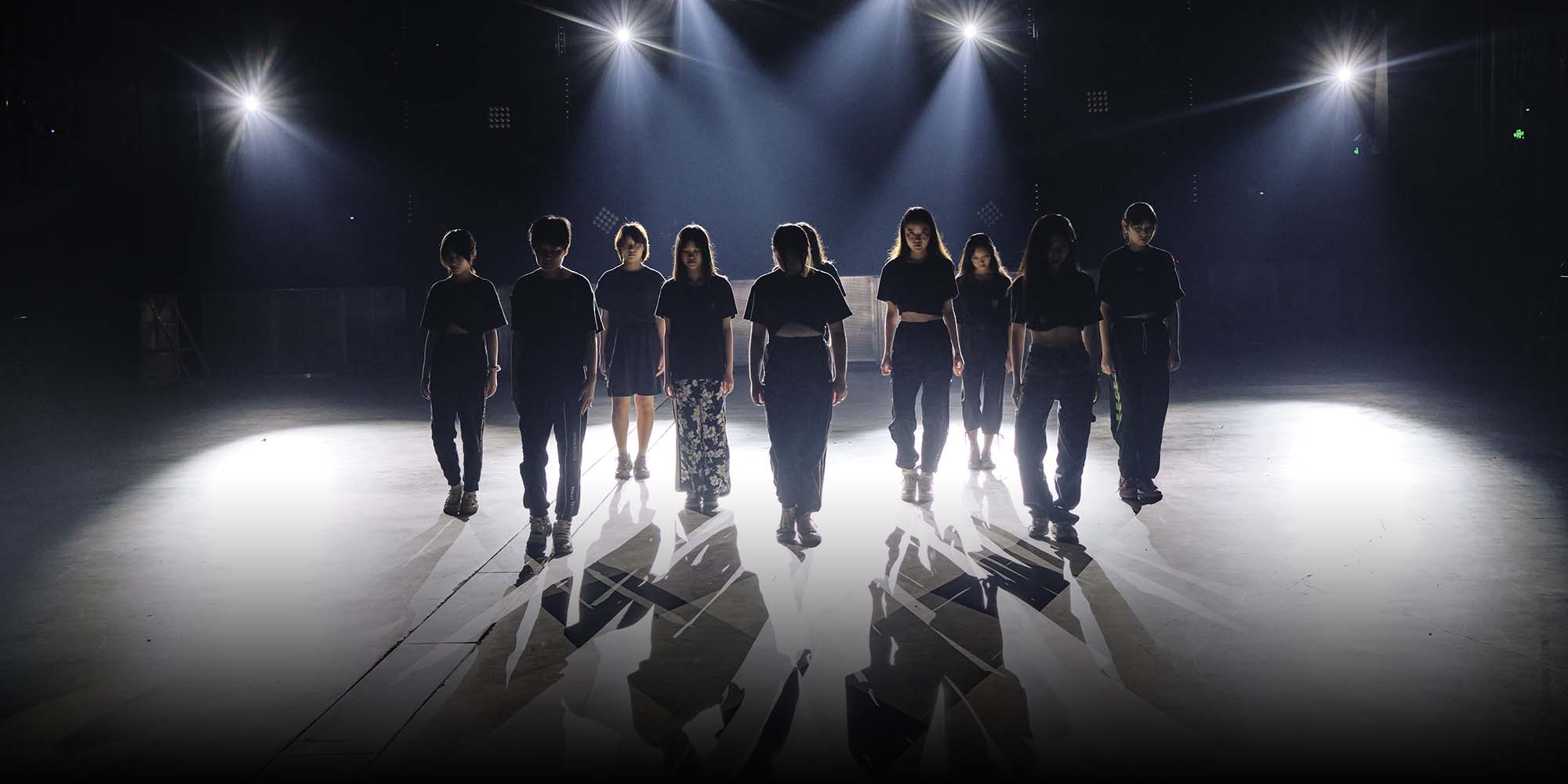 FEATURES
The Broken Dreams of China's Wannabe Pop Idols
Inside China's ultra-competitive fame academies, the chances of making it are brutally slim.
SICHUAN, Southwest China — Jiang Yu thought she was destined for pop stardom.
Aged just 20, she was chosen from a lineup of 100 street dancers by a talent scout in her hometown of Kunming in southwestern China. With her angular features, petite figure, and flawless dance skills, she had all the ingredients to be an elite performer.
Soon after, Jiang signed a contract with Star Master, an agency now with over 3,000 performers in its books, including several Mandopop stars. The young woman became a "trainee idol" — just one step from a place in a major act.
"I felt so excited when I knew the company was planning to produce an idol group that would release albums and shoot music videos," Jiang tells Sixth Tone. "I decided to go for it."
Jiang traveled to Star Master's academy in the southern metropolis of Shenzhen, and then to another of the company's centers in Beijing. There, she lived with dozens of other aspiring trainees in a dormitory while receiving hours of dancing and singing training each day.
As her skills improved, Jiang began attending tryouts for televised talent shows. Girls she trained with started getting noticed, and some even hit the big time and attracted millions of fans.
Yet Jiang's moment in the spotlight never arrived. Four years later, she's still stuck in the wings, still attending endless auditions — and still earning zero income as a trainee. Her pop dreams appear to be dimming by the day.
"For four years, I've been waiting for a chance," says Jiang. "Countless times I've thought maybe I should give up."
The experience has taught the 24-year-old a harsh lesson about the realities of Chinese showbiz. The entertainment industry has become brutally competitive, with thousands of young talents vying for a tiny number of spots in the country's pop firmament. Though most train hard for years, the vast majority will fail.
"I'm not young anymore, and I'm still a trainee — it's so pathetic," says Jiang.
The demands on wannabe stars like Jiang have risen as China's pop industry has embraced an idol culture similar to the ones popular in Japan and South Korea. Under this highly commercialized system, agencies sign up young entertainers and then mold them through intensive training into professional — and marketable — acts for the mass market.
The idol business model has existed in China for years, but the extent of its influence became clear in 2018 — often nicknamed "the first year of the idol era" by Chinese pop culture fans.
That was the year Produce 101 — a Korean TV franchise in which 101 contestants battle for places in a new pop group — became a sensation in China after Tencent produced a local version, inspiring a slew of similar shows.
These contests were the launch pads for many of China's current crop of megastars, including Cai Xukun — the first Chinese celebrity to become a face of the NBA — and the controversial "singing Cinderella" Yang Chaoyue.
And they also spawned a new generation of idol agencies, which provide the bulk of the shows' contestants. This year's season of Youth With You, another popular Chinese talent contest produced by iQiyi, featured trainees from 46 different entertainment companies — one-third of which started business in 2018 or later.
For China's aspiring singers, the route to stardom now largely runs through these idol agencies. That's leading many to flock to the offices of gatekeepers like Bu Erfu, a lead mentor at Star Master, the company where trainee Jiang Yu is signed.
A veteran of China's music industry, Bu has been responsible for recruiting and training the talent at Star Master's new academy in the southwestern city of Chengdu since it opened earlier this year. Based inside a business park in the eastern part of the city, the two-story building looks like a regular office, except for a huge poster draped across the façade emblazoned with the slogan: "The Next Idol Is YOU."
Hundreds of people have come to audition at the Chengdu base over the past few months, Bu says. But not everyone is prepared for how tough the music industry has become.
"They'd ask me directly, 'When can I start attending talent shows?'" snorts Bu. "The shows have misled them. … They barely realize how many years the trainees they watch on TV have spent training, how much sweat they've dripped."
Despite several aspiring stars coming for tryouts each day, the academy has only signed up five new trainees so far. Good looks and talent aren't nearly enough, Bu says.
"Besides basic criteria like singing and dancing, we'll also pay close attention to their potential, including their abilities to entertain, chat, and charm, as well as their psychological endurance," says Bu. 
"In the future, if any of them have a poor performance, they'll be eliminated," he adds. "The system is cruel, but it's normal in this industry."
In July, Star Master hosted a summer training camp for aspiring trainees. After receiving hundreds of inquiries, around 60 people — some as young as 10 years old — flew from cities across China to Chengdu for a month of lessons culminating in a talent show.
Zhang Qingyuan, an 18-year-old from the eastern city of Hefei, decided to spend his summer at the camp, rather than working on his high school assignments. For him, the training is a way to determine his future.
The junior has worked as a part-time model for several years, appearing at runway shows for several clothing brands, but says he wants more. He spent around 10,000 yuan ($1,450) of his own money to come to Star Master — half on the tuition fees, and the rest on rent and other expenses. 
"Being a model means the audience will only notice what you wear, not who you are," Zhang says. "Even if you walk on runways for over a decade, they'll only remember the name of the brands."
After the summer camp, Zhang returned to high school in Hefei. Next year, he hopes to do more training and find an agency, but first he wants to sit China's college-entrance examinations and secure a place at a university, in case things don't pan out. 
"I still believe a college diploma matters," says Zhang. "Even if I fail to become a star in the future, at least I can make a living with my education."
Though still in school, Zhang is far from the youngest attendee at the camp. These days, many agencies prefer to work with trainees from a young age, industry insiders say.
"The age limit for trainees is about 16-24 years old, and it's always better they receive systematic training as early as possible," a former employee of Banana Culture, a prominent entertainment company, tells Sixth Tone, speaking on condition of anonymity due to the sensitivity of the issue.
Peng Jing, principal of the Star Master summer camp, says 15-16 years old is the ideal age to start training.
"They're not childish anymore, and they haven't learned much — so it's easier for us to mold their talents," says Peng.
For young students, however, balancing the intense training with their academic studies can be a challenge. Cai Wenbei, a 15-year-old from Chengdu, says she practiced from 10 a.m. till at least 8 p.m. every day during the Star Master camp. Her homework was relegated to the brief window before bedtime.
"Sometimes I bring my homework here," says Cai. "I'll start 11th grade next semester, so we have more assignments to do this summer vacation."
Peng stresses, however, that Star Master doesn't encourage trainees to give up their studies. It's actually in the agency's interest for its performers to be well-educated, he suggests.
"Idols should be well-rounded, well-behaved, and knowledgeable," says Peng. "They'll be in the public eye one day, and it'd be an absolute disgrace if they couldn't even recite an ancient poem."
On the final day of the camp, many of the attendees are inconsolable after failing to win an agency contract. Despite barely being out of adolescence, many realize they're already getting too old to make it as an idol.
"All of a sudden, I felt at a loss," says Du Muen, a dance student, with a deep sigh. After a long pause, he added: "I'm already 22. Losing this opportunity probably means I won't ever be an idol in my life."
Zhang Jiale, a 20-year-old from the northwestern city of Lanzhou, believes his age will count against him in future auditions.
"If all the boys are 16-18 years old — I'll lose as my age is over 20," says Zhang, who isn't related to Zhang Qingyuan. "A 16-year-old has enough time to practice if he's not good enough at singing or dancing, but for the 20-somethings, it's late."
As the rejected students sob downstairs, Principal Peng leisurely scrolls through the messages on his phone in his second-floor office. When asked whether he would go and comfort the disappointed youngsters, he laughs.
"If these children can't handle such little failures, how could they cope with being idols?" Peng asks.
Jiang Yu, the fourth-year trainee, understands the sting of rejection better than anyone. Though the camp attendees look up to her with awe, she has her own worries and frustrations.
Earlier this year, Jiang's former dormmate and best friend in Beijing, An Qi, was selected to be the leader of The9, the new girl group formed from the latest season of "Youth With You." Though happy for her friend, she can't help obsessing over why she keeps being overlooked.
"Our heights are similar, our personalities are similar, and our dancing styles are similar," says Jiang. "Now, whenever I hear people cheer 'Oh, An Qi!', I feel a little bit lost."
Many in the 24-year-old's position eventually give up on their dreams. Even for agency trainees, the odds of making it are slim.
"Out of 100 trainees, 80 might quit for their own reasons, even though many have the potential to be stars," says Bu, the lead mentor. "Nineteen of them might persist, but don't get that lucky break. Only the final one will be seen by the public."
And despite most of the entertainment companies investing millions of yuan in training facilities and providing their contracted performers with free food and accommodation, the trainees usually receive no salary. They have to rely on their families for support, or work part-time jobs to make ends meet.
After so many disappointments, Jiang sometimes feels like her confidence and pride has gradually drained away. In her worst moments, she even envies former trainees who have already left Star Master.
Jiang, however, isn't going to stop just yet. She's already preparing for next year's round of talent show auditions.
"If there's a chance I can enter a talent show, I'll do it," she says. "I refuse to admit that I'm defeated."
Contributions: Wu Ziyi; editor: Dominic Morgan.
(Header image: Participants rehearse at the Star Master summer camp in Chengdu, Sichuan province, Aug. 19, 2020. Wu Huiyuan/Sixth Tone)