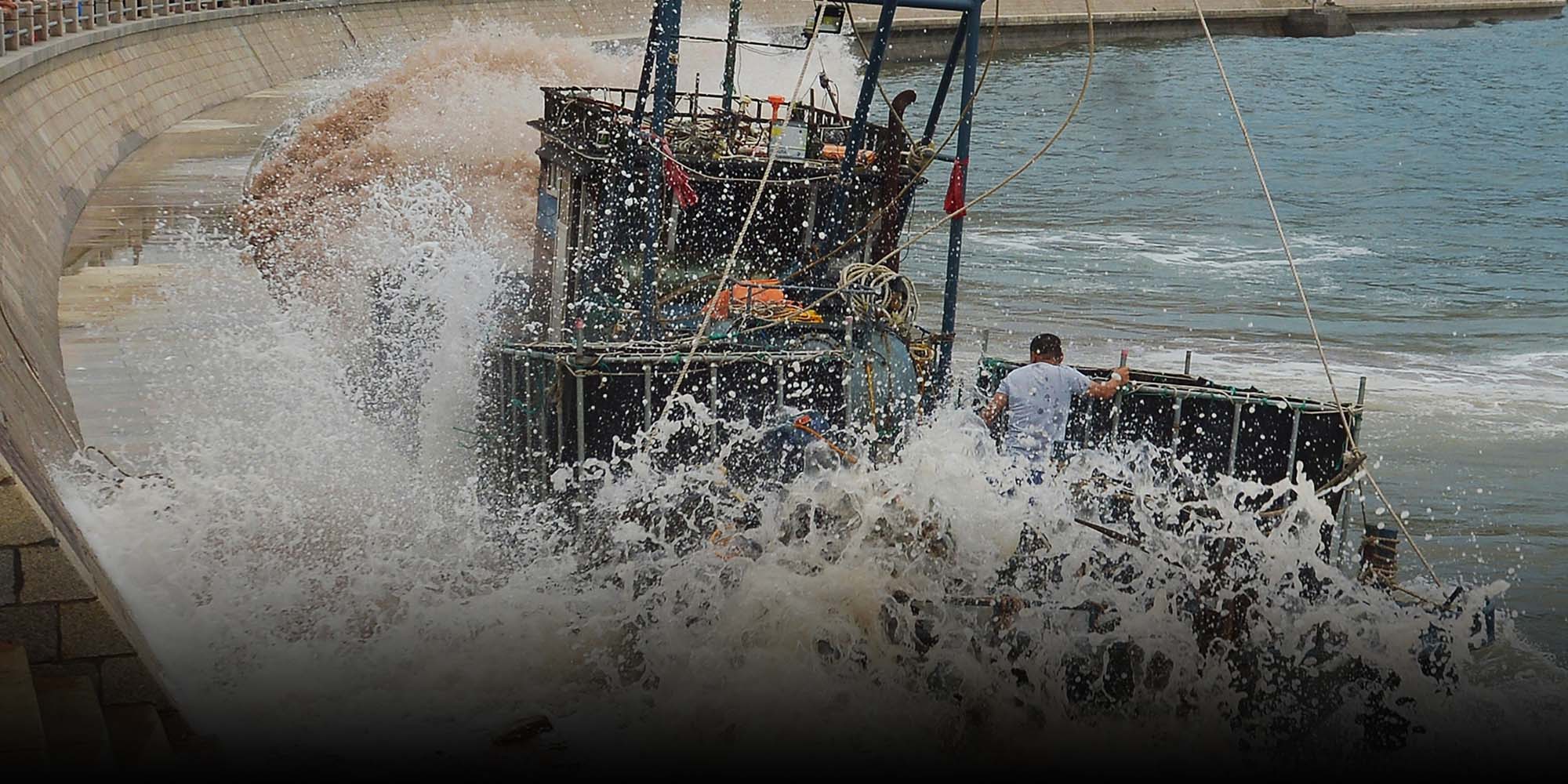 NEWS
Typhoons Ravage China's Bread Basket, Worrying Farmers
Parts of Northeast China have been buffeted by three typhoons in just two weeks.
After rampaging through Japan and South Korea, Typhoon Haishen has unleashed a torrent of heavy rain and high winds on Northeast China since Tuesday, dealing another blow to the country's agricultural heartland that had already endured two other storms in recent weeks.
The inclement weather has further damaged the region where another typhoon, Maysak, flattened corn fields and submerged rice paddies while also raising the flood risk posed by dozens of rivers,accordingto the state-run Xinhua News Agency. Authorities in the affected provinces — Liaoning, Jilin, and Heilongjiang — have been onhigh alert, with the heavy rainfall expected to continue.
The forecast is bad news for the hundred million-plus residents of Northeast China, a region known as China'sbread basket, as locals' livelihoods depend heavily on agriculture. In 2018, the three provincesaccountedfor 20% of the country's total food production.
Li Changmei runs a maize co-operative in Sanli Village, Jilin province, along with four other farmers. She told Sixth Tone that half of their 200mu— over 13 hectares — of land has been ruined by the typhoons, with crops flattened and farms filled ankle-deep with water.
"The corn stalks aren't ripe yet, and it's impossible to harvest them," Li said, adding that continued rain and wind will only add to the destruction. "There's nothing we can do now to offset the losses."
It has been an unusual typhoon season for the region, which hashistorically experienced1.2 extreme storms on average annually. This year, however, Northeast China has seen three typhoons in a span of about two weeks. After Typhoon Bavi rolled into Liaoning province on Aug. 27, Typhoon Maysak struck neighboring Jilin days later, on Sept. 3. A week after that came Typhoon Haishen.
Late August and early September have marked a dramatic change from July, when not a single typhoon was recorded in China for thefirst timein at least 70 years.
While the full extent of the recent storms' impact isn't clear yet, farmers say tall plants such as corn, which are more vulnerable to wind, have been hit especially hard. As China's fall harvest season — during which 70% of the country's annual crop yield is harvested — draws near, locals like Li are worried about the storms' economic effects on their lives.
Ma Shuqing, an agricultural meteorology researcher with Jilin's meteorological service, told Sixth Tone that anywhere from 30% to 70% of all corn in the province may have been flattened by the recent storms. And rice paddies, though less vulnerable to bad weather, are still swamped with excess water, he added.
"The scale of fallen or broken corn stalks is really high, and we have to be cautious about them being soaked in water now," Ma said. "Here, it's very rare to have three typhoons in less than a month. It's an extreme phenomenon related to climate change — it shouldn't be passed off as normal."
Editor: Bibek Bhandari.
(Header image: A man tries to stop a fishing boat from running into a concrete sea barrier in Qingdao, Shandong province, Sept. 2, 2020. Typhoon Maysak buffeted China's coastal provinces with strong winds and rough seas. Wang Haibin/People Visual)