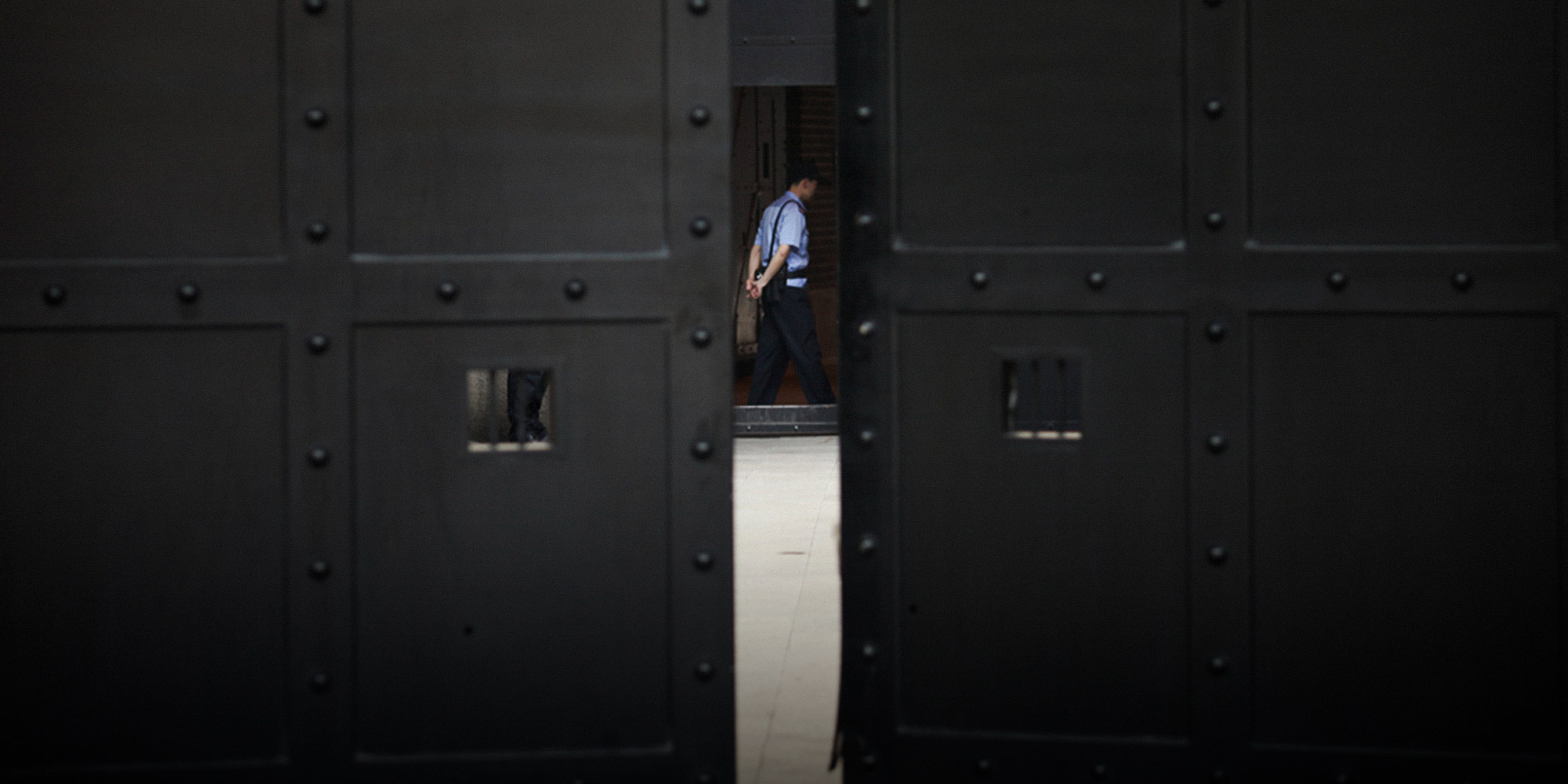 NEWS
Convicted Killer's Release on Medical Parole Sparks Backlash
Authorities in Inner Mongolia are investigating how the son of an official was sentenced to 15 years in prison, only to be released without serving time, supposedly due to medical issues.
Nearly three decades after her youngest son died in northern China's Inner Mongolia Autonomous Region, 74-year-old Han Jie is still trying to find out why the man given 15 years in prison for killing her child never served a day of his sentence.
According to Banyuetan, a publication under the state-run Xinhua News Agency, the offender — whose mother was a local family-planning official — turned himself in after killing Han's son in 1992 and was sentenced to 15 years in prison.
But instead of serving time, he was released from the local detention center on medical parole, supposedly for edema and blood in his urine. He wouldn't return until 2007, when he came to pick up official documentation that he had "completed" his sentence.
Moreover, the convicted killer became a government official himself, serving as a deputy in the local people's congress. Police apprehended him again in 2017 for embezzling government subsidies intended for local herdsmen. According to Banyuetan, the man has been expelled from the Communist Party and is facing 15 years in prison, as well as a fine of 200,000 yuan ($29,000).
The 1992 case, which happened in Old Barag Banner, a locality administered by the city of Hulun Buir, has been described by domestic media as "serving a sentence on paper," and has sparked a public outcry over the convicted prisoner's immediate release.
On Sunday, Inner Mongolia's political and legal affairs commission — a body that oversees the region's police officers, prosecutors, courts, and prisons — announced that a team had been sent to Hulun Buir to investigate the case.
According to Chinese law, a prisoner with serious, chronic, or life-threatening disease may be granted medical parole. However, obtaining a medical release requires strict vetting and tedious formalities involving the prison, court, prosecutor's office, and hospital, which makes such outcomes rare, according to Xu Xin, a law professor at the Beijing Institute of Technology.
"In general, it's quite difficult to be granted medical parole," said Xu. The professor told Sixth Tone that he once had a client who was granted medical parole, but only after his health condition deteriorated to an alarming degree.
Medical parole in China has a history of favoring prisoners who were once officials, or prisoners with close ties to officials. According to a 2015 article by Xinhua, a lack of supervision has left the system prone to corruption. In 2014 alone, the article said, over 800 people who had been on medical parole were reincarcerated after authorities determined they shouldn't have been set free.
According to Xu, the situation began to change under Xi Jinping's anti-corruption campaign, as central, provincial, and local authorities launched anti-graft measures aimed at narrowing the "green channel" exploited by corrupt officials. However, the institution of medical parole still remains vulnerable to abuse due to an enduring lack of transparency in China's prison system.
"There are two scenarios for medical parole (misuse): One is people who should be granted medical parole but can't get it; the other is when those who aren't eligible for it are released through their connections with falsified documents," said Xu.
Since the high-profile case in Hulun Buir attracted national attention, domestic media have called the medical parole system into question. In another recent case in Inner Mongolia, an intermediate court determined that inmates had colluded with prison doctors to secure medical parole, according to Sixth Tone's sister publication The Paper.
Editor: David Paulk.
(Header image: Zhou Pinglang for Sixth Tone)