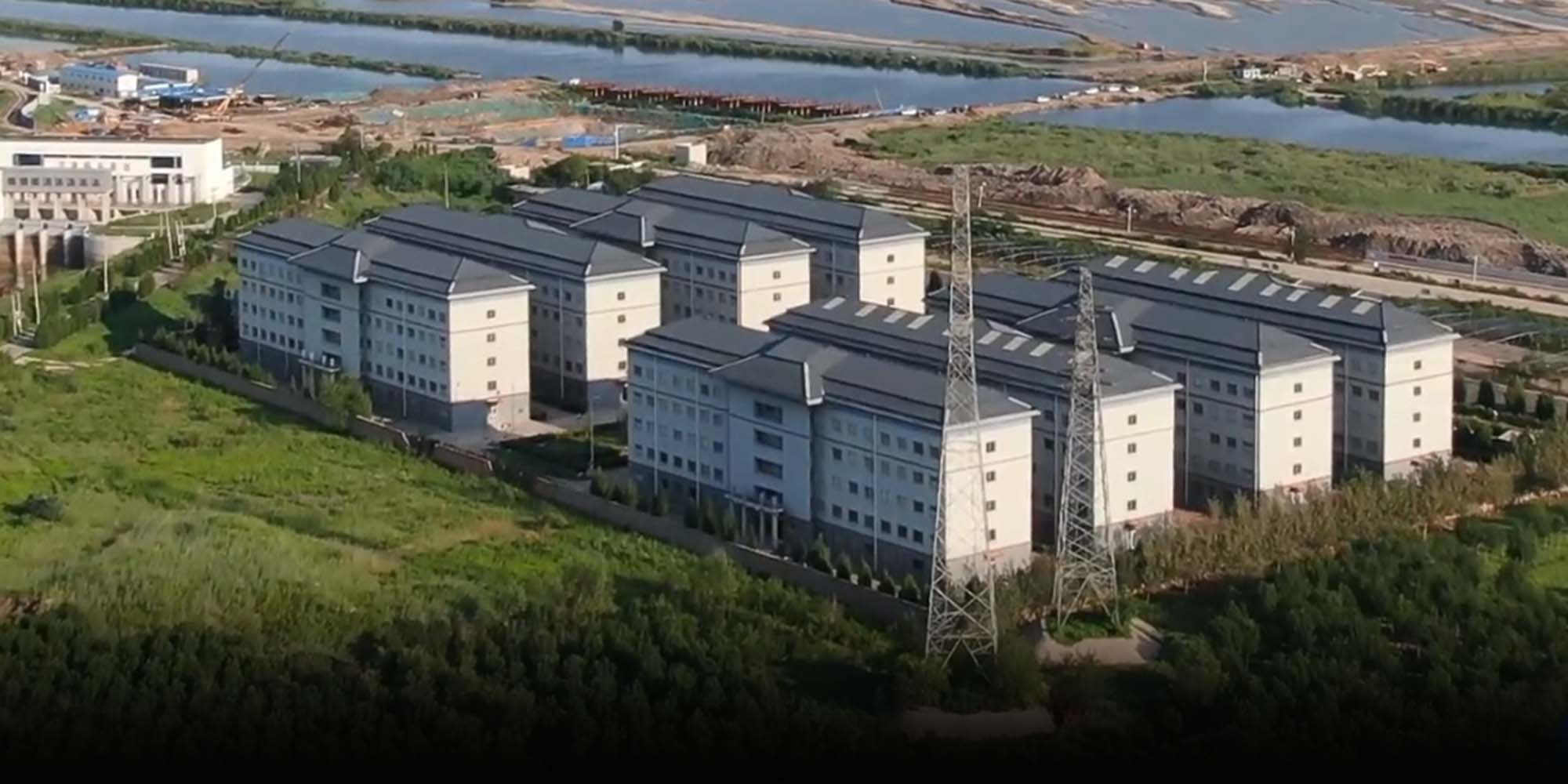 NEWS
Tianjin Cracks Down on Condos for the Dead
Resembling an ordinary apartment complex, Jing'an Cemetery had been operating as a popular but illegal business for the last decade.
Authorities in the northern Chinese municipality of Tianjin have suspended the operation of a public cemetery that was built and billed as a luxurious "residential compound" for the dead, domestic news outlet Caijing reported Wednesday.
The civil affairs bureau of Tianjin's Binhai New Area announced Wednesday that it had ordered a nonprofit columbarium known as Jing'an Cemetery in the town of Zhongtang to cease all relevant business activities. The bureau further said it planned to carry out a special investigation and "rectify" funeral homes in the area.
With an investment of 300 million yuan ($44 million), Jing'an Cemetery claimed to be the largest public columbarium in northern China. The site, built in the form of a residential building, was marketed and sold like ordinary commercial housing. The only difference was that the rooms were not occupied by the living, but instead used to store urns and memorials to the dearly departed.
The project was divided into two phases, each consisting of eight gray-and-white-walled buildings resembling a typical residential compound. The windows, however, are all tinted black. The more than 3,800 rooms range from 20 to 50 square meters in size.
There are 14 commercial cemeteries in Tianjin, but Jing'an isn't one of them. In 2010, the local government banned public welfare cemeteries from engaging in commercial activities. Those violating the order would be "severely punished" according to the law, and relevant personnel investigated.
To bypass these restrictions, Jing'an Cemetery changed the terms on its contracts from "sale" to "long-term lease."
In addition to being an illegal business, Jing'an Cemetery covers an area of more than 50,000 square meters, in violation of a local regulation stipulating that "the land of public welfare cemeteries in townships, towns, and villages shall not exceed 7,000 square meters."
According to Caijing, since the cemetery's "opening" in 2011, the prices of some rooms have climbed from 3,000 yuan per square meter to nearly 10,000 yuan per square meter. At present, most of the cemetery's units have been sold, with only a handful of poorly situated attics remaining — the cheapest selling for 6,600 yuan per square meter.
Nearly 100,000 cinerary caskets have been "settled" into the "community," according to the media report.
In the first phase of the cemetery's operations after it opened, sales remained lackluster, as most villagers still preferred burying their dead. But with reforms promoting eco-friendly burials in some villages, and agricultural land being expropriated for industrial use, a large number of tombs needed to be moved. As a result, villagers began buying rooms at the cemetery as a substitute, Caijing found.
In 2012, the Tianjin government held a meeting on ecological funeral reform. Officials proposed that the city should suspend approvals on the construction of commercial cemeteries, endorse small-scale cemeteries, improve the land utilization rate, and curb illegal land occupation, unauthorized construction, and illegal operation.
Jing'an Cemetery's second phase of sales kicked off in April 2014. In the first week, it sold over 100 rooms a day, according to Caijing. By the end of June that year, its sales had exceeded 100 million yuan.
The limited number of commercial cemeteries, along with their relatively high prices, are key reasons why so many people chose Jing'an Cemetery. Chen Ming, who lives in the city's Xiqing District, told Caijing that he bought a 36-square-meter room for 220,000 yuan in 2016 and then spent over 50,000 yuan on decorations. "If we were to buy it now, we might not even be able to get it for 400,000 yuan," he said.
Editor: Daniel Wilkinson.
(Header image: An aerial view of Jing'an Cemetery in Zhongtang Town, Tianjin. From @财经网 on Weibo)