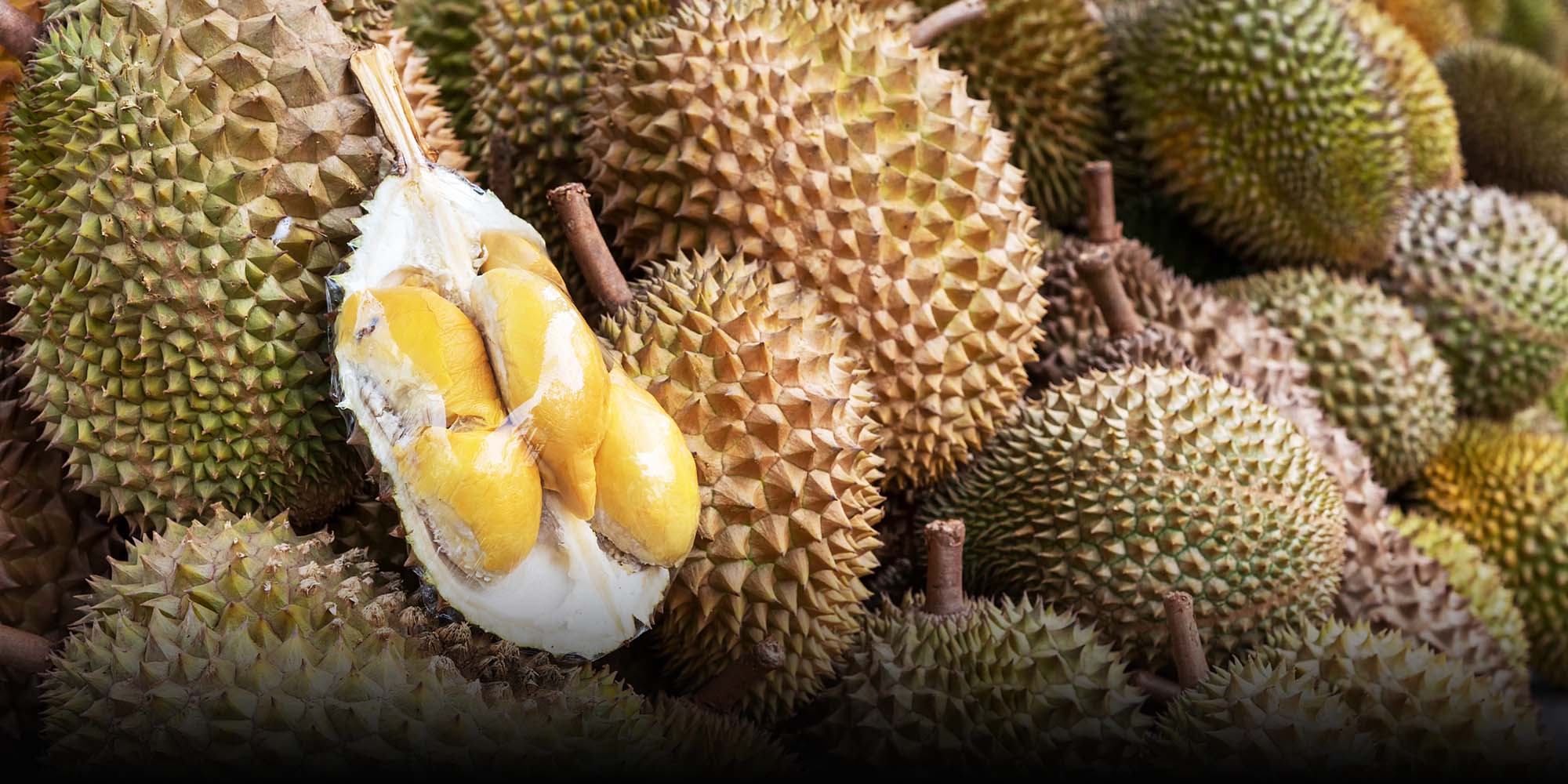 NEWS
Guangxi Locals Hoarded Durians From the Sea. Then They Got Sick.
More than 500 people reported various symptoms of food poisoning, which authorities believe were due to a marine pathogen often found in sea animals.
Hundreds of people fell ill after hoarding durians that had gone overboard from a cargo ship near a coastal city in southern China's Guangxi Zhuang Autonomous Region. The spiky, pungent fruits were later found to be contaminated by a marine bacterium, Sixth Tone's sister publication The Paper reported Wednesday.
In Dongxing City, 523 people said they were experiencing discomfort, while 101 of them reported symptoms including stomachache, diarrhea, and vomiting after consuming the durians, according to the report. As of Wednesday, nine people were still being treated at a local hospital.
Dongxing locals had rushed to hoard the "free" durians after finding them floating near the shore following a cargo ship accident on Aug. 26, The Paper reported.
On Tuesday, the Guangxi disease control and prevention center said the food poisoning among the locals had been caused by a marine bacterium known as Vibrio parahaemolyticus, which is often found in sea creatures and accounts for a majority of bacterial food poisoning cases in China's coastal cities. Researchers who collaborated with local health authorities to determine the cause believe the durians may have become contaminated by the seawater.
A local resident surnamed Huang told domestic media that many villagers had collected the fruits on Aug. 26 and resold them at a low price. She said durians usually cost 100 to 200 yuan ($15 to $30) per fruit, though she had managed to buy three for just 40 yuan that day.
"I love eating durians," Huang said. "The durians tasted fresh, but they were a little salty after soaking in the seawater for so long. They tasted better after I rinsed them with bottled water."
Huang reported having stomach pains and diarrhea later the same day, according to the media report.
Often hailed as "the king of fruits," durian has cultivated an almost cultlike following in China, where it is the most popular imported fruit by revenue. Thailand, the world's top exporter of durians, has been expanding its farm acreage to satisfy rising demand from China, even at the cost of reduced planting space for other crops.
The formidable fruit's overpowering smell and unique flavor often elicit polarizing responses from those who consume it. While some think of the odor as pleasant, others revile it as putrid, and a number of places — from hotels to public transport — have banned durian outright.
Editor: Bibek Bhandari.
(Header image: People Visual)