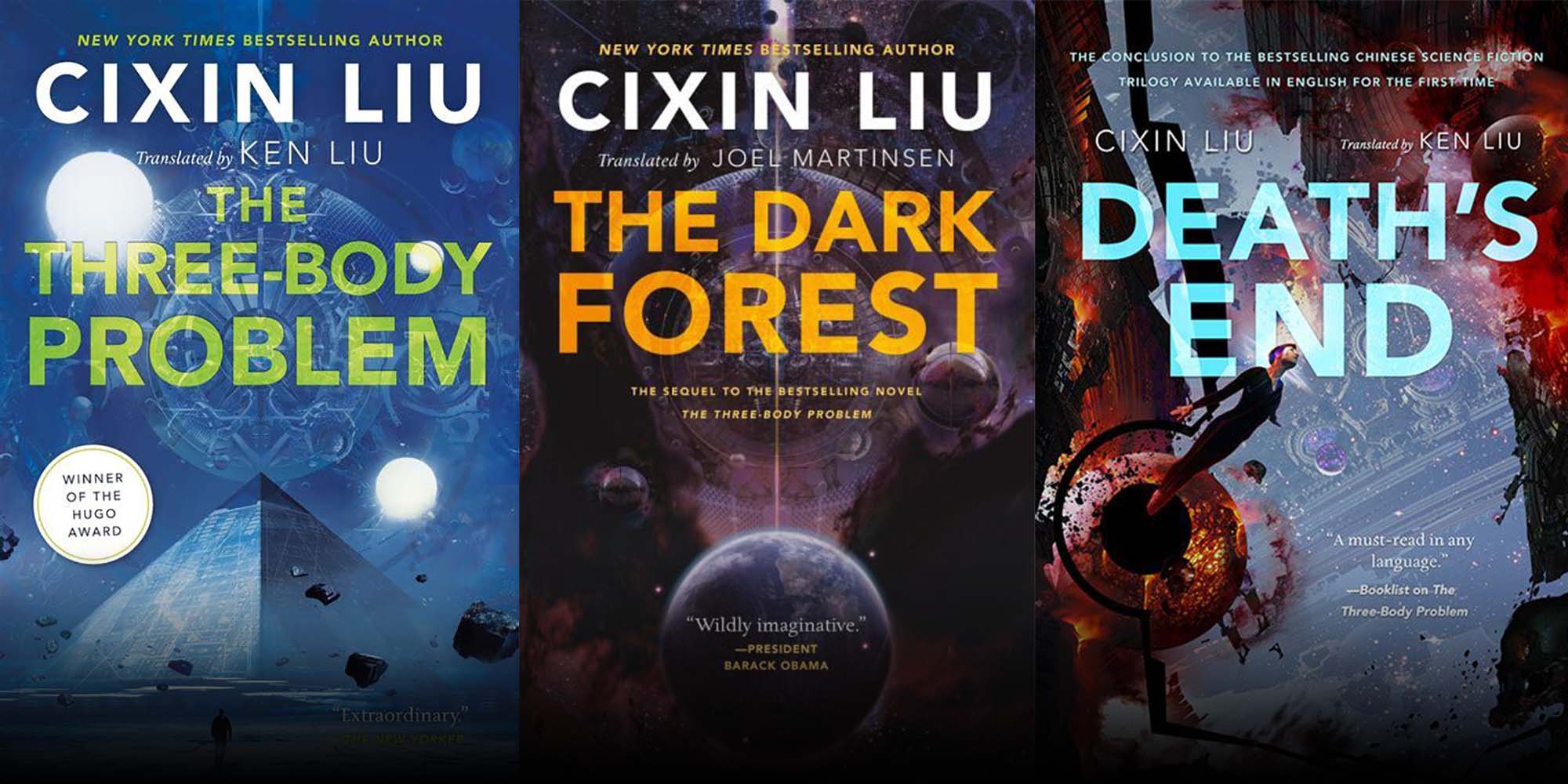 NEWS
Netflix to Bring Chinese Sci-Fi's 'Three-Body' Trilogy to Life
Many sci-fi fans in China say they're looking forward to a top-notch production, but some doubt whether the American streaming giant can do the famously abstract books justice.
Acclaimed Chinese sci-fi writer Liu Cixin's "Three-Body Problem" trilogy is coming soon to a computer screen near you.
The American streaming site Netflix announced Tuesday that it had acquired the rights to produce the English-language adaptation of the books from China's Yoozoo Group. D.B. Weiss and David Benioff — co-creators of HBO's historically popular "Game of Thrones" — will serve as executive producers of the show, along with Alexander Woo, who produced the vampire series "True Blood." Meanwhile, Liu Cixin and Ken Liu, the translator for the trilogy's English editions, will be consulting producers.
"I have the greatest respect for and faith in the creative team adapting 'The Three-Body Problem' for television audiences," Liu Cixin said in Netflix's press release. "It is a great honor as an author to see this unique sci-fi concept travel and gain fandom across the globe, and I am excited for new and existing fans all over the world to discover the story on Netflix."
The "Three-Body" trilogy, officially titled "Remembrance of Earth's Past," explores the relationship between Earthlings and Trisolarans, an advanced alien civilization. The series' first installment won the Hugo Award in 2015 and has garnered praise from high-profile figures, including former U.S. President Barack Obama. Translated versions of the books have sold millions of copies worldwide.
Peter Friedlander, Netflix's vice president of original drama series, said that having the writer and translator on board as consulting producers "will help ensure that the spirit of the books remains intact."
Netflix's announcement has delivered excitement to sci-fi fans, who say they're looking forward to world-class visual effects in the series. However, some are less enthusiastic, blaming the "Game of Thrones" co-creators for "rushed plots and inconsistent characters" in the hit fantasy show's final season. Though skeptics are worried the "Three-Body" adaptation could suffer from the same lackluster denouement, Liu Cixin for his part seems confident in its ultimate success.
Still other fans have raised concerns about whether Netflix can do justice to the story, citing cultural differences. Some are questioning the ethics of potentially casting non-Chinese actors for the main roles.
"What I'm very worried about is Netflix not being good at telling stories about China," one netizen wrote on Quora-like Q&A platform Zhihu.
Sci-fi fan Jessie Heng told Sixth Tone that while she agrees with most of the concerns being raised online, she believes the show will have top-notch production value, even if some of the nuance from the books gets lost in translation.
"It seems to be a strong production team able to guarantee the production value and visual effects," she told Sixth Tone. "But I'm not very optimistic about foreigners being able to understand uniquely Chinese concepts. Chinese characters in foreign movies are often stereotyped and vilified. They (foreign filmmakers) don't treat Chinese people equally."
Fans of sci-fi in China now have higher expectations of the genre, especially after domestic production "The Wandering Earth" shattered box office records, raking in 4.6 billion yuan ($667 million) in the country.
Although an animated version based on the second "Three-Body" book received rave reviews last year, many still doubt whether such an abstract story can be adapted to the screen. Even Liu Cixin himself has questioned whether his books would ever be successfully adapted to film.
"Given the past experiences of the Chinese film industry, 'The Three-Body Problem' would certainly be challenging," he said at a meeting with Canadian director James Cameron in February of last year.
In 2014, the Chinese production company Yoozoo Pictures announced plans to release a six-part "Three-Body" film series in two years. However, like a botched radio transmission from another galaxy, the series never materialized, and the company said it needed "more time for post-production."
Then in March 2018, there were rumors that Amazon was in talks to purchase the rights to the trilogy, but Yoozoo swiftly dismissed them.
Editor: Bibek Bhandari.
(Header image: A collage of the covers of Chinese sci-fi writer Liu Cixin's acclaimed "Three-Body Problem" trilogy. From Weibo)