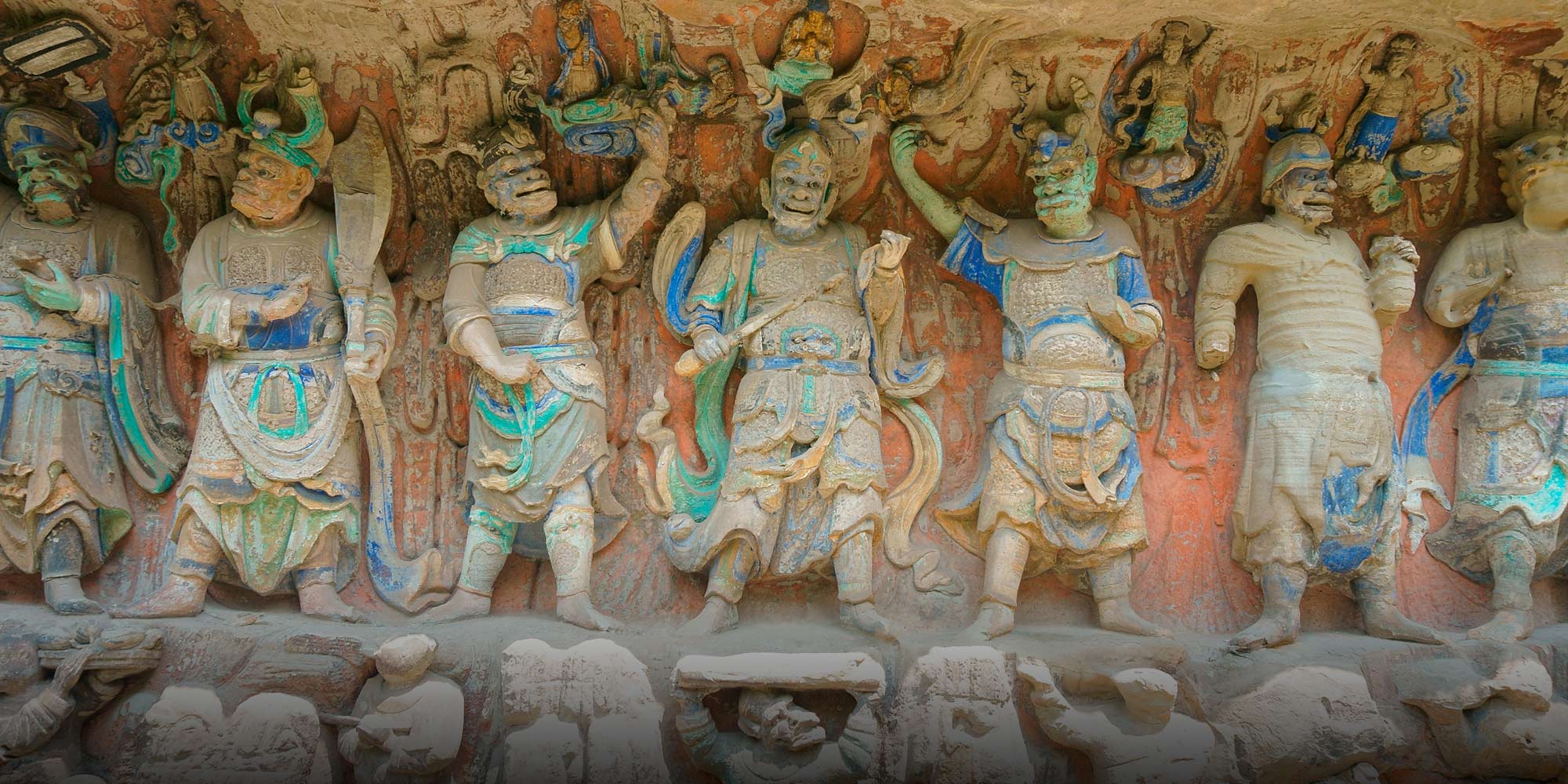 NEWS
China Launches 1-Year Campaign Against Theft of Cultural Relics
Under Chinese law, all artifacts within the country's territorial boundaries are property of the state.
Chinese authorities have launched a yearlong campaign to tackle the illegal possession and sale of cultural relics, Sixth Tone's sister publication The Paper reported Monday.
The Ministry of Public Security and National Cultural Heritage Administration held a joint teleconference Monday in Beijing to announce the special nationwide campaign, which will focus on preventing theft from temples, tombs, cultural sites, and pagodas, as well as other related crimes.
Although the current cultural relics law enforcement mechanism has been improved and achieved "fruitful results" over the years, according to Liu Yuzhu, head of the National Cultural Heritage Administration, the current security situation is still grim, and preventing crimes involving cultural relics will remain a long-term goal.
Since 2017, the two departments have deployed special operations to tackle cultural relics-related crimes. More than 3,480 such cases have been recorded, over 5,860 criminal suspects have been arrested and more than 40,000 cultural relics have been seized.
A major breakthrough for tracing cultural relics that have been moved overseas preceded these figures. In November 2017, Chinese authorities launched a website called "Stolen (Lost) Cultural Relics Information Publishing Platform of China," which encouraged the public to leave tips about lost or stolen cultural relics in order to expedite their recovery.
China's Law on the Protection of Cultural Relics states that all artifacts found within the country's territorial borders shall be turned over to the state, and no individual or entity may excavate cultural relics without authorization.
In September 2017, police in central China's Hunan province cracked down on five tomb-raiding gangs, arresting 34 people after investigating suspected crimes in over 30 cities across the country. Many of the suspects had reportedly met through messaging apps such as WeChat and QQ, and had gathered in chat groups with seemingly innocuous names, like "Folk Archeologists."
According to China's Criminal Law, anyone who illegally excavates from cultural sites or ancient tombs may be punished with fines and prison sentences, typically between three and 10 years. In one severe case, however, the leader of a notorious gang of 225 grave robbers was sentenced to death in October 2017 for pilfering over 2,000 relics valued at 500 million yuan ($73 million) over the course of 30 years.
Editor: David Paulk.
(Header image: An undated photo of stone carvings in Chongqing. 500px/People Visual)