A trending topic on Chinese social media is inciting debate over whether parents should supervise their children using home surveillance cameras.
According to a video report by domestic media outlet Jiangsu News, a 14-year-old boy in the eastern city of Nanjing reported his father to police after the man said he would install a surveillance camera in the boy's room for the purpose of monitoring him.
The case — along with another trending topic on microblogging platform Weibo about a mother who installed a surveillance camera in her daughter's room to check on her reading habits — have sparked online discussion about whether parents have the right to monitor their children so invasively.
According to the video report, the father said he isn't home often and had hoped to supervise his son's studies, as the boy is obsessed with video games.
"How much privacy do you have?" the father is heard saying. "Who am I? Why can't I monitor you?"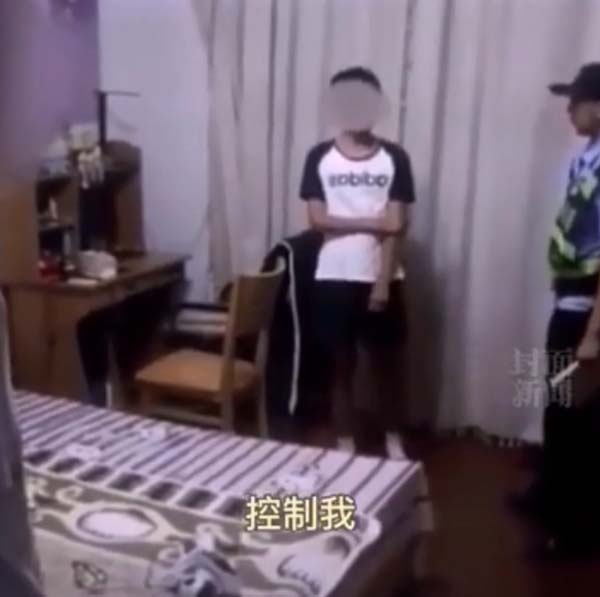 A video screenshot shows a boy in Nanjing, in the presence of local police, accusing his father of violating his personal privacy by installing a surveillance camera in his room. From @封面新闻 on Weibo
An 11-year-old primary school student who was also interviewed for the report said his mother had placed a surveillance camera on his bookshelf to observe his studies. In the same segment, another mother said her use of a camera to keep an eye on her son's homework progress has been a "very good" practice, as she is often too busy with her own work.
However, legal experts have noted that such methods could constitute an invasion of privacy.
Ling Jianhao, a lawyer with the Nanjing-based Jiangsu Taihe Law Firm, told Jiangsu News that parents should respect their children's privacy. "Children also have the right to privacy," he said. "Their studies and personal matters are private information."
Many Weibo users commenting on the two cases have said they think parents should be more mindful of how they raise their children. "Parents should know that a child is not an object, but an independent individual," one user commented under the Jiangsu News report.
"Being monitored can be stressful," another Weibo user wrote under a related poll. "Now almost all public spaces have cameras installed — and of course this has been tolerated for the sake of public safety. But with the compression of private space, the home has become the last domain of personal space. If this place is monitored, how can we talk about personal freedom?"
Editor: Daniel Wilkinson.

(Header image: Moment/People Visual)