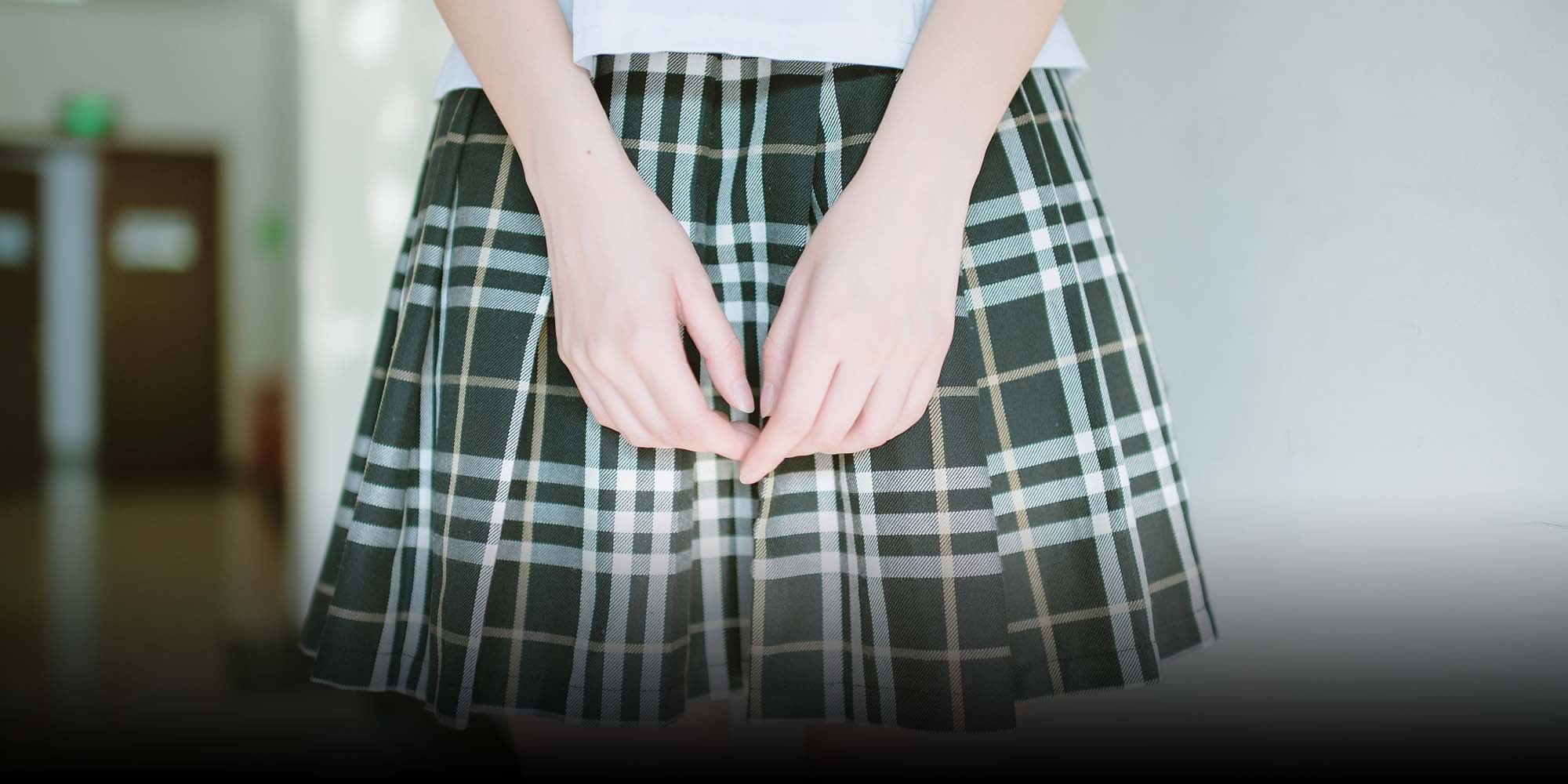 NEWS
Guangxi University's 'Suggested Dress Code' Sparks Discussion on Harassment
To "avoid temptation," the school had advised female students not to wear clothing that might be considered "too revealing."
A university in southern China's Guangxi Zhuang Autonomous Region has been slammed for publishing a "safety handbook for women" that advised female students to adhere to certain dress etiquette.
In the handbook published Aug. 1, Guangxi University had a 50-item list of advice for first-year students as part of its safety education. It covered a range of topics, from safety tips on and off campus and suggestions on handling sexual harassment to requests that female students avoid wearing certain articles of clothing — skirts, low-cut dresses, and high heels — in order to "avoid temptation."
The university's rules were soon slammed as sexist, generating an online furor after a user on microblogging platform Weibo posted about them Monday.
"I didn't even finish the handbook and all I could see was oppression against women," read a comment under a related post.
Responding to the uproar Tuesday, Guangxi University said that while many students preferred to wear "revealing outfits" due to the hot weather, it advised them against this while attending classes.
"Guangxi University is looking to enhance students' overall manners," a university official told Sixth Tone's sister publication The Paper. "You can wear whatever you want when you are off campus."
A current student surnamed Liu said that while she is against the university's dress code, she also understands its aim of preventing female students from unwanted male attention and harassment, and she hopes the handbook will draw more attention to sexual harassment on campus.
"The warning could be referring to the fact that a lot of us have been harassed by teachers," Liu told Sixth Tone. "I was once harassed by a professor, and I know two other girls who had similar experiences."
A national survey released earlier this year highlighted sexual harassment in Chinese universities. Nearly 15% of surveyed women said their private parts had been touched without their consent, while 2% said they had been raped. Nearly 4% of female students also said their teachers had harassed or assaulted them.
However, a Guangxi University alumna surnamed Zhang said that the dress code mentioned in the handbook was "acceptable," and the campus was "fairly safe," with a good security presence.
"I was surprised by how rigid the dress code was in the handbook, since our campus is pretty safe," Zhang told Sixth Tone. "It's acceptable for me to avoid wearing revealing clothes and high heels to class. The handbook did mention not to go overboard."
This isn't the first time an educational institution has been accused of sexism. Time and again, schools have received unwanted attention over flagrantly sexist textbooks — ones that refer to girls who have sex before marriage as "degenerates" or stereotype women as being shy, tender, and in constant search of their "missing other half."
Last year, educational authorities in the southern city of Shenzhen recalled a health manual from local schools for promoting archaic views on gender norms. The book stated that girls prefer boys who are "rich" and full of "masculine charm," while boys fall for girls who are "pretty" and "tender" rather than "tough women" or "strong feminists."
Xiong Bingqi, deputy director of the 21st Century Education Research Institute, a Beijing-based think tank, told Sixth Tone that many schools have been guilty of sexist content in their curricula in recent years. He added that the effectiveness of safety guidelines such as Guangxi University's shouldn't be ignored, as they can be educational tools if used effectively.
"Institutes should try to manage and eradicate campus harassment instead of blaming female students for their outfits," Xiong said. "Universities should not introduce gender-specific dress codes in the name of protecting women."
Editor: Bibek Bhandari.
(Header image: People Visual)