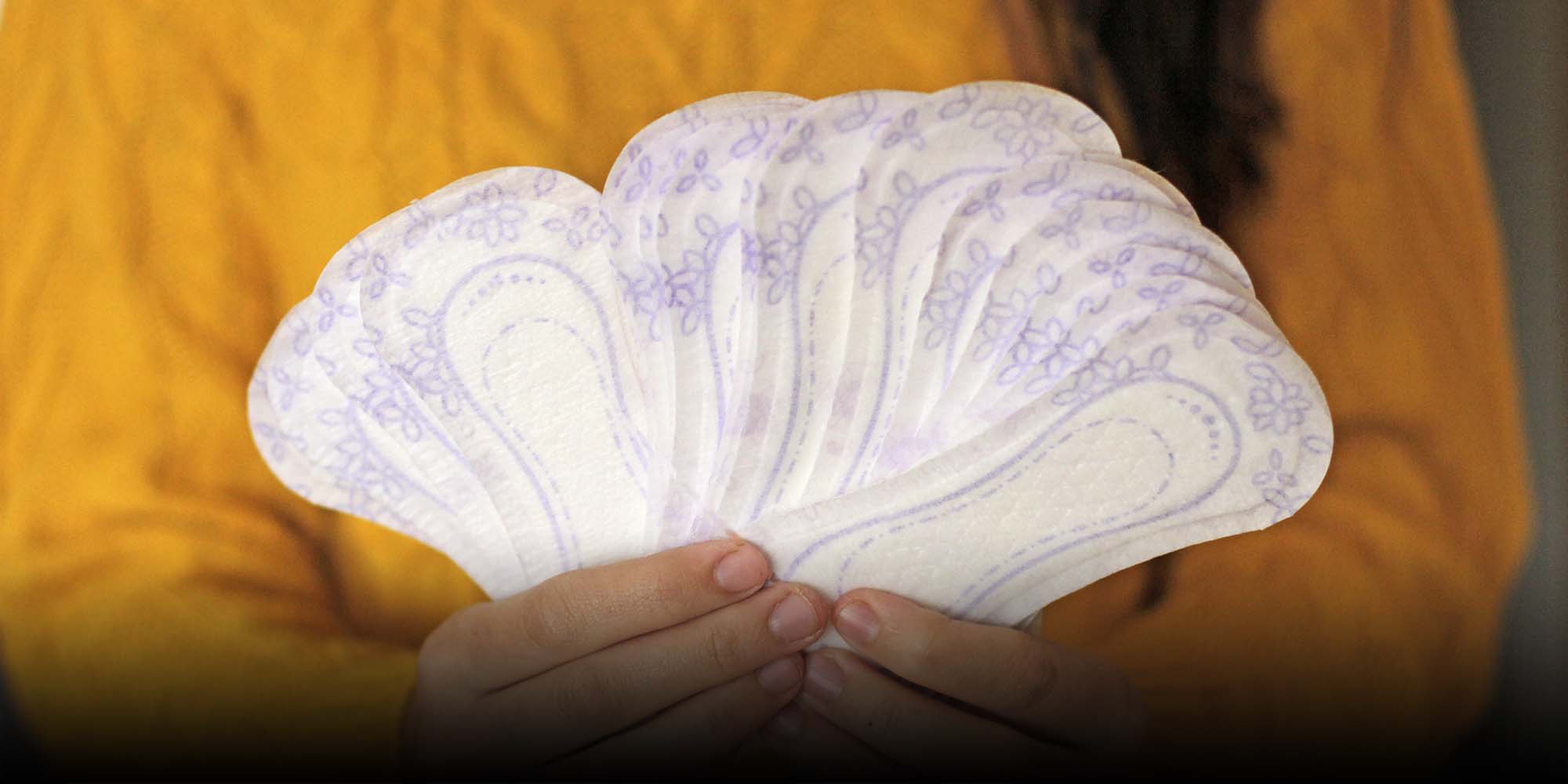 NEWS
Campaign for Affordable Menstrual Products Gains Ground in China
Women are advocating for reduced taxes on sanitary pads to make them more cost-effective for millions who might otherwise jeopardize their health by using unhygienic products.
Hundreds of thousands of women in China are calling for sanitary pads to be made more affordable and accessible in a sweeping campaign promoting the wider use of feminine hygiene products.
What started with a post denouncing the commercialization of sanitary pads — and their accompanying costs — on microblogging platform Weibo over the weekend has evolved into a national conversation on "period poverty," with a related hashtag garnering more than 1.3 billion views by Tuesday afternoon.
A screenshot of 100 off-brand sanitary pads on sale for 21.99 yuan ($3) on e-commerce site Taobao has also highlighted the hefty sums that brand-name products charge by comparison, on top of the 13% tax applicable to all consumer products in China.
Midrange sanitary pads can cost about 15 yuan per pack, and prices are likely to increase by an estimated 4.7% from 2018 to 2021. Though they may still seem affordable, for the more than 600 million people who live on less than 1,000 yuan a month, shelling out even a fraction of their income for personal hygiene may not be possible, and as such there are many women who don't use sanitary pads at all.
An internal study by the nonprofit group White Shell Project showed that 5% of girls in economically disadvantaged villages across China do not use sanitary products, while 13% feel ashamed of asking their parents for money to buy them. White Shell Project has been donating sanitary products and teaching sex education to over 12,000 girls from 70 schools in remote parts of the country — in Sichuan, Yunnan, Gansu, Shanxi, and Jiangxi provinces — since 2015.
Qing You, the founder of White Shell Project, told Sixth Tone that around one-third of the girls in lower-income areas the group surveyed were unable to use sanitary products.
"The reason I started this project was because in 2015, when I was distributing backpacks at a rural school in Yunnan province, a girl told me through tears: 'Teacher, I've already gotten so many school bags (from charities). Can I have a pack of sanitary pads instead?'" said Qing, whose real name is Wang Wenjuan. "What she said broke my heart. Then I talked to many other girls about the menstruation issue and realized how much we have neglected this need, and for so long."
Such stories on period poverty have global resonance, with communities around the world investing in making feminine hygiene products more affordable and accessible in the many countries they're not already.
In India, one husband was so shocked by his wife's unhygienic menstrual practices that he invented a machine to make cost-effective sanitary pads that are now used by millions of women. In 2018, the country scrapped the 12% tax it imposed on sanitary pads altogether.
While many states in the U.S. and several countries in the European Union levy a so-called tampon tax, countries such as Kenya, Germany, and Canada impose little or no taxes on sanitary products, while Scotland is set to become the first country to provide them for free. Now, many in China are demanding similar measures.
Jiang Jinjing, who made headlines by leading a campaign to donate sanitary products to frontline medical workers during the coronavirus crisis, is one of the people actively campaigning for sanitary products to be made more affordable, or even free. Jiang — who is widely known by her social media handle, Liang Yu — said many girls in remote areas use cloth and paper when menstruating and resort to questionable products sold at local stores, which may increase their risk of infection.
"At first, I thought period poverty only applied to those very rural areas of China. But then I realized every province has poor places," Jiang, who also researches period poverty in China, told Sixth Tone. "This is so-called women's poverty. When we talk about poverty, women's needs become automatically invisible."
This invisibility stems from a lack of discussion, according to Qing from White Shell Project. Menstruation is still taboo in China, and men are usually absent from any conversation on feminine hygiene.
"Period poverty has been forgotten and left on the margins," she said. "I wish this issue could be widely recognized."
The conversation seems to be slowly gaining ground. Along with the viral period post, a video of Scottish comedian Daniel Sloss slamming high taxes on sanitary products drew millions of views on Chinese social media over the weekend. Many who watched the video on Weibo said they related to his view that it was ridiculous to add exorbitant taxes to products that are essential to women.
"Being able to make women's menstruation a public issue and lead so many to participate in the discussion is already a big move toward liberating millions of women who feel ashamed of their periods," Jiang said.
Editor: Bibek Bhandari.
(Header image: Moment/People Visual)