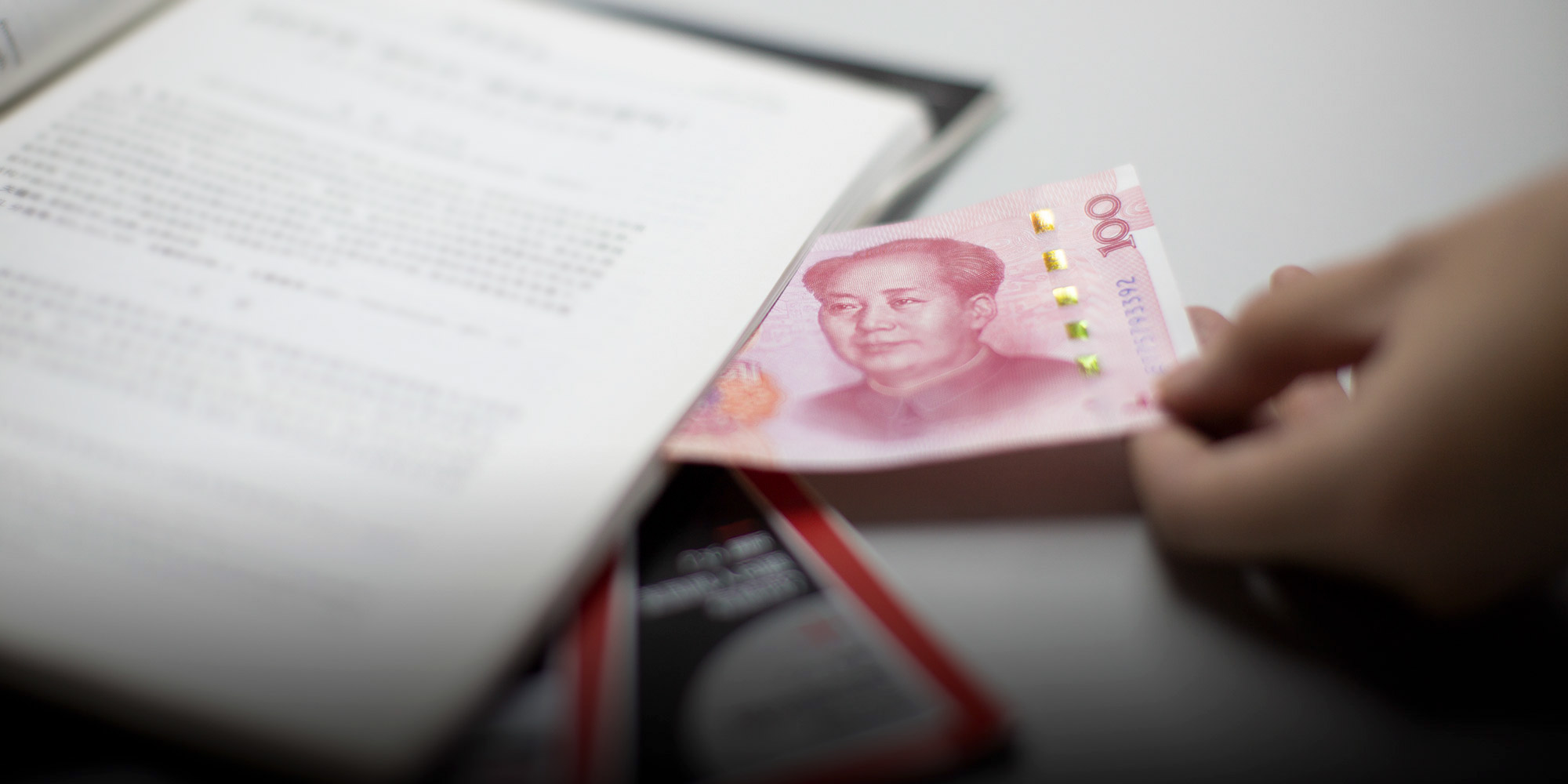 NEWS
Former Journal Editor Sentenced to 10 Years for Bribery
The editor-in-chief of a monthly journal affiliated with the state-run People's Daily newspaper accepted over 8 million yuan during his decades-long tenure with the publication.
The former editor-in-chief of a state-affiliated academic journal has been sentenced to 10 years in prison for publishing articles in exchange for money, financial news outlet Caixin reported Friday.
Wan Shitong of Xinwen Qianxian, or The Press — a journal affiliated with state-run newspaper People's Daily — was handed the prison sentence along with a 500,000 yuan ($73,000) fine for accepting bribes, according to the media report. He had received more than 8.24 million yuan for "providing assistance" to publish over 900 articles in the journal between April 2014 and July 2019.
The news was first reported Friday by a newspaper run by the Central Commission for Discipline Inspection, the country's top discipline watchdog. The nature of the articles published in exchange for money remains unclear.
According to the verdict a Beijing court made public earlier this month, Wan had accepted bribes from several people over the years. Between July 2016 and July 2019, he had received 4.2 million yuan in cash from an individual surnamed Geng to help others at The Press, founded by People's Daily in 1957, publish more than 400 articles.
Wan, who had been with the journal since 1993, was investigated by Beijing's supervisory commission last August before being arrested in December on suspicion of accepting bribes. A local prosecutor had accused Wan of using the money he received to buy assets and pad his personal finances.
The court's verdict, reached in April, said the money Wan amassed through illegal means had been confiscated.
Editor: Bibek Bhandari.
(Header image: Shi Yangkun and Ding Yining/Sixth Tone)