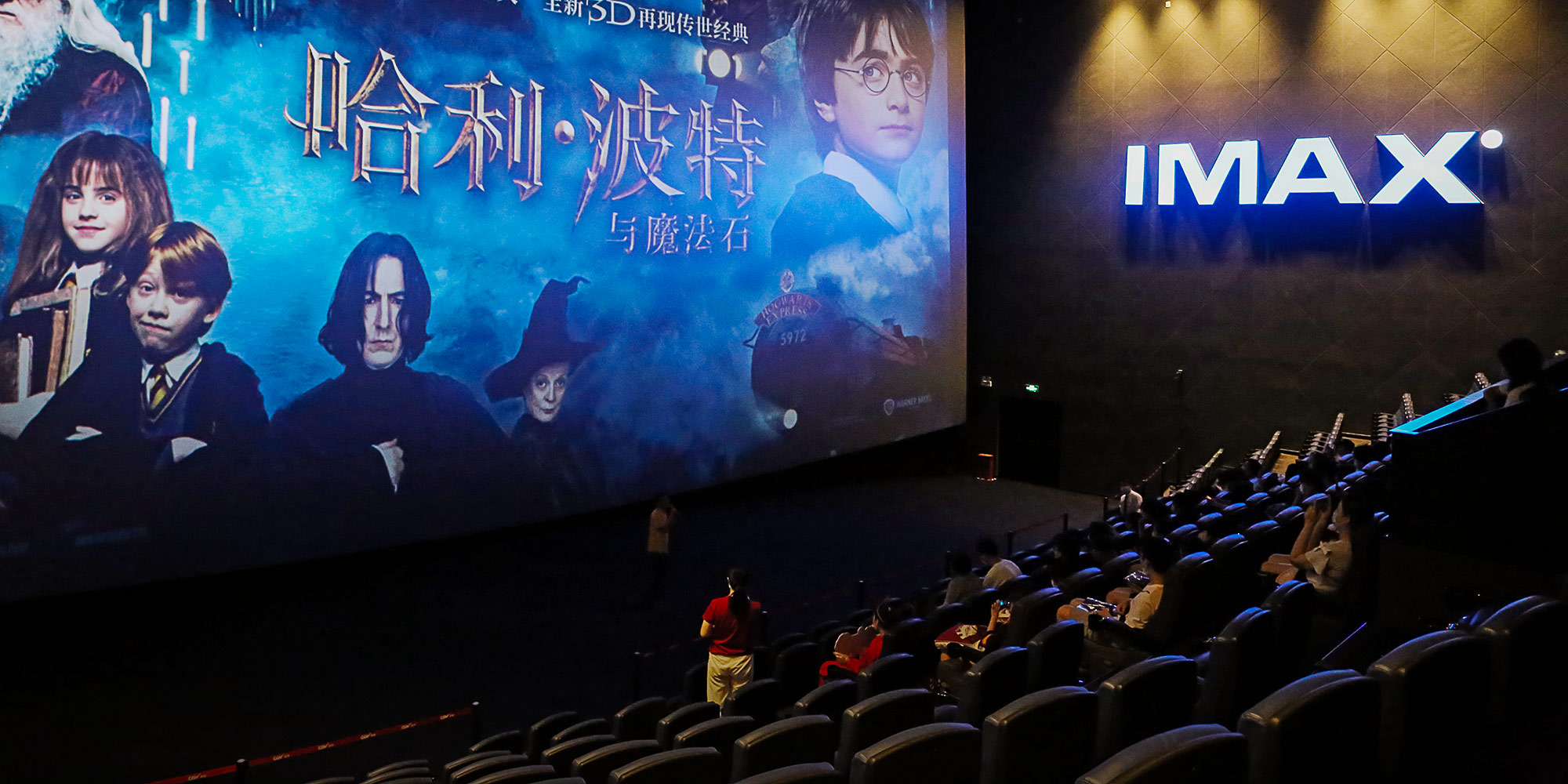 NEWS
'Harry Potter' 3D Is China's Highest Weekend Earner Since Theaters Reopened
The movie's $14 million weekend box office suggests theaters in China are starting to recover after being closed for nearly six months due to the coronavirus pandemic.
Nearly two decades after the series' inaugural release, the "Harry Potter" movies can still create box office magic.
The re-release of "Harry Potter and the Sorcerer's Stone" has topped box office revenues in China since theaters reopened after being closed in January due to the coronavirus pandemic. The 4K 3D restoration of the first film in the series, originally screened on the Chinese mainland in 2002, was released Friday and has since raked in over 100 million yuan ($14.5 million), according to ticketing platform Maoyan.
"The gate to the magical world has been fully opened on the screen," Warner Bros. wrote Friday on microblogging platform Weibo. "Walk into the theater, reunite with the magical world, and witness the eternity of magic together!"
Fans of the "Harry Potter" film franchise shared their excitement and nostalgia online, with many saying the re-release of the film from their childhood is a call for them to "return to the school," referring to Hogwarts, and they hope to see the rest of the series on screen, too. A related hashtag on Weibo had garnered more than 440 million views by Monday afternoon.
"Although I can recite the whole plot backward and fluently, this hasn't slowed my pace to the cinema at all! Warner Bros, please re-release all of the series!" one fan wrote.
While many were impressed by the new 3D version, some fans said they were a bit disappointed with the effects and a few flaws in the subtitles. They complained about a mistranslation of a character's name, as well as some poorly transliterated incantations.
The bumper business for the "Harry Potter" movie suggests that China's domestic film industry is slowly starting to recover after being shut for nearly six months due to the coronavirus pandemic. On Friday, seating capacity for cinemas in many cities was expanded to 50% from a previous cap of 30%.
On Monday, two movies that were planned for release during the Lunar New Year holiday but had been canceled due to the coronavirus outbreak also announced they would premiere in time for the Golden Week holiday in October.
Editor: Bibek Bhandari.
(Header image: Audience members await a screening of "Harry Potter and the Sorcerer's Stone" at a movie theater in Shanghai, Aug. 15, 2020. People Visual)