BEIJING — After being closed for two months due to concerns of coronavirus transmission, China's largest farmers market partially reopened at 8 a.m. Saturday.
Stalls south of the railway line bisecting Xinfadi, Beijing's sprawling 112-hectare wholesale market, have resumed operation, while the other half of the complex is expected to reopen by Sept. 10, Zhou Xinchun, the deputy head of Beijing's Fengtai District, said at a press conference Thursday.
Xinfadi was completely shut down on June 13, two days after a 52-year-old man who had shopped there was diagnosed with COVID-19.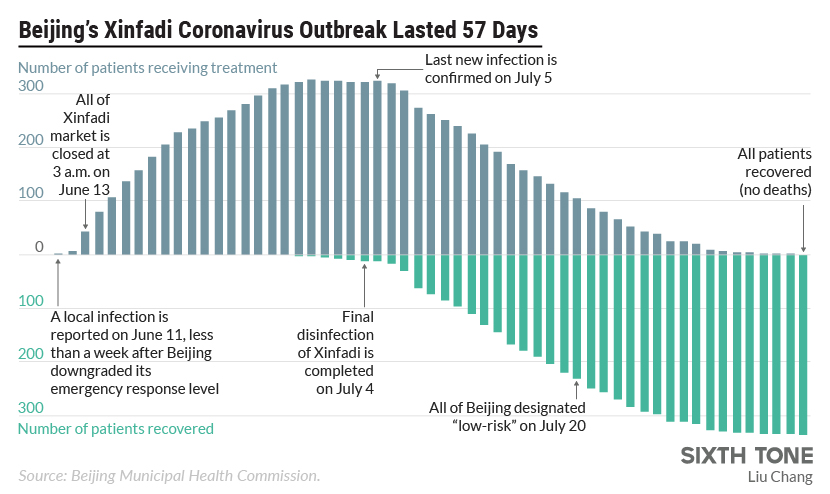 Though Xinfadi has only just reopened, vendors like Liu Hongwei are already back to work in some of the open-air areas around the market that were cleaned and prepared for temporary stalls. "The pandemic has surely had some impact on me, but apart from the 14 days in quarantine, it was all right," Liu told Sixth Tone while sorting cucumbers and waiting for his first customers.
Others will have to be more patient. Zhang Kun won't be making money from his stall for another three to five days because his honeydew melons are still en route from the eastern Shandong province. He was notified Monday about Xinfadi's reopening and asked to wear a red vest with an ID number on it.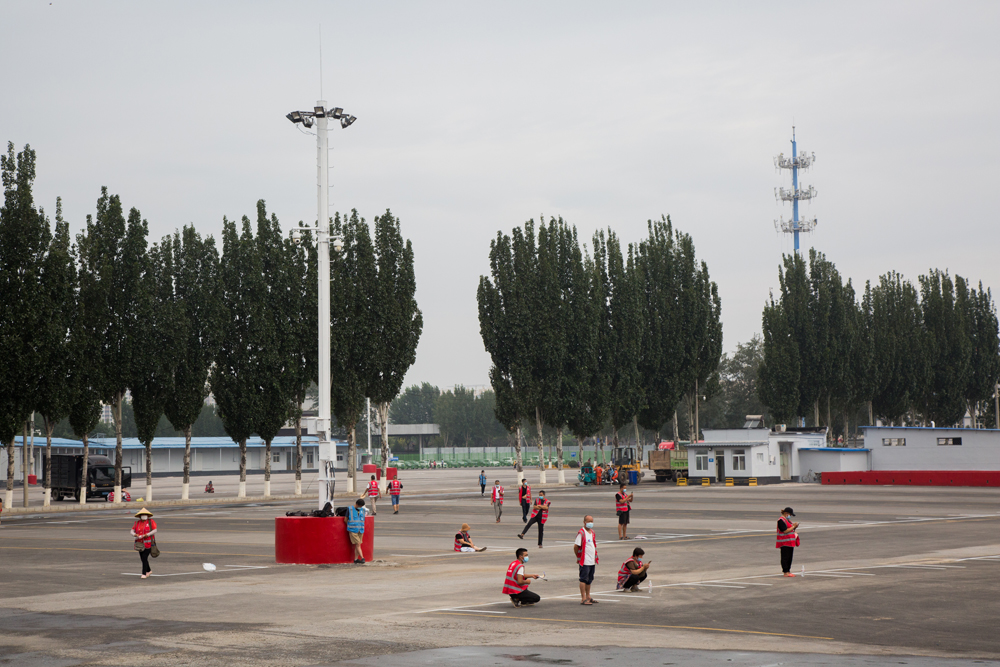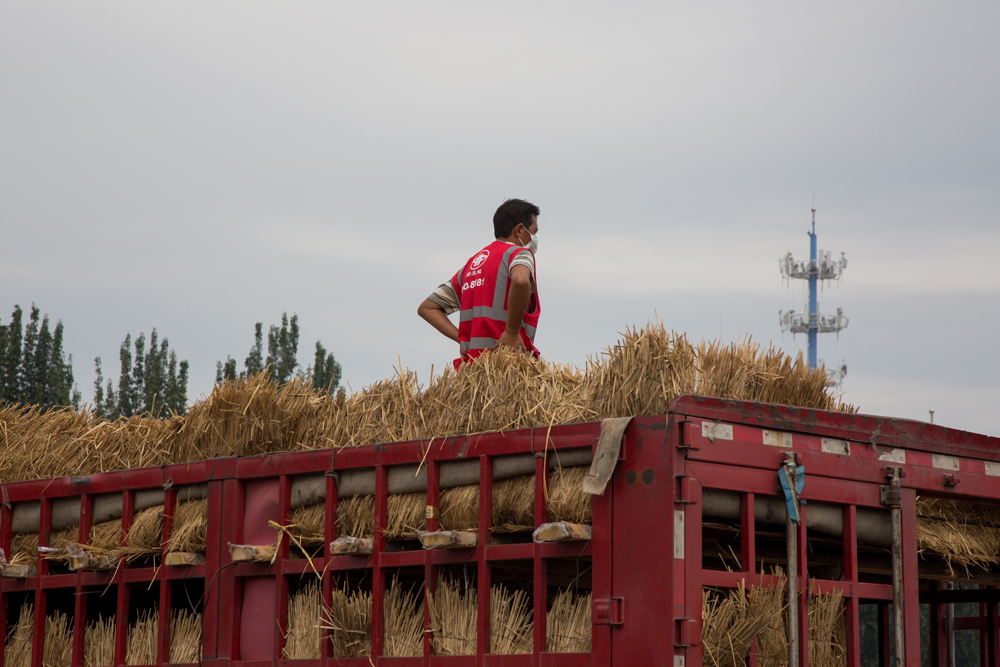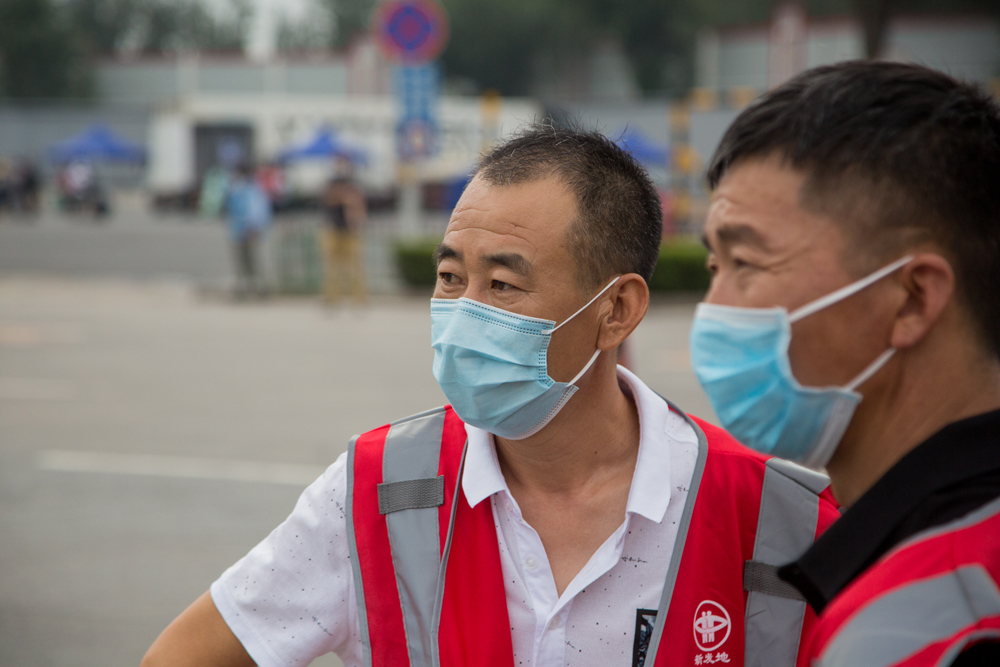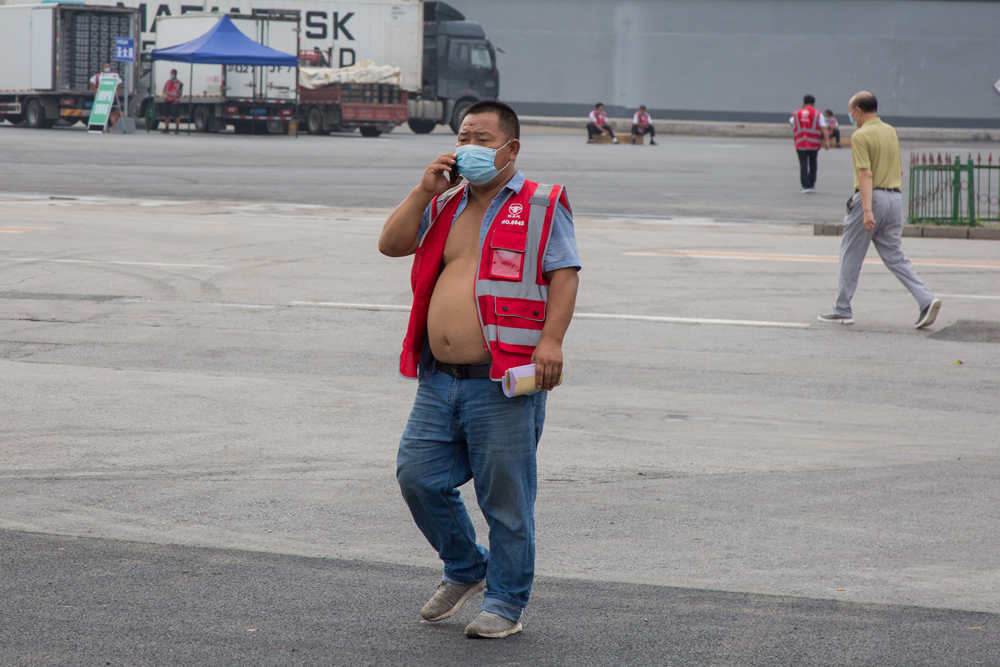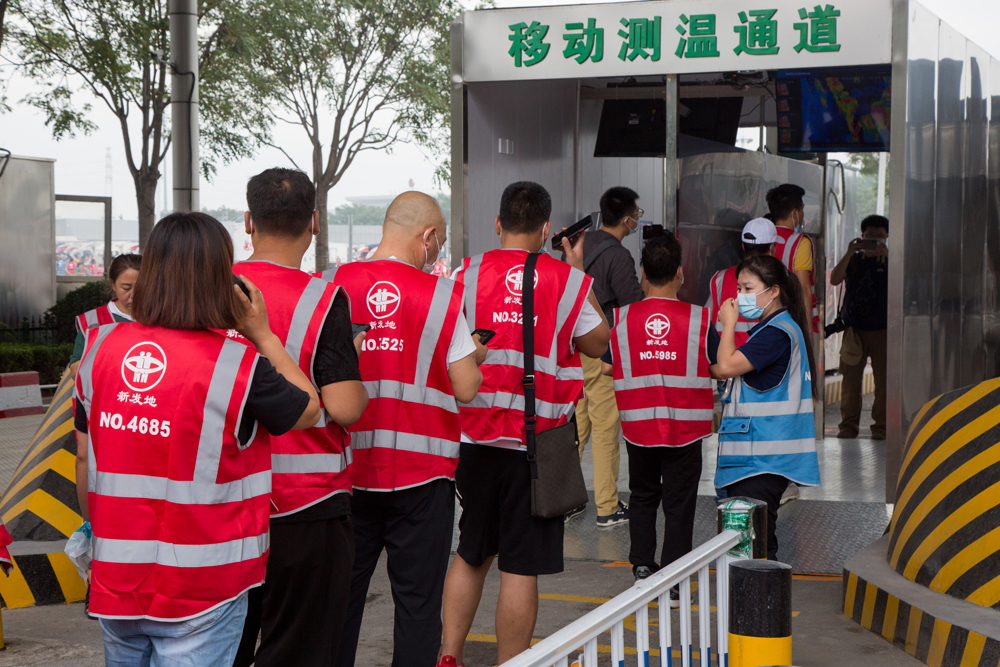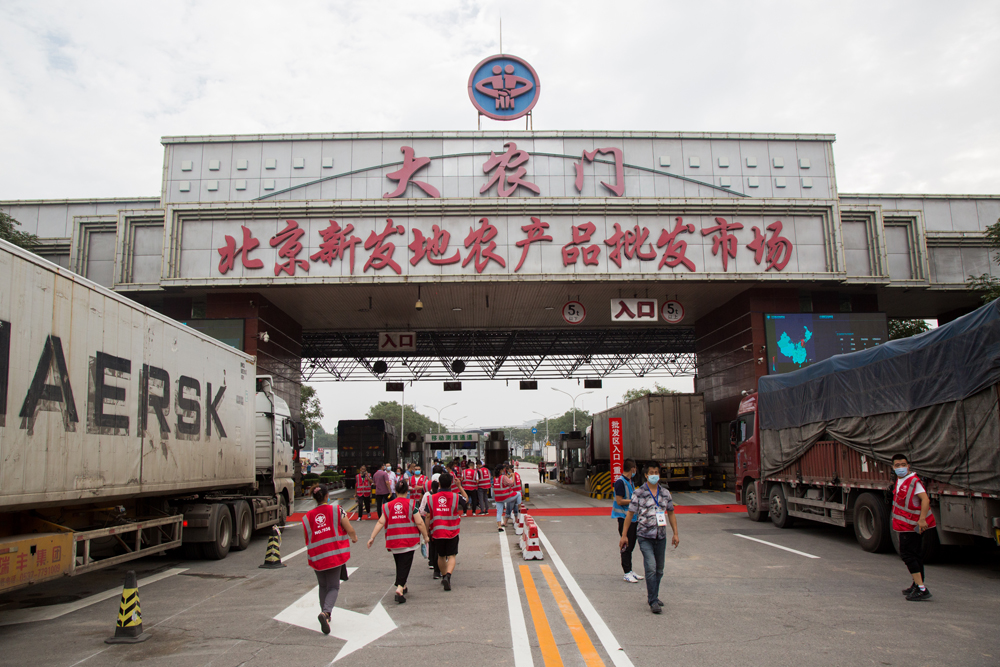 The "unluckiest" vendors are those who don't sell fruits and vegetables, as they're still waiting for permission to return to work.
Frozen food vendor Chen Gensheng tested positive for the coronavirus on June 14 after being admitted to Tiantan Hospital with a fever. He suspects he contracted the virus from the underground seafood section of the market, across the street from his own section.
When Beijing's outbreak control workers swept through Xinfadi, Chen lost 200,000 yuan ($29,000) worth of goods. "My freezer was fully stocked," he told Sixth Tone. "But someone else lost even more — over 1 million yuan (in goods) got thrown out," he added, referring to a vendor who operates nearby.
Despite the financial loss he suffered, Chen is more worried about the health risks of working in the market.
China's initial wave of COVID-19 earlier this year coincided with most businesses being shut down, but Xinfadi remained open as an essential artery supplying food to the city's homes and restaurants.
After spending the Lunar New Year holiday in his hometown in the neighboring Hebei province, Chen went back to work at Xinfadi almost immediately upon returning in early February — only to notice that the market didn't seem to be doing much to guard against the disease.
"They were just taking temperatures at the entrance, nothing else," Chen said.
This time is different. According to Zhou, the district official, Xinfadi has instituted several precautionary measures including controlling numbers by barring retailers and permitting wholesalers, requiring real-name registration and screening through a public account on social app WeChat, keeping underground or partially underground areas closed, and disinfecting the entire market once a week.
Additional reporting: Ding Yining; editor: David Paulk.
(Header image: Vendors walk past trucks inside Xinfadi market, Beijing, Aug.15, 2020. Shi Yangkun/Sixth Tone)