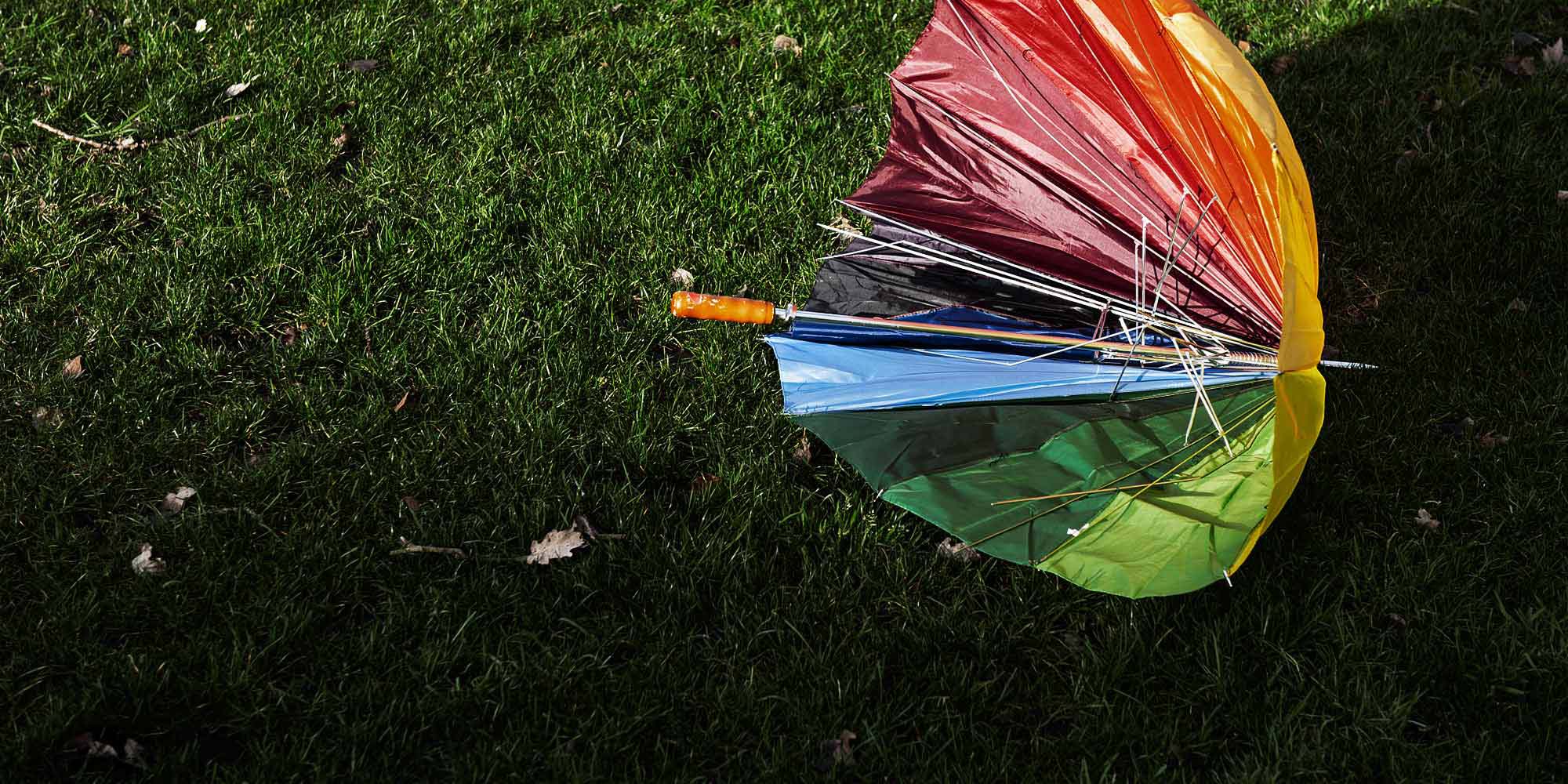 NEWS
At the End of the Rainbow, Looking Back at Shanghai Pride
The longest-running Pride celebration on the Chinese mainland abruptly said it is canceling upcoming activities and won't schedule future events.
Eleven years after its inaugural event, Shanghai Pride has found itself at the end of the proverbial rainbow.
In a statement Thursday, the organizers of Shanghai Pride, the largest and longest-running Pride festival on the Chinese mainland, said they were "canceling all upcoming activities and taking a break from scheduling any future events." The statement did not include a reason for the sudden move.
A Shanghai Pride source with knowledge of the matter told Sixth Tone that "the events we run are all within the guidelines," without elaborating further.
Shanghai Pride's cancellation announcement came weeks after the nonprofit organized a nine-day Pride festival in June, while many similar events scheduled to take place abroad were canceled due to the coronavirus pandemic.
On Sunday, Shanghai Pride kicked off an artexhibitionfor LGBT artists and allies. That event will continue through Sept. 6, though the Shanghai Pride Film Festival and discussion panel eventsplannedfor later dates are likely now canceled.
The sudden shutdown has shocked many in the country's LGBT community.
Matthew Huang, head of an LGBT rights nonprofit in the southwestern city of Chengdu, told Sixth Tone that Shanghai Pride is unique in the Chinese LGBT community as its impact is felt far beyond Shanghai.
"There is currently no other large-scale Pride Month event (on the Chinese mainland)," he said. "Some cities may do one this year but for whatever reason won't do it the following year. Some (local festivals) may only last two or three years."
Founded in 2009, Shanghai Pride expanded from a small community event celebrating acceptance and diversity to a multi-day festival consisting of film screenings, job fairs, discussion forums, and even a road race.
"Pride has a lot of different meanings for different people — for us, it has always been about showing our community that not only is there nothing wrong with who we are, but that our identities and the people that we love are worth celebrating," Thursday's statement said.
Though being gay is not illegal in China, the LGBT community's fight for equality has been an uphill battle. Activists say events hosted by organizations like Shanghai Pride have helped make sexual and gender minorities more visible, their voices more heard, despite myriadchallenges.
"Shanghai Pride is more creative than (festivals in) other cities in terms of organization and activities," Huang said. "Some come to learn. Some are here to feel the atmosphere. It's like a celebration."
Those events were part of a conscious effort to bring the LGBT community together, participants said. What started as networking among friends and colleagues — organizing weekly parties and sporting events — is now a strong and thriving community.
Shanghai Pride "is all about supporting each other," a co-founder who wished to remain anonymous told Sixth Tone.
For many participants, Shanghai Pride has instilled them with a sense of belonging, encouraging bonds that might never have been forged otherwise.
Shanghai resident Tiffany Wu said she heard about the organization when she was 13 or 14. Now 18, she volunteers with Shanghai Pride and regularly attends their events.
"I had only heard about LGBT issues in a Western context," she said. "Learning about their existence in my city gave me so much courage."
From her first training as a volunteer, Wu was explicitly taught how to present and comport herself as a representative of a marginalized community. "We had to be careful about how we represented ourselves and shoulder more responsibility when holding events," she recalled.
The co-founder who spoke to Sixth Tone said the purpose of Shanghai Pride is to spread awareness of gender and sexuality, as well as help queer people reclaim their rights and representation.
"Pride helped me grow up, accept and understand myself, and realize that I'm not alone," the co-founder said. "There are many people like me out there. It helped me embrace myself. I hope it's the same for other people we've reached out to."
Shanghai Pride has been a much-needed source of support and comfort in the years it's been active.
Zhang Shaokang first heard about Shanghai Pride during a concert three years ago. When he later started attending the group's film and arts events, the 23-year-old said he had "never seen so many gays and lesbians hanging out together before."
"I came to terms with my sexuality when I was 10," Zhang said. "I had been living in denial for 10 years. Pride helped me embrace myself and become immersed in all the social issues LGBT people in China are facing."
Although Shanghai Pride may have reached the end of the road, its leaders are proud of what the group has achieved over the years, and believe its legacy will remain within the beating hearts of Pride supporters.
"No matter what, we will always be proud — and you should be, too," the group said in its statement.
Editor: Bibek Bhandari.
(Header image: Lucy Lambriex/VCG)