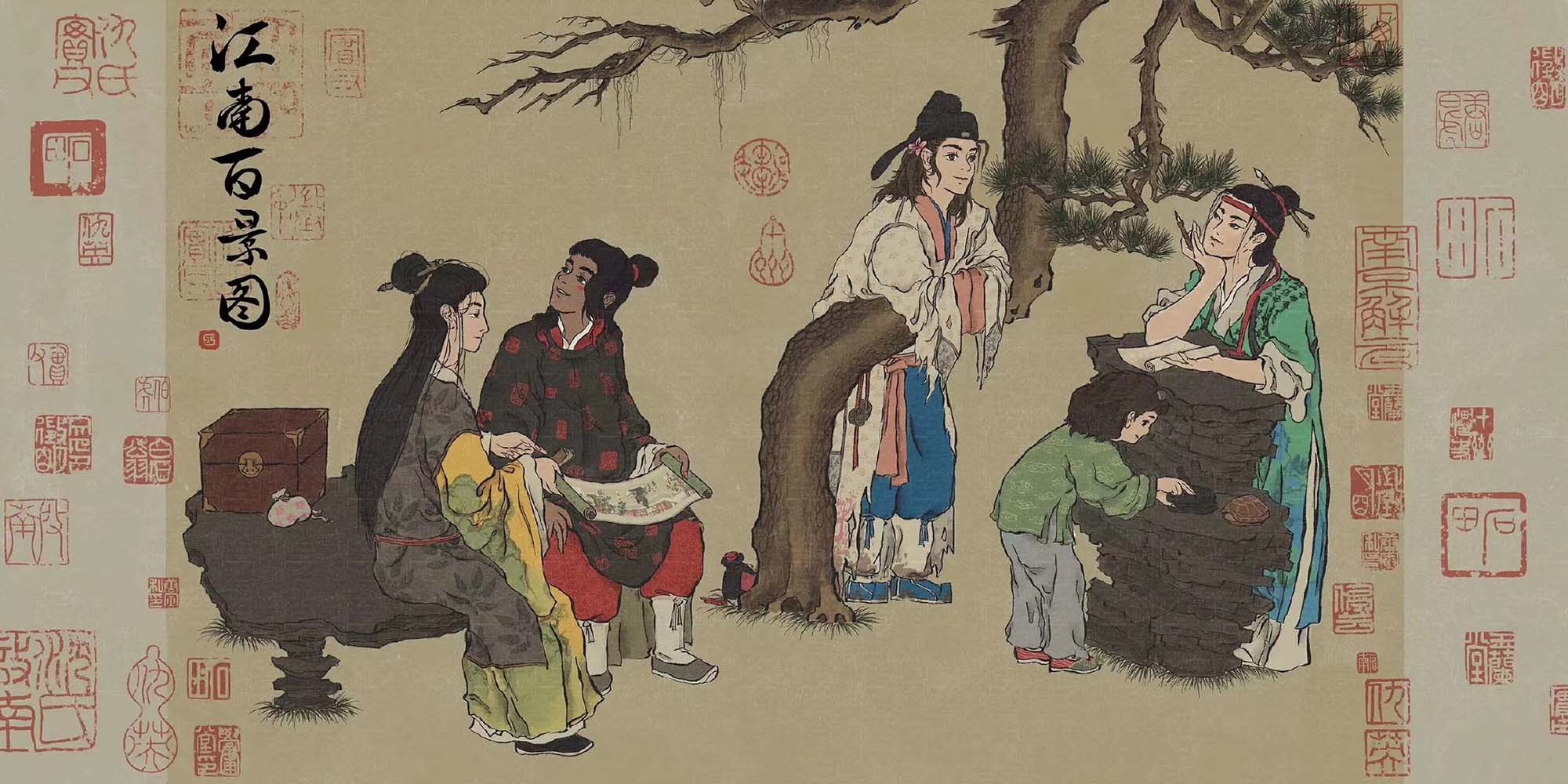 NEWS
Popular Settlement Sim Criticized for Glorifying Historical Villains
After gamers objected to a pirate lord, a double-crossing official, and a conniving eunuch being ranked among One Hundred Scenes of Jiangnan's elite heroes, the developers renamed the villains in a subsequent update.
A wildly popular Chinese settlement-building game set in the Ming dynasty has responded to criticism that it had not accurately portrayed some of its in-game historical characters.
In a patch last week, One Hundred Scenes of Jiangnan — a SimCity- or Animal Crossing-like game from Shanghai-based indie developer Coconut Island that's also known by the English title Canal Towns — changed the names of several non-player characters after gamers complained historical villains had been lumped into the same category as the game's top heroes.
In Jiangnan — a term referring to the part of China south of the Yangtze River — players, or "mayors," start with a small plot of land and a few villagers they can order around.
Through mining resources, manufacturing various products, and building more advanced structures, players gradually unlock special characters to populate their bucolic backwaters. The NPCs are ranked according to their rarity and general utility: tian for emperor class, hou for nobleman, or qing for official.
The recent controversy stemmed from three notoriously evil and corrupt figures from Chinese history — Wang Zhi, a swashbuckling smuggler; Qin Hui, a traitorous politician; and Wei Zhongxian, a ruthless, power-hungry eunuch — holding the highest rank, tian.
"Outrageous," one user wrote on Chinese Q&A platform Zhihu. "It's hard to believe that a game based on cultural creativity would have such distorted cultural values."
After an update to the game Aug. 10, the names of the three characters had been changed. Qin Hui, often blamed for having his chief political rival executed, was renamed Qin Nangui, the new moniker being a reference to his southward journey from the Jin kingdom to the Song.
While some early critics were placated by the renamed villains, other gamers opposed the move.
"Renaming those infamous historical figures doesn't change who they really were," read one comment on Zhihu. "We shouldn't shy away from history. Presenting historical facts — not censoring them — is the best way to avoid misleading gamers."
Released in early July, One Hundred Scenes of Jiangnan has gone viral among young Chinese. As of Monday, it had been downloaded 6.5 million times from Android app stores, according to mobile gaming platform TapTap, where it has an average rating of 7.6 out of 10.
Days after the game's release, a member of the development team responded to a Zhihu user's post expressing interest in the game's unique visuals, reminiscent of traditional landscape paintings. "In creating this game, we hoped more people would appreciate our own culture, as well as the ancient treasures neglected by the modern world," the developer wrote.
Coconut Island has not directly responded to the controversy over its characters, and Sixth Tone was unable to reach the Jiangnan developers.
One fan of Jiangnan, Shanghai college student Pan Jiayi, said she, like others, was confused by how the developers had decided to rank the game's historical figures.
"I'm not sure what their criteria were when setting up the ranking," Pan told Sixth Tone, referring to Du Fu, arguably China's greatest poet, being ranked qing, or "official" class, and Zhu Yuanzhang, the Ming dynasty's first emperor, being deemed a mere nobleman, or hou.
"It'd be better if they characterized the cartoon figures based on historical facts so gamers could learn a bit about history," Pan said. "If not, then they should clarify that it (the game) is only a fictional story."
In 2017, another mobile game wildly popular in China, Honor of Kings, was similarly criticized for "subverting history" when a journalist at a state-run newspaper objected to the way it depicted famous poets and physicians as murderous assassins.
Editor: David Paulk.
(Header image: A promotional image from the settlement-building mobile game One Hundred Scenes of Jiangnan. From @江南百景图 on Weibo)