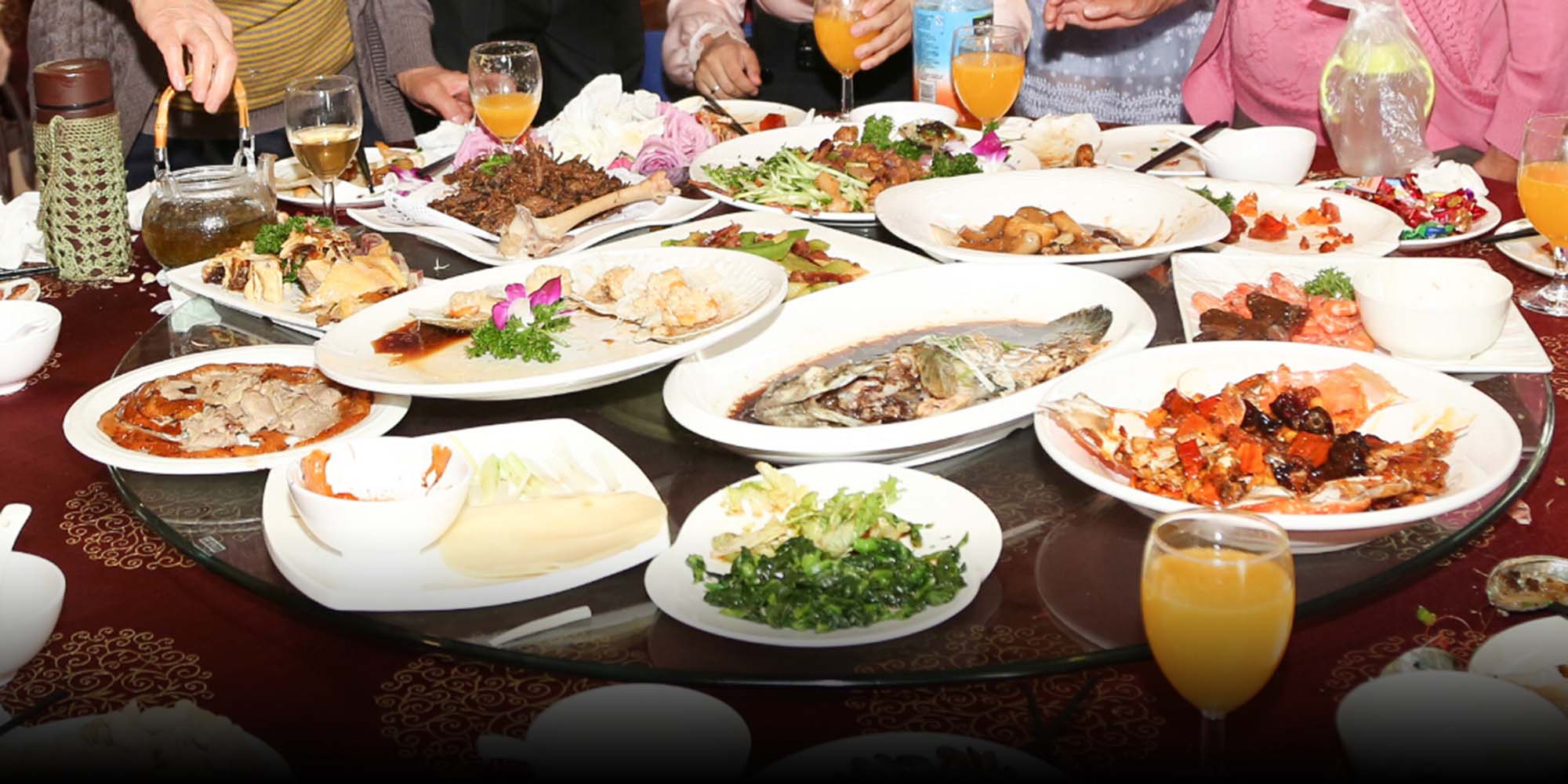 NEWS
To Reduce Food Waste, Wuhan Proposes Dish Limit for Group Meals
The Chinese city's catering association has proposed an "N-1" rule that would limit the number of dishes groups of diners are allowed to order.
After Chinese leader Xi Jinping's call Tuesday to reduce food waste nationwide, the catering association of the central city of Wuhan is already taking measures to limit the number of portions restaurant patrons can order.
In an open letter the same day, the Wuhan Catering Industry Association requested that restaurants be more mindful of the amount of food they serve to their customers. The group, which is under the supervision of the ministries of commerce and civil affairs, has dubbed its proposition "N-1," whereby groups would be allowed to order dishes equal to the number of diners minus one.
"We will promote the N-1 model. If there are 10 people, they are only allowed to order nine portions of food," the letter said. "If that's not enough, they can add more dishes later."
The proposition came hours after Xi called for more optimal use of the country's agricultural resources, and described domestic food waste as a "shocking and depressing" phenomenon, according to the state-run Xinhua News Agency.
"Despite several years of bumper harvests, China needs to maintain a crisis mentality for food security, especially after the COVID-19 pandemic," Xi said.
According to a 2018 report by the World Wide Fund for Nature and the Institute of Geographic Sciences and Natural Resources Research under the Chinese Academy of Sciences, diners at China's "large restaurants" waste 38% of the food they order, while students at school cafeterias waste 22% of their meals. In 2015, some 17 to 18 million tons of food went to waste in China — enough to feed 30 to 50 million people for a year.
Cheng Shengkou, a researcher at the institute, blamed China's extravagant banquet culture for the problem.
"Birthday banquets, graduation banquets, thank-you-teacher banquets, someone-got-a-promotion banquets — these group dinners always have very serious food waste issues, and that's something we should pay significant attention to," Cheng told state broadcaster China Central Television.
To encourage people to finish their meals at restaurants, China launched a "Clean Your Plate" campaign in 2013. The year before, Xi had also backed an initiative barring officials from using public funds to host large banquets flowing with expensive liquor.
Editor: Bibek Bhandari.
(Header image: People Visual)