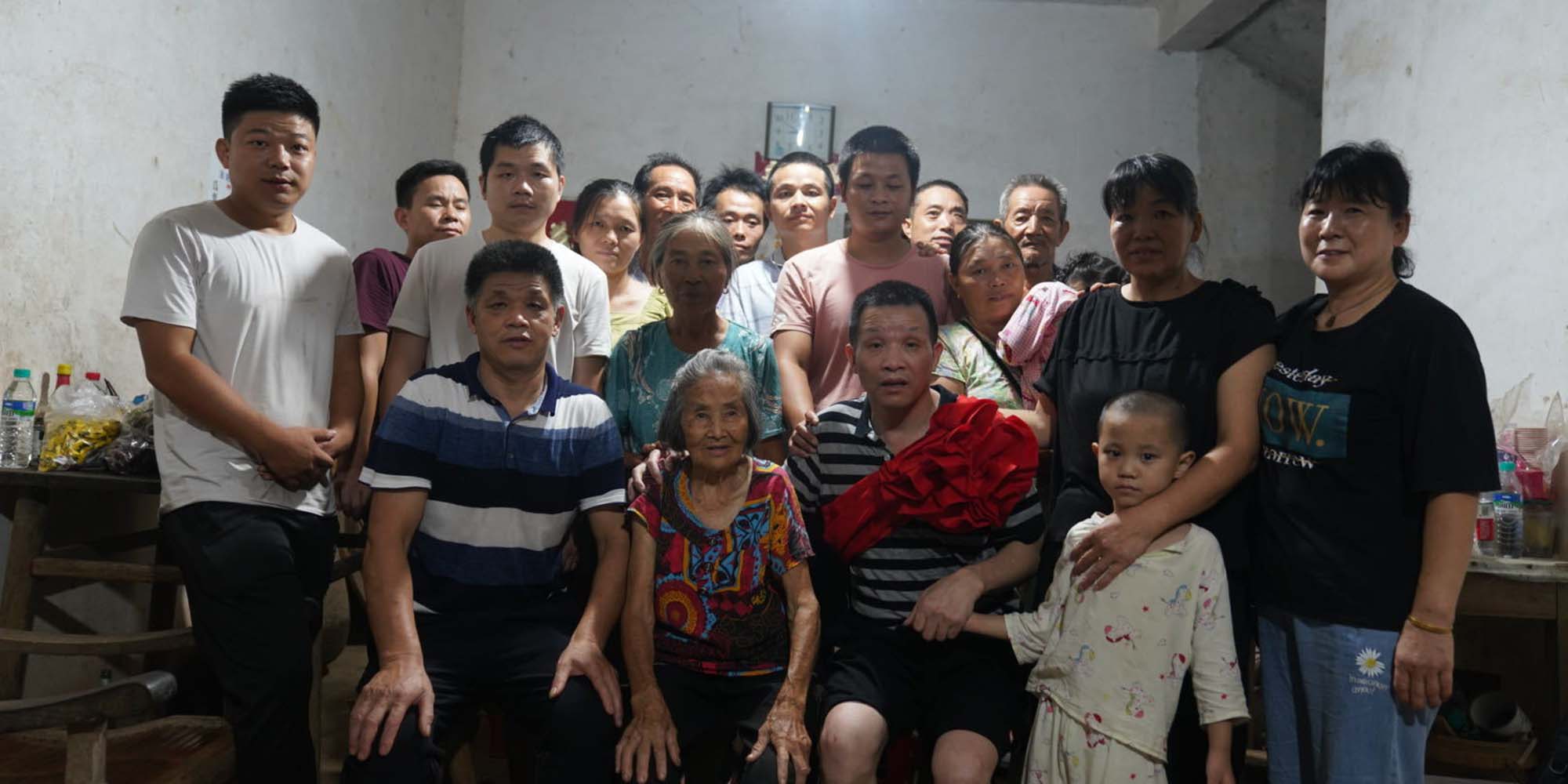 NEWS
Jiangxi Man Acquitted After 27 Years, China's Longest Wrongful Conviction
After being sentenced to death in 1995 for the murders of two children, Zhang Yuhuan served 9,778 days in prison before his conviction was overturned due to lack of evidence.
Update: On Oct. 30, the Jiangxi High People's Court ruled that Zhang Yuhuan should receive 4.9 million yuan ($733,000) in compensation, the largest monetary sum ever awarded in China for wrongful imprisonment.
Zhang Yuhuan served nearly 27 years in prison for a crime he didn't commit. On Tuesday, he was finally set free.
The 53-year-old was acquitted by a court in the eastern Jiangxi province, which determined there was insufficient evidence he had killed two boys from his village over two decades ago. By the time Zhang was released, he had spent 9,778 days in prison — the longest-ever unlawfully served term in China.
"I was a young man back then, now I'm an old man," Zhang told the woman he had been married to at the time of his arrest, according to Sixth Tone's sister publication The Paper. "Nonetheless, I'd like to thank the authorities for restoring my innocence and upholding justice."
In October 1993, Zhang, then 26, was apprehended by police in Zhangjia Village — administered by the provincial capital of Nanchang — on suspicion of murdering two boys. Two years later, the Nanchang Intermediate People's Court sentenced him to death with a two-year suspension.
Zhang immediately appealed for a retrial, protesting his innocence, but it wasn't until Tuesday that the Jiangxi High People's Court finally ruled to acquit him.
Family members have accused local police of torturing Zhang into confessing to a crime he didn't commit. They say he was interrogated for hours on end, beaten up, and even attacked by dogs.
Wang Fei, who is now Zhang's lawyer, told The Paper that when his client was sentenced in 1995, he wasn't represented by legal counsel — an oversight Wang described as a "major procedural violation" of Chinese law, which mandates that courts must assign a lawyer to any defendant facing the death penalty.
On Wednesday, Wang told Sixth Tone that Zhang and his family are planning to apply for 7 million yuan ($1 million) in state compensation. The lawyer added, however, that pursuing accountability for his client's wrongful detention will be a challenge, as the officials involved in the case are likely dead or retired by now.
"It's extremely difficult to pursue responsibility in wrongful conviction cases, and Zhang Yuhuan's case will be no exception," Wang said. "The main reason for this is the judiciary's unwillingness to initiate accountability proceedings and hold the officials involved responsible."
In recent years, China has seen a number of people acquitted in high-profile wrongful imprisonment cases. Though most of them have been granted state compensation, few have been successful in holding authorities responsible for their lost years, or even having their names publicly revealed.
"My recommendation is to pursue the most severe punishments for judicial officials who commit crimes," Wang said, referring to a stipulation that anyone found to have extracted a confession through torture may face up to three years in prison. "I think this is the most effective way to prevent injustice and wrongful conviction cases."
Shang Manqing, another lawyer representing Zhang, said the absence of accountability also stems from the victims being unwilling to dredge up the past.
"Given deep-seated habits of burying the hatchet, it isn't hard to understand why they (the victims) don't want those officials to be held accountable," Shang told Sixth Tone. "All they want now is to live well in the years they have left."
On Tuesday, the Jiangxi High People's Court apologized to Zhang for the initial, incorrect verdict, with the chief judge calling Zhang's acquittal "an inevitable decision to protect human rights, and a progressive move for China's judicial system."
When Zhang returned to his hometown of Zhangjia as a free and innocent man, it was not to be with his wife, who had divorced him and started another family. And Zhang's son — who was just 4 when he went to prison — was barely recognizable to the now-middle-aged man.
"Even if I get money, I can't buy back 27 years of my youth," Zhang said during a conversation with his ex-wife after they were reunited. "Over the years, our younger son visited me twice in prison, but our elder son didn't see me until yesterday. I didn't recognize him at first. He wasn't happy about that, but I can understand."
Editor: Bibek Bhandari.
(Header image: Zhang Yuhuan, now a free and innocent man, poses for a photo with family members after returning to Zhangjia Village in Jinxian County, Jiangxi province, Aug. 4, 2020. From @江西张玉环冤案 on Weibo)