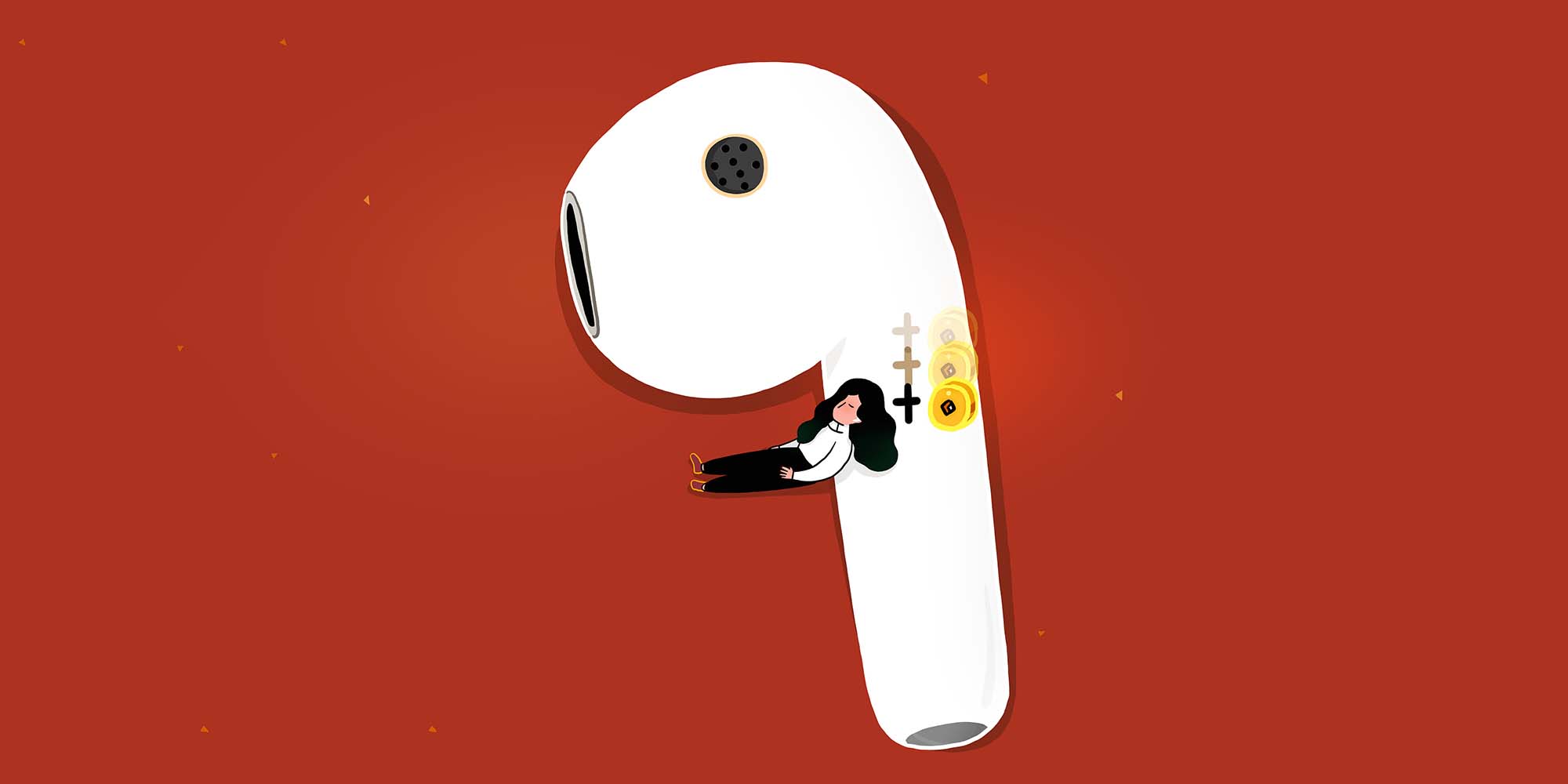 NEWS
NetEase to Provide Counseling Services for Depressed Music Fans
In response to a concerning trend of bleak, even suicidal comments, the streaming platform has said it will enlist experts to provide 24-hour psychological care, as well as crack down on attention-seeking frauds.
One of China's most popular music-streaming platforms has been overwhelmed by sad vibes — so much so that the company behind it has vowed to recruit more than 10,000 volunteer counselors to reach out to users leaving depressing comments.
NetEase Cloud Music, which has tens of millions of users in China, said Monday that it will invite experts and volunteers to provide 24-hour online service for users in need of psychological comfort. The initiative is a direct response to a growing number of users leaving disconsolate comments below their favorite songs and albums.
"My 4-year-old sister put candy in my antidepressants," read one upvoted comment beneath "Under the Sea," a Chinese ballad. "I awoke from a nightmare in which I killed someone at 1:26 a.m. Now it's 1:25 a.m. and I'm holding a knife," read another user's comment under Billie Eilish's 2018 single "You Should See Me in the Crown."
Both comments received hundreds of likes, but they're certainly not unique. Variants of them — with a different age for the sister or a different time on the clock — can be found elsewhere on the site. The phenomenon has triggered a public outcry, and led to the platform being darkly dubbed "NetDepressed Cloud Music."
Some online have suggested the large number of bleak comments are only aimed at grabbing attention, while others are worried there may really be lots of people using the site who suffer from depression.
In Monday's announcement, NetEase Cloud Music also said it would further regulate the "protocols for leaving music reviews" by cracking down on "fabricated" comments and "malicious acts" such as verbal attacks. Violators, the site said, will be banned from commenting, or could even have their accounts shut down.
"We encourage everyone to express themselves honestly, but we also object to those seeking to catch eyeballs through fabrication, plagiarism, and verbal abuse, as this causes misunderstanding and harms people who actually have depression," NetEase Cloud Music wrote.
Geoffrey Ye, a 30-year-old fan of the platform, told Sixth Tone that the comment function was the main reason he downloaded the app and stuck with it for over five years. "It felt good when you found people leaving different comments to your favorite songs," he said. "It gave you a better understanding of the music, and it was a surprise to find other people with the same tastes as you."
Despite these initial feelings of kinship having faded slightly over the years, Ye hopes NetEase's counseling initiative will help the online community regain some of its former identity. "I hope we can see a range of deep, insightful comments instead of people pretending to be sad," he said.
In recent years, social media platforms have helped draw attention to psychological problems, such as depression, as well internet companies' responsibilities to combat them. In 2012, a university student with depression left her last message on microblogging site Weibo before killing herself. That post became a "tree hole" where other users left millions of comments, pouring out their hearts to someone who they believe must have felt similarly alone.
According to figures provided by NetEase Cloud Music, over the past two years, a semi-official account called Cloud Healing Center has provided psychological support to over 30,000 users. The account — for a time, run by a NetEase Music employee outside of work — has sent more than 150,000 messages.
A college student surnamed Lin told Sixth Tone that she hopes NetEase Cloud Music's volunteer "healers" will be able to help even more people. "I've been through some traumatic experiences that I couldn't talk about with my friends or family, so I preferred writing them down while listening to music," she said.
Lin is grateful to the people who've read her comments over the years and given her encouragement to overcome the obstacles she's faced. "That's why we love music," she said. "It helps us share our emotions."
Additional reporting: Wu Ziyi; editor: David Paulk.
(Header image: Shijue Select/People Visual)