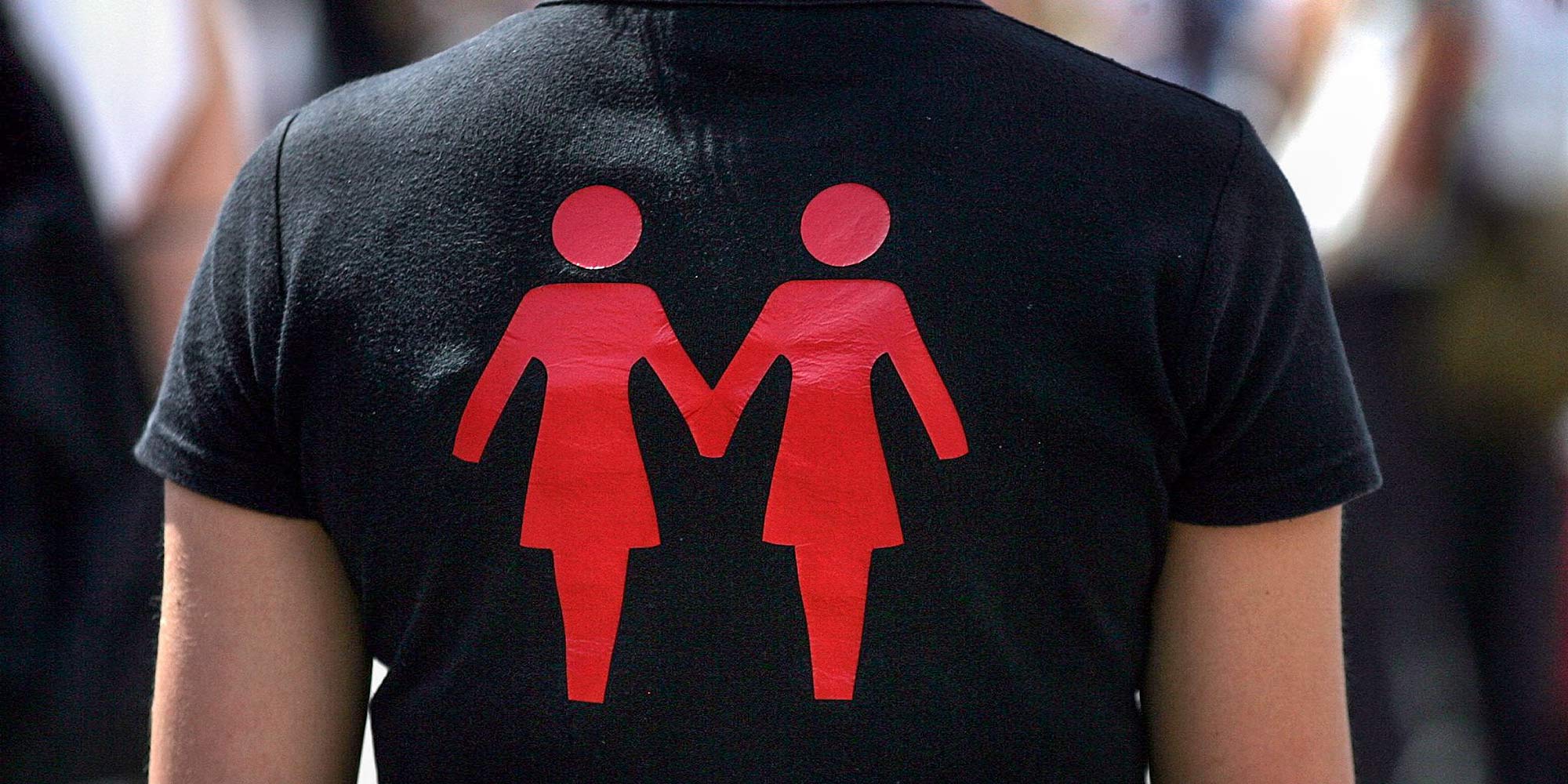 NEWS
Jiangsu Court Rules in Favor of Publisher Sued for Homophobic Book
The plaintiff plans to appeal the verdict, which said the classification of homosexuality as a mental illness constituted "cognitive dissonance" rather than "factual error."
Update: A higher court upheld the previous ruling that the textbook's classification of homosexuality as a "psychosexual disorder" did not constitute a "factual error," Sixth Tone's sister publication The Paper reported on Feb. 24, 2021.
A court in the eastern Jiangsu province has ruled against a plaintiff who sued a textbook publisher over content discriminatory toward the LGBT community.
The Suyu District People's Court in the city of Suqian ruled in favor of Jinan University Press on Wednesday, arguing that its classification of homosexuality as a "psychosexual disorder" was "cognitive dissonance" rather than "factual error," according to the verdict document, seen by Sixth Tone. The publisher of Mental Health Education for College Students, which is used by hundreds of thousands of students at a number of colleges, had called homosexuality "a sexual activity disorder or a sexual subject inversion."
"Publishing houses should regulate the quality of their books based on laws and regulations, but they are not responsible for censoring academic opinions or cognitive dissonance," the verdict read.
In 2017, Xixi — a pseudonym the plaintiff adopted from the Greek myth of Sisyphus in order to protect her privacy — sued Jinan University Press for "publishing poor-quality work" in its textbook. Before Wednesday's verdict, the trial was delayed three times — first for the court to study the case's background, then for the defendant to collect more evidence, and finally when Xixi was unable travel from Hong Kong, where she works.
"What you read in textbooks and get taught at school plays an important role in your self-acceptance," Xixi told Sixth Tone. "Making sure homosexuality is not described as a mental illness helps cultivate an environment that's more friendly toward LGBT people."
Ge Ang, the lawyer representing Xixi's case, said that although China declassified homosexuality as a mental illness in 2001, some of the legal language remains ambiguous. Referring to an authoritative compendium of mental disorders published by the Chinese Society of Psychiatry, he explained that as long as individuals aren't "depressed or anxious" because of their sexuality, they should not receive medical treatment — a clause labeled "self-inharmonious homosexuality."
Ge told Sixth Tone the clause is often misinterpreted as a legal basis for treating homosexuality as a disease.
"How do you prove that homosexuality is not a disease?" the lawyer said. "I feel helpless. We turned in the clear guidelines practiced by psychiatrists, as well as their own accounts (as experts), but the verdict says there are still no official documents on the issue. It's contradictory."
Xixi said she felt motivated to sue Jinan University Press after lesbian activist Qiu Bai sued the Ministry of Education in 2016 for not responding to her complaint about homophobia in university textbooks. Though Qiu didn't win that legal battle, it marked the start of a long-running campaign to improve representation for the LGBT community in China's textbooks, with some publishing houses even promising to revise their discriminatory language.
Xixi first found out about the homophobic content in Mental Health Education for College Students in 2016. When she brought the issue to the publishers' attention, they refused to revise the content. Such books can do actual harm to people, she said, referring to a gay student at Jinan University who killed himself.
Though it's unclear if the student's death was related to the content of the book in question, Xixi said it prompted her to file the lawsuit. The discrimination she once faced for her sexual identity during a debate class at Sun Yat-sen University in the southern city of Guangzhou also emboldened her to campaign for better rights and representation for the LGBT community.
Xixi said she plans to appeal Wednesday's ruling and continue the uphill battle.
"Joining the fight helps me assuage this sense of powerlessness," she said. "I'm no longer a voiceless victim compared with that time in debate class. Now I'm joined by many others to push change forward."
Editor: Bibek Bhandari.
(Header image: VCG)