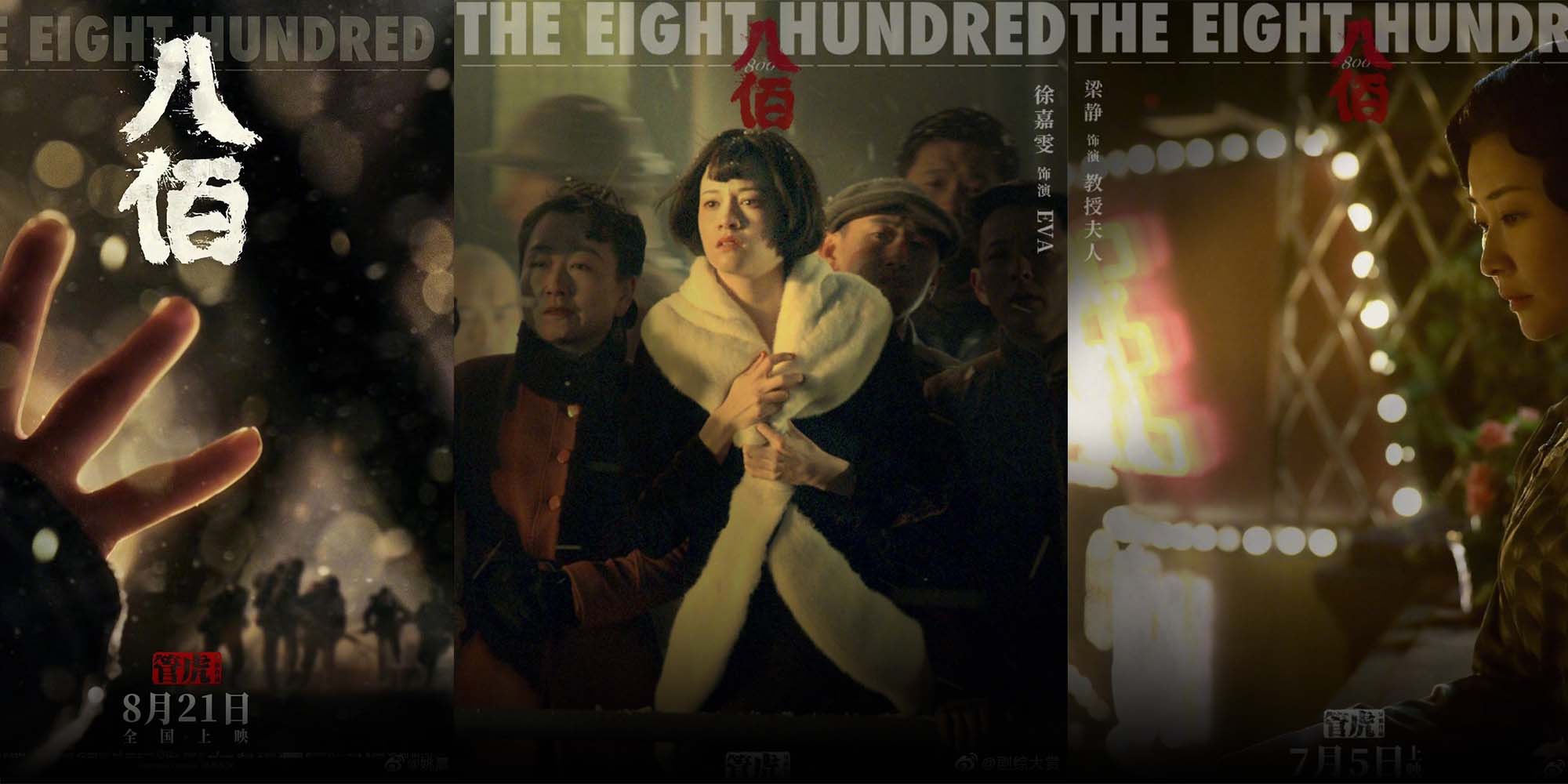 NEWS
Delayed Chinese War Drama 'The Eight Hundred' Cleared for Release
The long-awaited film is expected to generate sorely needed revenue for an industry hammered by the coronavirus pandemic.
China's highly anticipated war movie "The Eight Hundred" will finally hit theaters this month after its domestic premiere was abruptly canceled last year.
Directed by Guan Hu, the $80 million war saga will be screened nationwide Aug. 21, according to an announcement Sunday. "The Eight Hundred" tells the story of Kuomintang, or nationalist, soldiers defending a warehouse against Japanese forces during the Battle of Shanghai in 1937.
The movie is likely to become the first China-made blockbuster to hit the big screen this year, since the coronavirus pandemic effectively froze the country's entertainment industry in January. Before its release, "The Eight Hundred" was touted as the first domestic film to be shot entirely with Imax cameras.
Last year, the war drama made headlines over being pulled at the last minute from opening the Shanghai International Film Festival. According to its producers, the cancellation — an unusual measure against a homegrown film at a domestic festival — was due to "technical reasons."
Following the canceled festival screening, the film's intended domestic release last July was also axed for unspecified reasons. "The Eight Hundred" was set to screen in several Asian countries as well as the United Kingdom, Germany, Australia, and New Zealand, according to Variety, though foreign release dates have yet to be confirmed.
As theaters reopen after nearly six months of little or no business, new releases like "The Eight Hundred" are expected to bring in much-needed box office revenue. In 2019, China's film industry raked in 64.2 billion yuan ($9 billion) at the box office — 5.4% more than the previous year — but losses in 2020 could amount to around half of last year's total revenue, according to an estimate from the National Film Administration.
Editor: Bibek Bhandari.
(Header image: Promotional photos for "The Eight Hundred." From the film's Weibo account)