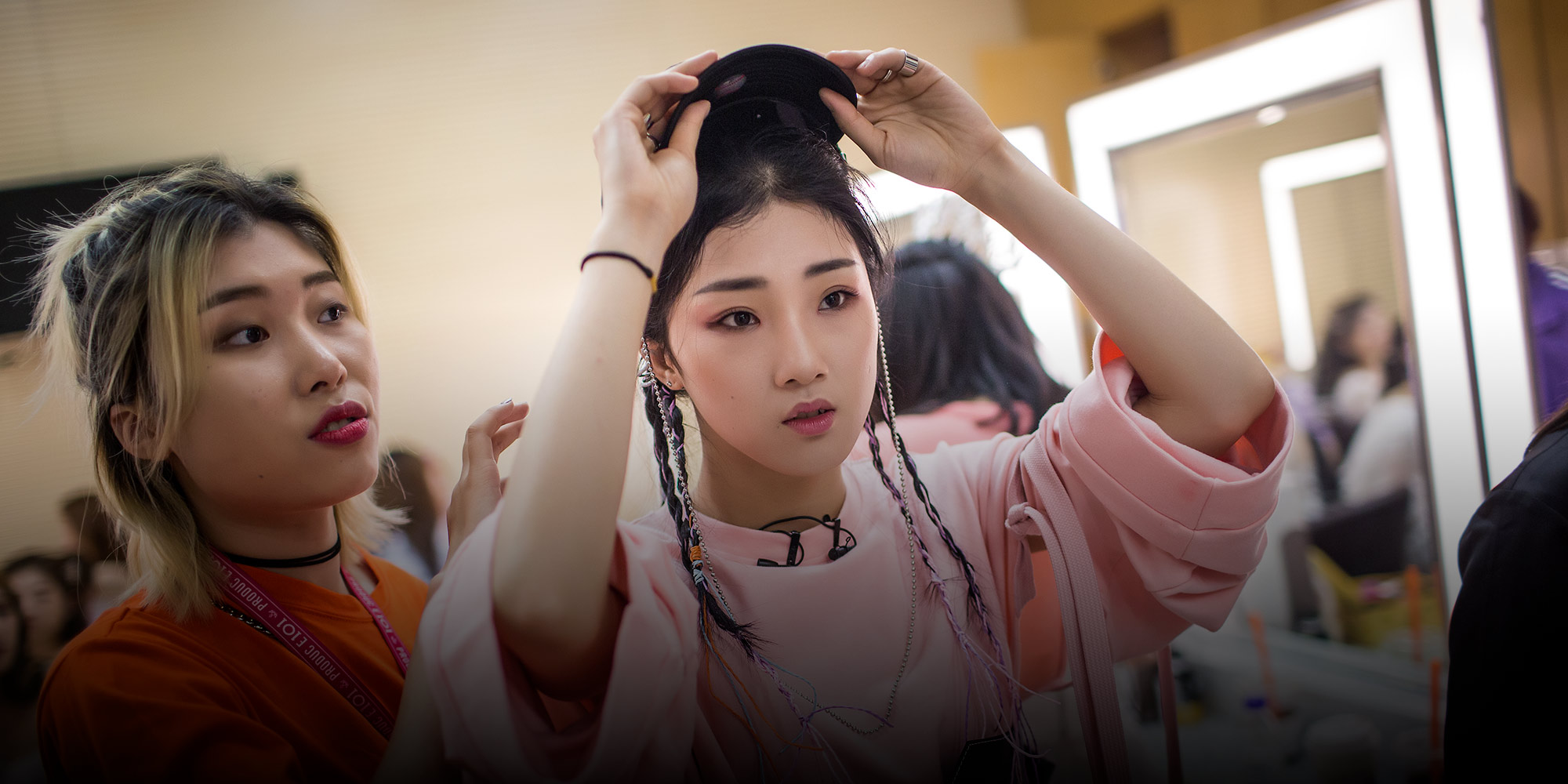 VOICES & OPINION
Dance Dance Arbitration: Why China's Idols Want Out of Their Deals
A recent spate of contract disputes has cast a spotlight on one-sided contracts and cutthroat competition in the country's idol industry.
"I think she's ugly, don't you?"
When Xu Mingchao, founder and CEO of JC Universe Entertainment, unleashed a torrent of abuse against the captain of his agency's now-disbanded idol group, Rocket Girls 101, he did so knowing she was nowhere in the room. So it may have come as a surprise to him when the invective's target — Guo Ying, also known by her stage name "Yamy" — published a three-minute excerpt of Xu's rant to her 6 million fans on microblogging platform Weibo earlier this month.
Yamy isn't the only young Chinese idol mired in a high-profile dispute with her agency. Wang Ju, a "gay icon" in China who like Yamy started as a trainee on reality show "Produce 101," ended her contract with her agency not long after the show finished, in part because she felt it was more interested in monetizing her career than managing it. Two cast members of "Idol Producer," a similar show dedicated to forming a boy band, are also currently in the midst of an acrimonious split with their agencies. Then there's Kong Xue'er, who sued her old agency immediately after striking it big on another talent show: "Youth With You 2."
As a lawyer specializing in entertainment law, I've handled a number of similar cases myself. China's trainee idol industry has exploded in recent years, in part thanks to a boom in reality and variety shows that all need fresh faces. But when powerful, often unscrupulous agencies start competing over access to naïve young performers, problems are bound to ensue.
China's entertainment agencies can be split roughly into two categories. Established contenders, like Xu's JC Universe Entertainment, offer so-called trainee idols access to professional teachers, or even the chance to move to South Korea to enroll in that country's world-class training academies. They pay for dance studios and vocal classes, provide accommodations, and even give their trainees a considerable monthly living allowance.
On the other end of the spectrum are the "lottery agencies." Rather than trying to create well-rounded artists, these companies act like idol factories, signing up youngsters, giving them minimal coaching, and sending them off to compete on various talent shows in the hopes that one will hit it big.
These firms have little or even no investment in their talent — some even trick idol aspirants into paying large sums for a chance to sign a contract. The agency stands to lose little if they fail, but on the off chance a young performer succeeds, it can demand half or more of their earnings.
Regardless of which agency a trainee idol signs with, the deal they get is likely to be extremely one-sided. A typical agency contract in China runs anywhere from eight to 10 years, during which time the agency exerts almost total control over a young idol's life, from what they can endorse to who — or even if — they can date. Meanwhile, their own obligations are only vaguely delineated. A contract might stipulate the agency "provide training services," but the details are typically left to their discretion.
From the talent's perspective, the resources they're getting are almost never enough. Many believe that, if their agencies would just invest more in their careers, they could strike it rich. Complicating matters, the unregulated and fiercely competitive nature of the industry means companies are always on the lookout to poach talent from rivals, further incentivizing young idols or trainees to look elsewhere for rescue.
For agencies that have invested large sums in preparing and coaching trainees, releasing them from their contract is a nonstarter. But even less established companies have little incentive to compromise, in part because they increasingly have the law on their side.
Three years ago, before the industry took off, Chinese courts generally regarded these contracts as complex arrangements in which trainees are personally dependent on their agency, meaning a loss of trust could be a valid basis for voiding them. To prevent delays, judges often worked to persuade agencies to agree to termination, typically in exchange for an agreed-upon sum.
However, following an uptick in the number of performers terminating their contracts, the courts gradually began to see things from the perspective of the agency industry's long-term development. In the name of maintaining the stability of the agency business model, more and more judges are requiring these contracts be honored.
Stars are not completely without leverage. Some with large followings know that going public with their frustrations can cause a public relations nightmare for their agents. Yet even this can be a double-edged sword: Judges do not look kindly on attempts to exert influence on contract disputes, and agency-idol quarrels can have negative ramifications on a performer's reputation within the industry, even if they win.
Thus, whenever young idols come to me looking to get out of their deals, the first thing I ask is: "Have you thought everything through? Because there's no turning back." Whether the trainee successfully manages to end their deal, or the agency wins and the performer must remain under contract, both sides will suffer from the decision. The lost trust can never be recovered, and the fallout will linger for years.
There's no good solution to this problem. As long as the industry continues to grow unchecked, the law will struggle to keep pace. Nevertheless, strengthening trade associations like the China Association of Performing Arts would be a start. Blacklists or strike-based accountability systems could also help increase the costs to individuals or companies that flout the rules. Ultimately, however, it's vital to do away with the unfair clauses and contracts heavily weighted in favor of agencies.
Translator: David Ball; editors: Cai Yiwen and Kilian O'Donnell; portrait artist: Wang Zhenhao.
(Header image: Yamy (in pink) gets ready for a performance on the reality show "Produce 101," Hangzhou, Zhejiang province, 2018. Chen Zhongqiu/People Visual)